Lancaster has an inside track on Wasps
Defence coach reckons that English side even better now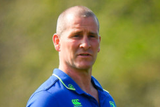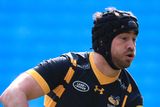 There is no coach's code, no secrets that must be kept under wraps, when the game is on the line.
Past experience is updated and made current by Stuart Lancaster should it give Leinster an edge over Wasps.
"It's not just about the coaches," he said, initially side-stepping the issue.
The ex-England foreman has deep and meaningful knowledge about what makes players tick and blow-up.
For instance, he can take the boys in blue on a walkabout inside the heads of James Haskell, Joe Launchbury and Danny Cipriani.
"The Leinster players today are all in the video rooms preparing. They all know the challenge coming our way.
"Obviously, I can add some more insider knowledge on the players.
"But I coached them at international rugby. I haven't coached them at Wasps.
"I'll pass on that information because I want Leinster to win," he said.
He isn't the only one with the inside track.
Dai Young has Marty Moore, Brendan Macken and a certain New Zealand playmaker.
"Jimmy Gopperth, I'm sure, will be doing the same with his Leinster playbook in his back pocket."
Touché.
Ireland's tumultuous one-off win over England in the Six Nations is bound to feed into the energy and enthusiasm as the best of British & Irish, according to the current standings in the Aviva Premiership and the PRO12, duel it out for a place in the Champions Cup final four.
"Every game starts from zero in my mind," said Lancaster.
"They are two completely different teams and the way England play and Wasps play is different and the way we play and Ireland play is slightly different.
"It has little relevance in the context of this particular game, for me."
While Lancaster has made radical changes to Leinster's defence, like Wasps, the accent has been on restoring a reputation for attractive, attacking rugby.
"Leinster's motivation is to build on performances that we have put in already this year and get that semi-final place.
"Wasps are a true champion European team, similar to Leinster, in that they are former European champions and they are getting back to that former glory."
Wasps Director of Rugby Dai Young has been able to accelerate their progress through the signing of Wallaby Kurtley Beale and Springbok Willie le Roux and the return of Danny Cipriani.
"Rightly so, they are top of the Premiership," reviewed Lancaster.
"I watched them a lot this season. They have scored 70-plus tries (73) this season, four tries per game, and they are top in virtually every 'stat' you could measure.
"But then we are top of the PRO12 and we have scored 70-odd (79) tries as well so it is going to be a great match-up."
The omens are there from Lancaster's assessment that Wasps are better now than when they completed the double over Leinster in the Champions Cup last season, registering 84 points in two games.
"This time last year they weren't top of the Premiership and they weren't scoring 70 tries," he warned.
"Their attacking game has come on, no doubt, and the quality of their counter-attacking game in particular and their broken field attack is exceptional.
"I would say it is the best in the Premiership by a mile at the moment."
How does Lancaster propose to do what most of Wasps opponents could not do this season?
"It's a balance, isn't it?" he suggested.
"It's making sure defensively that you are strong and robust and that you can put pressure on them.
"You have probably seen a difference in the width of our defensive line and the line speed we are able to create on the back of that.
"Secondly, when you are attacking it is your decision-making about when to offload and when to carry the ball and make sure you are organised off set-piece.
"It is the turnover ball where they are most dangerous but, equally, I have seen them score tries straight from set-piece as well.
"They can challenge you in lots of different ways."