Juvenile 'A' Hurling: Coláiste Eoin deliver elite display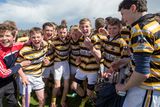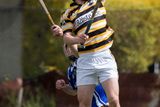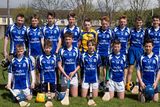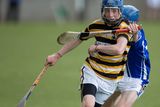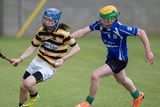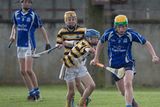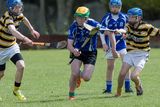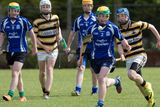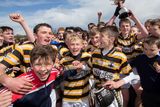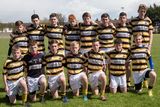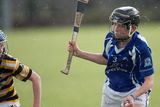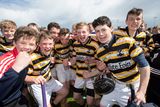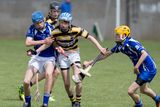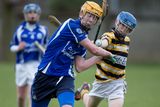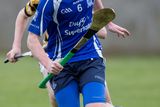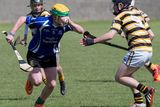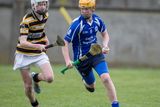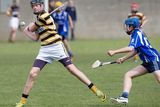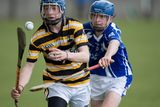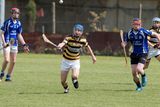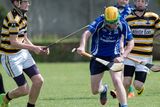 SEÁN Ó Cinnseallaigh produced a star performance at O'Toole Park on Wednesday afternoon, as 14-man Coláiste Eoin secured the Dublin Schools' Juvenile 'A' Hurling title in comprehensive fashion.
The Booterstown school were in the driving seat when Darach Mac Giolla Bhríde was dismissed on 38 minutes, and with the excellent ó Cinnseallaigh contributing a hat-trick of goals throughout the course of the hour, they always held the upper hand against southside rivals, Coláiste Éanna.
However, it wasn't always one-way traffic for Eoin, and courtesy of scores from Adam Kelleher (two) and Dillon Dunleavy, Eanna developed an early two-point platform.
Yet, a magnificent ninth-minute goal from full-forward ó Cinnseallaigh kick-started the Eoin challenge, and following well-taken points by Dylan de Buitleir and Padraig Puirséil, a second major arrived through the lively Mac Giolla BhrÍde.
This was a shock to the system for Éanna, and despite adding a fourth point from Seán Lambert on the stroke of 20 minutes, a 1-1 salvo by dual player Ó Cinnseallaigh helped Aodán de Paor's charges towards a 3-5 to 0-4 lead at the midway point.
As a result, Éanna were left with a mountain to climb against a school that was hoping to seal a juvenile hurling and football double. Further goals from Tomás Ó Neill and Ó Cinnseallaigh offered Eoin a seemingly insurmountable 17-point advantage (5-6 to 0-4) after 33 minutes, before Mac Giolla Bhríde received his second yellow card of the tie for an off-the-ball incident.
This offered some incentive to Éanna, but in spite of their best efforts, they couldn't halt the momentum of a rampant Eoin. A successful Kelleher free did bring an end to their opponents' scoring sequence, but Eoin subsequently replied with unanswered points from Ó Cinnseallaigh (free) and substitute Seamas Ó Fiachna.
Indeed, a sixth goal followed from the increasingly-prominent Tomás Ó hEachthigheirn, who later added two points to his own personal tally as Eoin continued to run riot inside enemy territory.
A persistent Coláiste Éanna did force a number of saves from opposition netminder Eamonn Mac Giobúin, but a Cian Corcoran point was their sole consolation during the closing moments of a game to remember for Coláiste Eoin.
ColáisteEoin...................................6-12
ColáisteÉanna.................................0-6
Scorers – ColÁiste Eoin: S O Cinnseallaigh 3-3 (0-2f), T O hEachthigheirn 1-3 (0-1f), T O Neill, D Mac Giolla Bhride 1-1 each, C Mac Daibheid, P Puirseil, D de Buitleir, Seamas O Fiachna 0-1 each. COLÁISTE ÉANNA: A Kelleher 0-3 (3f), D Dunleavy, S Lambert, C Corcoran 0-1 each.
Coláiste Eoin: E Mac Giobúin; C Mac Giolla Phádraig, T Stakelum, D Mac Duinnsleibhe; N Moynihan-Ó Bradaigh, C Mac Daibhéid, I Ó hEithir; T Ó hEachthigheirn, P Puirséil; D de Buitléir, E Ó Ceallacháin, S Ó Ceallaigh; T Ó Neill, S Ó Cinnseallaigh, D Mac Giolla Bhríde.
Subs: Seamas Ó Fiachna, O Mac Gearailt, D Ó Ciardha, R Ó Cinnéide, B Ó hEidhin, F Ó Muirgheasa, S Ó Siocháin, T Ó Conaill, Seán Ó Fiachna, P Ó Luineacháin, C Ó Ciardha, S Ó Sleibhin, H Ball, T Ó Braonáin.
Coláiste Éanna: M Nolan; J McDonnell, J Lambert, J McGuire; W McDonnell, J Dalton, T O'Halloran; D Dunleavy, E Cashman; S Lambert, C Corcoran, E Bradley; M Codd, A Kelleher, C O'Toole.
Subs: K Zebass, C O'Neill.
Referee: D Sweeney (St Oliver Plunkett's/Eoghan Ruadh).