Gerry O'Carroll: Prison inmates are treated as lords, not lags - now we help bail them too?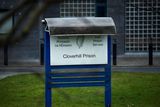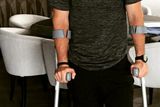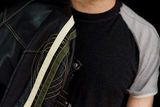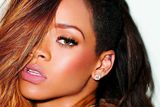 IN prison? On remand? Can't afford bail?
Here's one way to get it. Climb on the roof of the prison to get drugs, collect them and cause a two-hour stand-off while demanding that your granny comes to the prison to put up your bail.
Don't worry, when she turns up without the full amount the prison authorities (yes, the prison authorities) will make up the shortfall. You've got your bail, you've got your drugs (for a while at least) and you're out the door - the perfect crime!
You'd be forgiven for thinking I'm making this up. But no, it happened last week at Cloverhill Prison - and the joke's on you, the law-abiding citizen as your taxes paid the bail.
Honestly, you couldn't make it up. This is a new one, even by the soft standards of the Irish prison system.
In the Cloverhill case it should be pointed out that the Prison Service is likely to get the money back, if and when the prisoner shows up in court.
Nonetheless, the Prison Officers' Association (POA) was incensed that State monies were used to bail such a prisoner and called the action "unprecedented".
I fully agree. I can't recall another case like this. I sincerely hope that it's never happened in any other prison in the past.
I accept that prison authorities have a difficult job and they must be afforded some leeway in dealing with inmates.
But a case of appeasement such as this can only serve to weaken and erode authority within the penal system.
I have no doubt that it will damage the morale of ordinary prison officers. It also serves to undermine taxpayers' faith in the justice system.
Many people, myself included, believe that conditions in our jails today are far too cushy, comfortable and permissive.
I am not advocating a return to the bad old days of bread and water rations or penal servitude.
But I certainly believe that those incarcerated in our jails go to prison as punishment.
Many people believe that the current system in our prisons are more like holiday camps than punishment. Over the years too many concessions have been made to inmates.
Prisoners are fed the best of food, have access to top of the line gyms, televisions and video games. Rapid medical treatment is on hand and those with substance abuse issues are offered treatment. Regular visits with families are facilitated.
Surely all this is enough. Do we need to start paying inmates' bail now, on top of everything else?
I wholly agree with the POA in their call to have Justice Minister Frances Fitzgerald raise the Cloverhill case with the Irish Prison Service.
The public deserves to know why this prisoner was afforded this treatment and whether this is a policy with the Prison Service or a one-off.
Given that the Prison Service declined to comment on the incident, this appears to be the only way we'll get to the bottom of the matter.
It's time we cut the pensions of the politicians who led Ireland to the brink
The revelations that the lavish pensions of ex-ministers and Taoisigh are to be boosted have caused widespread public anger and consternation.
Politicians like Bertie Ahern and Brian Cowen, who are already in receipt of inflated pensions, are to have them further enriched, some by €1,680 per year.
This is due to a provision in the Lansdowne Road Agreement on public sector pay.
When questioned on this Public Expenditure Minister Brendan Howlin pleaded that he had no option under the law but to allow the pension hike go ahead.
Nonetheless, ordinary people who are struggling under the pension levy will be dismayed by this turn of events. As will many workers whose taxes fund the retirement of Ahern, Cowen et al.
enormous
These ex-politicians may have had their pensions reduced in recent years but let's not forget that they are already in receipt of enormous pensions anyway.
Ahern and Cowen, two men who led our country to the brink of ruin, headed governments whose actions caused huge financial suffering to citizens.
It is extraordinarily unfair then that, in a country where the fruits of recovery are still trickling down very slowly, a pension boost of this nature should take place.
Frankly, former politicians should have their pensions reduced across the board - a move which would bring them in line with ordinary citizens who lack the benefit of publicly-funded pensions.
Former ministers Mary Hanafin and Mary O'Rourke view the payments as being "wrong" at this time, it's reported.
But "wrong" is not enough. These pensions must be reduced.
Rory is entitled to a kick-about
I FEEL for Rory McIlroy. What young man in the world, prince or pauper, hasn't enjoyed a kick-about with pals at some stage?
Alas Rory's game last weekend ended with the golfer rupturing ligaments on his left ankle.
The golfer will be out of action for weeks, all but ending his chances of competing in the upcoming British Open.
Some pundits are saying that McIlroy could now lose out on a potential €6.4m in summer prize money as a result.
Mind you, his yearly income at present is predicted to be around €60m, so he won't be out of pocket too much.
He's come in for criticism from some for jeopardising his career in this fashion but I agree with Shane Lowry who asked what's wrong with playing football with your mates? Indeed.
It's not the end of the world. Here's to a speedy recovery, hopefully Rory will be back soon.
Hero
A LOVING father would do anything for his son - and tragic Barry Ryan is the perfect example of this. The businessman sacrificed his life in an attempt to save his son Barry Davis Ryan and his son's girlfriend Niamh O'Connor, after a freak wave hit off Baltimore in west Cork. Sadly, all three were lost in the incident. Rest in peace.
Zero
THE singer Rihanna is surely one of the most influential people in the world - millions of youngsters look up to her. The video for her new song, Bitch Better Have My Money, is like a snuff movie. It contains scenes of torture and murder - stomach-churning stuff that will shock any parent. Is such material now considered mainstream?