Gerry O'Carroll: Domestic violence is too often hidden away, but Emma has changed that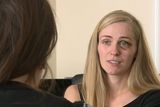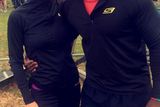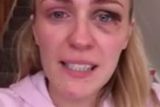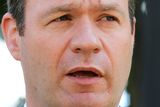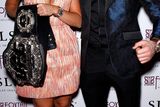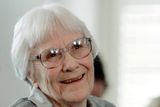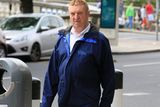 LIKE everyone else I was shocked to see and read of the video posted online by mum-of-two Emma Murphy in which she described how she was allegedly assaulted by her partner Francis Usanga.
The video brought me back to my days as a garda when, more than once, I had to investigate such incidents.
The image of a distraught and deeply upset Ms Murphy, her face puffy, tear-stained and bruised and suffering from an injury to her left eye is a harrowing depiction of domestic violence.
She has alleged that her partner punched her in the eye outside a gym. Ms Murphy has made a complaint to gardai about the alleged assault. The claim has been denied by Usanga who has said he "pushed her really hard in the face ... with an open hand".
The shocking video has also been responsible for a dramatic increase to the country's domestic abuse helpline. Emma has to be highly commended for taking such a brave and courageous stand in speaking out so publicly and honestly on a subject often hidden in our society.
For far too long the scourge of cowardly domestic violence has been shrouded in secrecy and has gone unpunished.
From past experience as a garda I know that domestic violence can and does happen at every status of society. It knows no social or class boundaries.
As a young officer back in the early 1970s one of the most frequent call-outs we would attend was that of a domestic dispute and/or assault.
I saw at first hand the nasty handiwork of abusive and violent husbands and partners - the black eyes, bloodied noses and bruises on terrified women. I came across bullies and thugs from every level of society who battered and beat up their wives and girlfriends.
On one occasion I recall being on duty in my station at night when an unfortunate lady bruised, bloody and half-naked rushed in screaming for help. She had been seriously assaulted by her husband, who turned out to be an airline pilot.
Personally I found such cases to be among the most difficult crimes to prosecute. In many instances the victims, because of a change of heart or threats, would withdraw their statements and prosecutions could not go ahead.
Thankfully there has been a change in attitude towards domestic violence in recent decades.
Nowadays the gardai have dedicated domestic violence units throughout the country. The level of prosecutions has risen significantly since my days as a young officer. Rightly so, as the impact of this cowardly crime on spouses and children can never be underestimated.
Emma Murphy's shocking and powerful video once more raised awareness of the deep trauma, anxiety and misery caused by domestic abuse.
Her courageous stand will hopefully encourage other victims to come forward.
The weirdos wielding placards at Dail aren't the ones to be concerned about
Earlier this month a violent protest by anti-water charge protestors outside the Dail resulted in a garda needing hospital treatment.
Last year a young man in a highly agitated and violent state brandished a sword as he charged into the yard of Government Buildings.
This week a garda report highlighted the possible dangers posed to politicians and visitors alike attending the Dail by loners or fixated persons.
There is no doubt that the Dail acts as a magnet for many weird and odd individuals who use the street outside it as a forum to air their grievances, imaginary or otherwise, against the Government.
Not a day goes by but some protestor with his grievances printed on a placard can be seen marching up and down outside the gates.
Almost all of these people would pose no danger to the public, a TD or a senator.
However, other protesting elements do. Far more sinister than placard wielders are the anonymous cowards who issued death threats to Minister Alan Kelly in recent times.
Gardai have warned Mr Kelly about the threats, made by dissident republicans in reaction to the establishment of Irish Water.
On television last weekend, Minister Kelly told of his concern that his family, wife, parents and staff were also targeted.
The security situation of Leinster House can be easily remedied. Not so, these threats from dissident IRA quarters.
On the show Minister Kelly was visibly shaken by the intimidation. I can well understand his feelings - I was once the target of such an organisation.
The gardai will take this issue seriously - expect these cowardly thugs to be tracked down.
Not a bad night in Las Vegas for ex-plumber Conor McGregor
Let me say from the onset I am no fan of the Ultimate Fighting Championship or indeed mixed martial arts in any form.
This so-called 'sport' is simply too brutal and bloody for my senses.
I am no shrinking violet and indeed I'm a serious fan of boxing and wrestling, however MMA reminds me a little of gladiators battling it out until the death in ancient Rome. But with better haircuts.
That said I can't but wish Conor McGregor (pictured above, with girlfriend Dee Devlin) all the best. His win in Las Vegas last weekend against Chad Mendes was one of the biggest Irish sporting successes of recent times - whatever way you look at it.
This victory propels McGregor to superstar status - with millions of dollars in income surely set to follow.
It's not been from a bad couple of years for the one-time plumber from Crumlin.
Hero
HARPER Lee's To Kill a Mocking Bird is one of my favourite novels. Forty million copies have been sold since it was first published in 1960 and it's still in print today. Here we are many years later and Lee aged 89, has set the literary world on fire with the sequel - Go Set a Watchman. What a role model for older people.
Zero
Neighbour from hell Martin O'Donnell (inset) subjected his neighbour Anthony Healy to a six-year campaign of abuse. O'Donnell allegedly threw urine and dog faeces around his neighbour's house, making his life hell. A judge has granted an injunction restraining him from his neighbour's property. Proper order.