Ireland's final Six Nations game in Paris suddenly looks a lot more interesting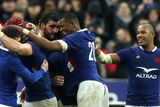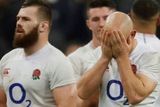 The sleeping giant is showing signs of waking up. There have been too many false dawns to believe fully in this French revolution on the basis of one impressive 80 minutes but, after a decade in the doldrums, Les Bleus may finally be a force again.
In Fabien Galthié, they have a coach worthy of respect. His assistant Shaun Edwards has already had an effect on their defence.
After winning back-to-back U-20 World Cups, they have a generation of players ready to cast off the reputation of perennial under-achievers.
Unlike his rivals, Galthié has chosen revolution over evolution and was rewarded with a performance of quality from his young charges.
Perhaps only Eddie Jones has a similar pool of players available to choose from, but the England coach kept his World Cup charges together and they played terribly.
Even with Leinster's young guns going so well, Andy Farrell does not have 20 uncapped players ready to come into the squad. Still, this afternoon he is expected to pick an entire XV who were in Japan. Galthié, in contrast, has blown the cobwebs away.
The conditions he is dealing with are far more favourable than his predecessors.
Under Bernard Laporte, the Top 14 and federation have struck up an agreement that allows the national team access to the players throughout the tournament.
The French club season is a slog, but the standard of play and pace of games has risen in recent seasons and that is helping France to compete at the top level.
Before his side's meeting with Munster last month, Racing 92's Irish coach Mike Prendergast remarked that the league has gone up a notch this year. He's been coaching in France for seven seasons, but he believes the standard of coaching and level of play has never been better.
For the Six Nations, Sunday's game is a godsend. During the Marc Lievremont, Guy Noves and Jacques Brunel eras, France were a shadow of their former selves. They had enough good players to be competitive on their day, but those days came too infrequently.
In Dublin last season, an out-of-form Irish side blew them away. Earlier in the tournament, England embarrassed them at Twickenham.
The business side of the Six Nations is better when the huge French population is engaged, while the tournament benefits from their capacity to excite and enthral.
The old Championship is built on nostalgia and memories of Blanc, Sella and Rives have fuelled a romantic view of the men in blue. Now, they have a generation of players who could rival those teams of old.
While it is good news for the tournament overall, it's not necessarily good for Ireland, who have taken full advantage of the French fall from grace.
2010 was the last time France finished above Ireland in the Six Nations.
In that time, the Irish have won five of the 10 clashes between the sides with two draws and three defeats thrown in.
That supremacy is a very recent phenomenon. In the previous decade, Ireland only beat France four times and finished above them three times. Before that, it was all one-way traffic.
Given the way Ireland were blown away by England twice in 2019, the presence of another powerful force filled with strong athletes will concern Andy Farrell.
During the Joe Schmidt years, Ireland were one of three realistic winners of the Six Nations. The emergence of a reawakened fourth force is a threat.
France always had the players and could win collisions, but they now have the organisation to harness their physical gifts.
They've only won one game, but that came on the back of a good World Cup effort and the signs are they will be a threat for some time.
By the time Ireland go to Paris on the final weekend, we'll know if Sunday was another false dawn, but it looks like the days of the French being a soft touch are gone, thanks to Galthié's decision to back youth and make changes.
If Ireland stick with the tried and tested, they could find the revival comes at their expense.