Why Dublin's dentist shortage is nothing to smile about
With patients waiting months for treatment, Stephen Donnelly stands accused of 'sleepwalking through a crisis'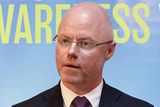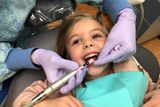 So why is this a particularly bad time for any Dubliner to get a toothache?
Because dentists who can see you quickly are becoming as rare as hen's teeth.
Last week, a Herald investigation revealed that people in some parts of the capital are waiting up to four months for a dental appointment.
Of the 26 Dublin clinics contacted, five had a wait time of roughly a fortnight, another two had no availability for a month and two others could offer nothing until the end of the summer. Eight didn't even answer the phone.
All this confirms what the Irish Dental Association (IDA) has been warning for some time. Their profession is suffering from a severe staff shortage, with the HSE's dental scheme for medical card holders close to collapse.
In Dáil Éireann earlier this month, Health Minister Stephen Donnelly admitted that dentistry has been "a blind spot" for successive governments and promised to take action soon.
This cut no ice with the Social Democrats' health spokesperson Róisín Shortall, who accused Donnelly of "continuing to sleepwalk through a crisis in dental healthcare".
Just how glaring are the gaps in Irish dentistry?
On the surface, things are fine. The register of qualified Irish dentists has 3,492 members, as high as it's ever been. However, the IDA says that's misleading because many of those practices are no longer active.
A recent IDA survey drilled down into the figures. It found that more than half of all clinics have tried to hire a dentist in the last year, but 60pc of those couldn't find a suitable candidate.
Meanwhile, a quarter of practices say they cannot take on new private patients, while 80pc do not have the resources to treat any more medical card holders.
The IDA estimates Ireland needs at least 500 new dentists per year to replace retiring ones and cope with our growing population. Currently, we're only getting around 200.
And the HSE's Dental Treatment Services Scheme (DTSS) is also in an advanced state of decay?
Like a rotting tooth. As recently as 2017, 1,660 dentists were registered with this HSE medical card scheme. Today that's down to barely 600, one for every 2,500 patients who need them.
This has created a dental postcode lottery, with Sinn Féin TD Louise O'Reilly claiming last September that only one such practice could be found in north Co Dublin.
Why are dentists abandoning public patients in their droves?
The main problem is money. Although the Government increased its DTSS payments by 40-60pc last year, dentists say this still isn't enough to cover their costs.
They are also frustrated by the scheme's restrictions on treatments. Dentists can provide two free fillings to DTSS patients, but not denture repairs, root canal work or other more sophisticated procedures.
As a result, they often have to take out teeth that could easily be saved.
"We really just feel our hands are tied," says the IDA's former president Dr Caroline Robins. "[The DTSS] flies in the face of everything we've been taught ethically in trying to maintain the health of our patients."
Who's suffering most from this drought of dentists?
Children. In 2019 the Department of Health launched Smile agus Sláinte, a plan to provide free dental care for everyone under 16.
Thanks to HSE staff shortages, however, last year half of all children due to be seen by a dentist under the school screening process never received any treatment. In some parts of the country, there are backlogs of almost 10 years.
The Government has proposed fixing this by sending primary schoolkids to private dentists instead.
According to the IDA's survey, however, 75pc of its members would find it "difficult or very difficult" to provide such a service.
All this is stirring up trouble for the future, since unhealthy baby teeth mean that adult teeth are not guided into their correct positions.
"Too many children are slipping through the cracks," the IDA's chief executive Fintan Hourihan claims, "despite all the evidence showing that the younger a child is when first examined, the less likely the need for major treatment or extractions later."
What reforms might improve the situation?
The IDA has made some suggestions. One is to replace the HSE scheme with a voucher system, entitling medical card holders to services worth between €100 and €500 for a specified period of time.
Another is an injection of funding for the country's two main dental schools in Trinity College Dublin and University College Cork.
At the moment, these institutions are offering around half of their places to overseas students, who pay higher fees but will most likely return to their home countries.
The IDA is also calling for changes in Ireland's international work permit rules that would make it easier to hire staff from outside the European Economic Area.
What is the Government's response?
That help is on the way. "The relationship [between government and the IDA] needs to be better," Stephen Donnelly told Dáil Éireann on May 10.
The minister says he is currently working on hiring a clinical team within the HSE to put new supports in place.
These will include a thorough review of the medical card scheme and a doubling of college dentistry places.
The IDA, however, claims that getting firm commitments from Donnelly is like pulling teeth.
Shortly after his Dáil speech, it emerged that the organisation had passed a motion of no confidence in him.
"Our membership is beyond frustrated at the endless broken promises and false dawns," said the IDA's new president Eamon Croke.
Could this uncertainty lead to an increase in people going abroad for dental work?
Possibly, although for now dental tourism is mostly about getting cheap cosmetic treatments. Industry insiders reported a surge in Irish people visiting Asian and Eastern European clinics after Covid travel restrictions were lifted last year, since prices there are a lot less painful on the pocket.
Not surprisingly, the IDA strongly discourages this trend. A 2009 survey found that 76pc of its members had done repair work for Irish dental tourists who came home with worse problems than before – including loose implants, cracked veneers, acute pain, ulcers and cysts.
Finally, isn't the biggest danger of a long-term dentist shortage that patients will stop bothering to get their teeth regularly checked?
Exactly. As any dentist will tell you, most tooth problems are completely preventable but impossible to reverse.
Most importantly, dental check-ups do not only identify cavities and gum disease. They can also sound the alarm bell for wider medical conditions such as oral cancer, diabetes and heart disease.
So Ireland's lack of dentists doesn't just threaten our quest for a Hollywood smile – it's a full-blown health crisis that could leave many of us looking seriously down in the mouth.