Kevin McStay: Ulster is Donegal's title to lose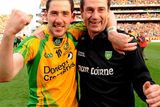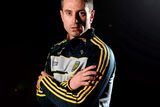 How often do we take out the ruler when it comes to predicting a championship winner and start drawing straight lines? Every year it seems to me, despite the annual shock results that throw our forecasts into chaos.
But not so much in recent times. Mayo go in search of their fifth provincial title in-a-row, Dublin their 105th (it feels like that anyway!), Donegal have a tight enough grip on what is happening up north and do Kerry ever give way to an heir apparent in Munster?
So, that's the provincial championships wrapped nicely in one single, short paragraph and I think I can be pretty sure I won't be too far out with those four teams when it comes to regional silverware.
But I can debate the possibility of upsets in three of the provinces: Ulster, Connacht and Munster. I am afraid there is simply no possibility of Dublin being clipped and they will win Leinster by whatever they want to win Leinster by.
Let's examine Ulster - the most difficult of all to get a handle on. It all starts out this Sunday and weekly thereafter until we get to the end stages. It is a tried and tested formula and the tribal nature of their games and the number of local derbies they produce means there is generally a possibility of an upset.
This weekend Donegal, at home, will tear into old rivals Tyrone. More than any other county, Donegal has spelled the demise of the once great Tyrone outfit and the Red Hands are finding it impossible to beat them in recent years.
Even though Ulster champions rarely come from the preliminary round, in recent years one team has bucked that trend - yep, Donegal. They hold all the aces I believe and if Tyrone are to beat them they had better stop relying on one of the greatest players of the modern era, Seán Cavanagh.
Of course Cavanagh will make a major contribution once again, but it will be the youth of Tyrone, just as it was back in 2003, that must lead the way. Players like Ronan O'Neill, Darren McCurry, Matthew Donnelly and Peter Harte need to say 'enough is enough' and shape a new future for this very proud Ulster county.
Rory Gallagher, Donegal Manager
But can Tyrone actually win this game? It boils down to a few things: Donegal are bigger, stronger, and faster; they employ a superior defensive - offensive system and when the games are in the melting pot, Donegal just have the better players.
This year Tyrone face an even greater challenge than usual: Donegal have the bounce of a new manager, the return to full fitness of the star defender Karl Lacey, the return from the US of Mark McHugh and the blossoming of young guns Patrick McBrearty, Odhrán Mac Neillis, Ryan McHugh and Martin McElhinney.
I liked what I saw in the league from Neil Gallagher and Frank McGlynn. And there is this other guy called Michael Murphy who is pretty decent! At this stage Donegal are a hardened, mature and streetwise team who should have too much for Tyrone.
After this prelim game things get a lot more predictable in Ulster and my expectation is for an Ulster final where Monaghan will face these Donegal boys. But Monaghan could be taken down in Breffni Park when they face Cavan in a local derby. Cavan have a much tighter defence than Monaghan (Cavan had the best Division 2 record defensively) and won't give too much away.
In an Ulster final, in a once-off game, of course Donegal can be beaten. And Monaghan would be best placed to do so - they have the know-how and the toughness to chisel out a win in a hostile environment. But I still think it's Donegal's to lose.
I feel the same way about Mayo in Connacht - they are in the driving seat and only a lack of concentration or preparation will see them leave what looks like the straightest of roads.
But they could be beaten, again in a once-off game, and I can make an argument of sorts for Galway. Playing at home after two successive maulings (2013 and last year), surely pride in the old maroon jersey will ensure a massive effort is given to right a few wrongs?
They will have played New York and Leitrim before they meet Mayo who will enter at the semi-final stage. Galway have a new manager also but can they muster enough forces?
Probably not as when you strip back the possibilities and look at the realities, Galway were unable to get out of Division 2. Full stop.
RISING
The Connacht final will therefore see Mayo at home to a rising Roscommon force that so badly needed to have the home advantage for this monumental task. But Ros' can be comforted by the fact, yes, a fact, that they have the best natural forwards in Connacht just now.
They don't have the best midfield and certainly don't have the best defence (Galway have the best midfield and Mayo the best defence) and that will most likely be their undoing. Mayo then to complete their 'Drive for Five'.
I don't wish to be disrespectful to Leinster but there is just no chance of an upset in the final here.
The earlier sorting out rounds will have an attraction, as they always do, but that too will be limited.
The debate about the 'Dubs Out Of Croke Park' amuses me. A lot of the heat is coming from players, managers and supporters of the other Leinster counties. Do they not realise their own delegates voted for this arrangement whereby Dublin have an immediate and consistent advantage of home venue? Turkeys voting for Christmas, and all that.
If this is not about money, and we are constantly told it is not, then Leinster GAA should do the right thing and get back to home and away arrangements if grounds can hold 15,000 or more supporters. At least it will even things up a little bit.
Finally, to Munster. With Cork and Kerry on opposite sides of the draw, guess how the vast majority see things panning out?
It will surely be the traditional final but Clare and Tipperary will make a game of the semi-finals, at least for 50 minutes and perhaps beyond.
And the final itself offers hope to Cork only on the basis that it will be a once-off game and anything is possible.
But if Kieran Donaghy (inset) holds form, Tommy Walsh finds form, 'The Gooch' and Paul Galvin regain 80 per cent of their powers of old, then it will be curtains for the Rebels. But, on reflection, I do give Cork a bite, a bit more than the bite of the underdog. But not much more.