Consumer Champion: Trying to pick a winning sports package from a highly competitive field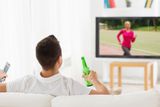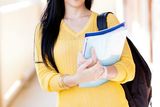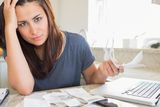 Autumn goes hand in hand with sports. For fans of all games there's plenty on offer, with the main focus on the Rugby World Cup and the Premier League.
TV stations vie with each other for the rights to show matches and the providers try their best to grab customers with tempting sports packages. This week I'm looking at what's on offer and where you can yell at the ref for the least amount of money.
I asked Switcher.ie's Eoin Clarke where the best value was.
"The good news is there are savings to be made right now. Shopping around for the cheapest sports package could save you €240," he said.
"The bad news is that it is often more confusing to choose the right package for your needs.
"Premier League, FA Cup, Champions League, Europa League and Football League games are now spread across a range of channels, as is action from the more glamorous European leagues of Serie A and La Liga.
Coverage
"Weigh up your options about which TV provider will give you the best coverage. For those planning on following the footy from their sofas, it's a question of Sky, Setanta and BT Sport.
"Sky has managed to hold on to the lion's share of matches."
Sky also has a special offer until October 1 for new and existing customers of €20 per month for all sports channels (on a 12-month contract), down from €36 a month.
For new customers, a full regular channel bundle with Sky Sports is €49 a month (usually €65) and an extra €5 gets all seven sports channels.
I also use Sky Go - which is free of charge to customers, allowing you watch from your laptop, tablet or mobile.
Eircom and UPC also offer Sky Sports and Setanta sports as add ons for an extra fee (see table above).
Eircom's e-Vision means you must take their broadband bundle to get it; get online to see if it's available in your area (www.eircom.net).
From mid-October it's offering tablet/laptop live TV also for no extra cost.
UPC (currently re-branding to Virgin Media) said: "One of the big changes for football this year is that the rights to the Champions League and the Europa league have been acquired by BT Sport, although in Ireland, RTE and TV3 have prime games each week."
UPC has an offer for the Setanta Sports pack for €21 a month (which includes all of the BT Sports channels and games), with the first two months free.
It also has Premier League rights for BT & Sky included in its regular subscription.
Remember - all providers have broadband and phone offers also, so it's worth taking these into account for overall value, rather than for sports TV alone.
Terrestrial
Let's not forget terrestrial channels.
RTE has all Euro 2016 qualifier matches on RTE 2, along with Champions League soccer on Wednesday nights throughout the season.
TV3 will show three Uefa Champions League matches from September 15 and has bagged the rights for the Rugby World Cup.All cable operators have the channel included in their listings.
All in all, there's no 'best' answer for sports bundles, but talk to your provider first - they may do a special deal to keep you.
Get some relief from college fees
With college starting you'll want to keep costs to a minimum, especially when paying expensive fees. This especially applies to private colleges, which charge far in excess of the student contribution.
Revenue allows 20pc deduction against fees up to a maximum of €7,000 pa a student, (less the student contribution) for 'approved' courses, which include some part-time degrees and diplomas.
If you have more than one college-going child, the disregard is only taken into account once, so subsequent kids can be claimed for in full.
Here's an example:
Annual fees: €8,000 (€7,000 allowable).
Deduction of student contribution: €3,000 (first child only).
Allowable expense:€4,000 @ 20pc.
Tax relief: €800.
Net cost of fees: €7,200.
While it won't make a huge dent in the overall scheme of things, it's important to claim all the reliefs that you are entitled to as a taxpayer.
Colleges themselves will have information and forms on this, but I find www.citizensinformation.ie the best site of all, even beating Revenue's own for clarity.
There is also a leaflet available (IT 31) from www.revenue.ie or by calling 1890 306 706, explaining the tuition fees relief and how it works for the current tax year. Unfortunately rent relief on accommodation has been abolished for everyone, including students.
Water grant is over-complicated, but now is the time to apply for it
I've held off paying water charges until the water conservation grant is made available. Like everything with Irish Water, it's more complicated than necessary, but you must apply online by October 8 (www.watergrant.ie).
You will need no fewer than five pieces of information, including your PPS number (included, controversially, as the grant is from Social Welfare). You must have registered, but not necessarily paid, with Irish Water. There is a support number - 1890 100 043.