Trail of car treasures support the Millstreet vintage run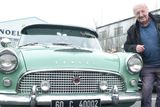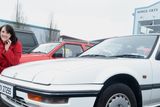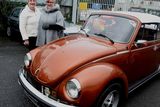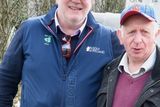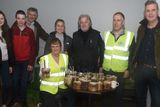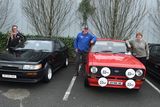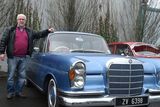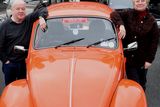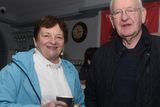 Classic gems from the past decorated the Cork and Kerry county bounds for the Millstreet Vintage Club promoted Johnny Hickey Memorial Car Vintage Run.
Though the weather was changeable, 95 cars from across the South West Region convened for a picturesque drive along either side of the county bounds.
The occasion remembered a loyal clubman, Johnny, who was a founding member and former Chairman of Millstreet Vintage Club, a highly respected person both within the club and beyond including a long time involvement with Millstreet Pipe Band.
Club PRO Bernard Crowley expressed thanks to all involved in contributing to a hugely successful event.
"A fantastic number of 95 cars participated, thanks to each and everyone for making the trip to Millstreet. The cars were led out by the Millstreet Pipe Band with whom Johnny Hickey was an active member of for many years", he said.
Proceeds from the Car Run will boost the upkeep of Tubrid Well, a well known location for young and old to convene and pay the rounds. Tubrid is the second largest well in Britain and Ireland, 40 feet in diameter as an abundance of clear spring water gushes up all seasons of the year from a source that supplies Millstreet Town and its hinterland.
Thanks were extended to patrons supporting the Car Run, a special mention and thanks were extended to all the marshalls, bike marshalls, Registration/Sign On crew, Route Layout/Arrowing Crew.
"We wish to thank all help,Millstreet Pipe Band, An Garda Síochána, Humphrey Healy and Caroline of The Bridge Bar Millstreet for looking after us all so well. Also thanks to Noel C Duggans for providing a Top Class Car Park Facility, Garveys Super Valu Castleisland for looking after us on our Halfway Pitstop."
Special mention was accorded to spot prizes provided by Colemans Millstreet,Tony O'Brien Master Butchers,The Pub Carriganima,Tim Lucey Car Sales,Dan Barry Crash Repairs,Willie and Ita Fitzgerald, Danny and Sheila Lane,and Bernard and Mary Crowley.
John O'Leary in his Honda Prelude who was the winner of the Johnny Hickey Memorial Cup.