The Children's Ombudsman received 145 complaints from Cork last year
Report finds Ireland is 'falling behind' when it comes to children's rights issues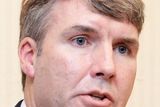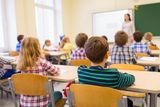 THE Ombudsman for Children's office (OCO) has revealed there were 145 complaints made to them from Cork over the course of 2022.
The figure was contained in the OCO annual report for last year, which showed that Cork recorded the second highest number of complaints behind Dublin, accounting for 8% of the total State tally of 1,812.
The OCO is a human rights institution that promotes the rights and welfare of all children and young people under the age of 18 living in Ireland.
The free service is charged with investigating complaints about services provided to children by public organisations covering broad headings including education, health, justice and finance and is an alternative to court for people who are not satisfied with the responses they have received from government departments and public bodies such as local authorities and Tusla (the Child and Family agency)
Entitled 'Falling Behind', the 2022 OCO report revealed that education was the most complained about issue last year, generating almost one-third of the total number of complaints from across the State. Among the most common issues raised were bullying, expulsion & suspension, special education resources and access to school transport.
There was an increase in the number of justice complaints, which accounted for a quarter the overall total, with the OCO saying most of there related to passports issues. Other complaints under the justice heading related to direct provision & emergency accommodation, safety fears, privacy and legal issues.
Health accounted for 14% of complaints, with the impact that delays that accessing services can have on quality of life and well-being.
Complaints about Tusla accounted for 13% of the total, with issues raise including how they communicate with service users and their families, family and foster carer supports, aftercare and step-down services and how they deal with complaints.
Complaints about local authorities relating to issues including homelessness, housing and traveller accommodation, accounted for 6% of the total, with 1% of complaints about financial allowances and supports.
The remaining total fell into the 'other' category where the complaints were either redirected or deemed not to be fall under the OCOs remit.
The Ombudsman for Children, Dr Niall Muldoon, said the 'Falling Behind' title of the report was a reflection of how Ireland's was starting to fall behind on children's rights.
This was highlighted in two key OCO reports to the UN Committee on the Rights of Children and their subsequent conclusions, which raised concerns about the standard of living and child poverty issues, mental health services for children in Ireland, the lack of inclusive school places for all children and the State's failure to integrate children's rights into legislation.
These reports, as well as 'Falling Behind' can be accessed by following the link at www.oco.ie.
Dr Muldoon said the 2022 and the preceding year were the busiest on record for his office.
"Our Annual Report this year is called 'Falling Behind' because we wanted to highlight how Ireland is doing in relation to children's rights and unfortunately, we're not where we should be," said Dr Muldoon.
"The Taoiseach has said that he wants Ireland to be the best country in Europe to be a child. If this is to happen we need to finally incorporate the UN Convention on the Rights of the Child into legislation – 30 years after its ratification. We also need to totally reform our Child and Adolescent Mental Health Services (CAMHS) which we know are hugely dysfunctional and failing our most vulnerable children. Changes also need to be made to provide inclusive education for all children in Ireland," he added.
Dr Muldoon said it was important that children and families know the OCO was there if they need help or advice.
"If you have complained about a service and are not happy, come to us and we will help if we can," he said.