See inside Cork DIY SOS house renovated so basketball star Adam Drummond could come home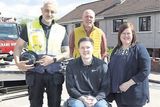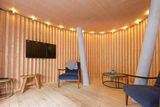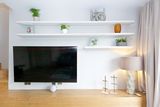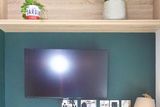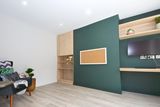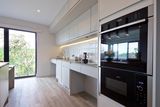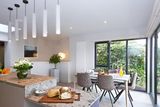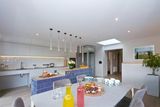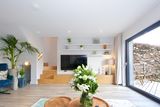 Concubhar Ó Liatháin
Corkman
Viewers of the first episode of RTE's DIY SOS series on Sunday cannot but have been moved by the tears of joy on the faces of the Drummond family after the whirlwind transformation of their house on the north side of Cork city allowed their son Adam to come home for the first time in a year.
Before the transformation by a team of volunteers – led by presenter Baz Ashmawy and including celebrity gardener Diarmuid Gavin – former basketball star Adam could not access his home, having become a wheelchair user following a fall in May 2021.
Prior to the accident, Adam had been an international basketball player for Ireland and had played college basketball in the US. Afterwards, he was told that he would have a 1% chance of walking again.
Adam and his parents had to move out of his family home as it was unsuitable for a wheelchair user.
That was until DIY SOS team came on board and carried out one of their unbelievable nine-day transformations to ensure Adam and the rest of his family are back where they belong.
Adam has adjusted to life in a wheelchair and is driving his own car now, has returned to college in Munster Technological University, is playing wheelchair basketball with the Rebel Wheelers and the Irish Wheelchair team and is also coaching the Neptune Under 20 team.
The transformation of his home led to moving scenes at the conclusion of the episode as the Drummond family thanked the DIY SOS team for their work which has had a life transforming impact.
Even getting to the front door was a transformative moment for Adam. Where previously he was faced with steep steps, a wheelchair accessible lift had been installed allowing him to get right to his front door after a year away from home.
"I can't even remember where everything was," said Adam's mother, Mar, when she first opened the front door to see the dramatically transformed interior.  "Oh my God, it's like a five star hotel."
"I never imagined this, to be honest," said his dad, Brian.
"What we went through the last 12 months, this makes it all worth it," said Adam himself.
"Every corner of this place is filled with heart, it's all love, thanks to a community of people working their arses off to bring you home," said Baz. "Because you're a legend, man, you're a great kid and you're going to do amazing things – but just get home, that's the start."
The house is a smart home, thanks to devices donated by Curry's. Devices such as blinds are voice controlled to open, close or adjust in any way.
All the rooms in the house have been made accessible and Adam has his own hangout space with access to a garden redesigned by star gardener Diarmuid Gavin.
"I never thought you'd get into the garden again," said Mar.
"I never thought I'd get into the house again," responded Adam.
When speaking to the large group of volunteers responsible for the transformation, Mar said: "A year ago today is exactly when Adam was last home and we had no idea how to bring him home.
"And then all of ye kept saying we're just waiting for ye – ye left your lives to become part of our lives and we are never ever going to thank ye enough."
Adam said that it had been a very very hard 12 months  and he never genuinely thought he would come home. "Stepping inside that house today was probably the first time in 12 months where I can say I was genuinely happy – ye're the reason why that's happened."
A number of companies sponsored equipment for the restoration and among these was Currys who have been involved in previous series of DIY SOS to provide kitchen and electronic equipment.
Emma Murphy, Currys Ireland Marketin Manager, said the company was thrilled to be involved once again in the series.
"At Currys, one of our key values is to help everyone enjoy amazing technology, so it's a privilege to once again be able to support families in need with our products. Our entire team have been incredibly moved by the families' stories, and we're all looking forward to watching the new series."
One of the producers of the series, Lily O'Gorman of Motive Television, said they were extremely grateful for the support of sponsors such as Currys.
"Currys' extensive range of kitchen appliances and technology meant we could cater for the varied needs of all of the families involved, amazing."