Saint Patrick's Day celebrated in Kanturk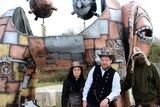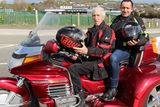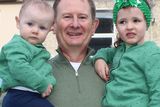 Kanturk and District Community Council would like to thank all the volunteers who participated and gave up their time to make costumes, floats, clean club kits etc to make this year's St Patrick's Day parade such a great success.
We were delighted with the turnout. And also thank you to everyone that came out in huge numbers to support them.
Big thanks also to everyone on the viewing stand and the master of ceremonies, Cal Callaghan, who did a mighty job as usual.
Finally, we like to give a big thank you to Michael Breen of J&M Breen Distributors for sponsoring all the prizes. And the winners were: 1st, Anton and Kate's elephant; 2nd, Kanturk ladies football; 3rd, Margaret Lehane going to school/mart.
Spring Market
The spring market day is fast approaching so keep the date in mind - April 2nd from 10am until 5pm at the Edel Quinn Hall.
Lots of local goods with a vast variety of quality products at reasonable prices to be had. So support local and grab a bargain. And also for the children an Easter friend of ours might be hopping along from his borough to meet and get photographs with them.
Person of the Month
The nomination forms for April are now in the usual locations around town. We are in the process of collecting the forms for March and are absolutely overwhelmed with the response from the community. Ye have really taken up the challenge and we are really greatful for the support and thankful to Tina Dunstan of Cherryblossoms childcare for sponsoring all the awards.
Meanwhile, social dancing continues every Tuesday night between 8 and 10pm in the Edel Quinn Hall.
Beginners are always welcome.