Pictures show Cork students competing in Student Enterprise Programme
Click on the photo below to open a gallery of images as over 650 students from across 15 secondary schools took part in the regional final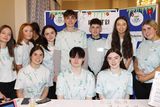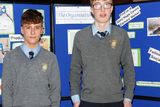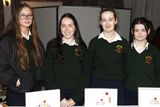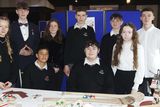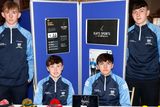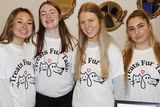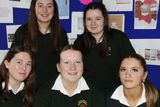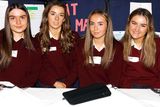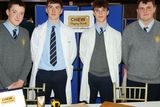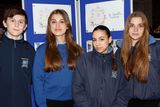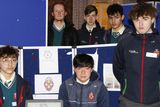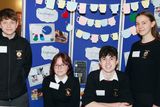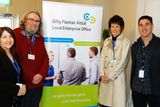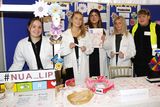 Budding boffins from across North Cork have been given the opportunity to pitch their business ideas in a national competition aimed at discovering the next generation of Irish entrepreneurs.
More than 650 'enterprising' students from 15 secondary schools across the region set out their stalls at the Springfort Hall Hotel in Mallow for the regional final of the 2023 Student Enterprise Programme.
The teams were all pitching for a coveted spot in the national finals of the competition, which will make a welcome return to Croke Park on May 5 for the first time since 2019.
The judges for the event, which was organised by the North Cork Local Enterprise Office (LEO) and attended by hurling All-Star and Student Enterprise Programme Ambassador Sean Finn, were Avondhu Blackwater Partnership CEO Valerie Murphy and Mallow community activist Tadhg Curtis.
After much deliberation they announced that the 'Plant and I' team from Scoil Mhuire in Kanturk of Oisin Bourke, Jack Hooper, Rachel Morton, Ava Fisher and Kathlyn Morrissey will represent North Cork in the senior category at Croke Park.
Category winners on the day were:
Innovation - the 'Treats fur Tails' team from St Mary's, Charleville.
Marketing - the 'Family in a Frame' team from Loretto College, Fermoy.
Business Plan - the 'Scrumptious Scrunchies' team from Colaiste an Chraoibhin, Fermoy.
Sales - the 'Hobby Holders' team from Boherbue Comprehensive School.
Sustainability - the 'Organisation Station' team from the Patrician Academy, Mallow.
Best Stand - the 'C BEE S' team from CBS, Mitchelstown.
Wishing the Scoil Mhuire team well at Croke Park, LEO North Cork head of enterprise Kevin Curran said North Cork has a proud performance record in the national finals of the competition.
"North Cork has had great success over the years with 'Smooth Remove' from Boherbue Comprehensive School winning first place in the national awards in 2019 in the highly competitive senior category and 'Wrap it Up' from Presentation Secondary School, Mitchelstown, picking up the Best Display Award," said Mr Curran.
"Boherbue also won the National Innovation Award last year with 'Pole Pals'. We are very proud of the calibre of entries this year and look forward to supporting our finalists in Dublin," he added.