Millstreet non-stop tea dancing is big hit with Active Retired Group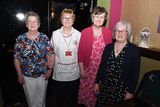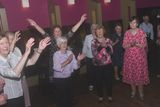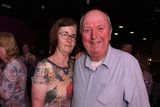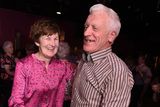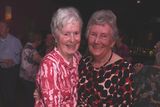 Regulars struck a well beaten path to the Millstreet Active Retirement Group Bealtaine Tea Dance hosted in the Wallis Arms Hotel.
No surprise that a lively atmosphere surfaced, members and friends of the Group attended the event and twirled around the dance floor to the sounds of popular favourites Peter Lane and Blackwater Sound.
"Every time the music started, the dance floor was full, patrons danced non-stop for three hours. It was a fantastic social outing, enjoyed by everybody," said Millstreet ARG Secretary Mary Sheahan.
A great opportunity for patrons to meet people, dancers took to the floor with perfectly polished waltzes and fox-trots, there was also time for a Siege of Venice, Polka Set and jives.
In between the music and dancing, there was a feast of cakes and wonderful confections of all descriptions to enjoy. Meeting new people, forming new or renewing friendships and enjoying diverse pastimes is at the core of the Millstreet Active Retirement Group that offers a full programme of activity throughout the year.
New members are welcome, for further details contact Mary on (087) 0537172.