Millstreet community school hosts language and culture night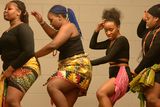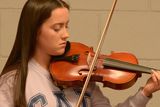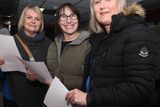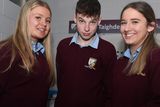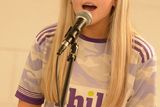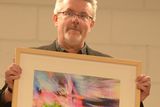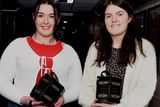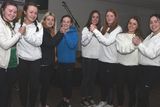 Millstreet is typical of the multicultural sign of the changing nature of society.
That was highlighted by the Transition Years at Millstreet Community School hosting a Language and Culture Night featuring diverse nationalities amongst its pupils.
The event brought together young people and their families in a celebration of the different languages and cultures, including Irish, which now exist in the Millstreet area.
People from over 10 countries were involved in some way in the enjoyable evening, including personnel from East Europe and Africa.
Proceedings involved young people being given the opportunity to introduce themselves, say a little bit about where they or their family is from.
Participants also spoke about traditions, food, and important days in their national calendar as well as performing cultural dances.
Subsequently, everybody was invited into the canteen where a rich array of food from different countries was on display from different countries for everyone to taste. The TY students and local families had been busy themselves cooking for the event and by the end of the evening all the serving plates were empty.
Guest speaker Homayoon Shirzad (Schools of Sanctuary Co-Ordinator) thoroughly enjoyed his time in Millstreet.
"It was my first visit to Millstreet Community School but I got to hear and see about a lifetime engagement of this school's culture of welcome, inclusion and integration", he said.
Summing up the night John Magee, Millstreet Community School Coordinator spoke of the diverse changes in Ireland over the past 15 years.
"We have been hosting these types of events in the school since 2006, I believe this was the most complete celebration of culture and inclusion we've hosted yet. The variety of entertainment provided by the students was amazing, at some points purely entertaining and at others quite moving and poignant, Homayoon's input was so apt for the occasion", said John.
"Afterwards the school canteen was packed with people sampling food from different countries. It fitted in so well with the idea of celebrating culture and inclusion", he said.