Many Cork renters express fear over eviction ban vote in new online story map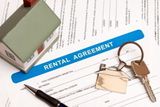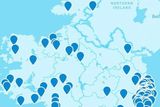 Concubhar Ó Liatháin
Corkman
An online map has been published by an activist campaign group to illustrate the location of renters, many of them in Cork, about their fears of eviction once the ban ends in advance of this week's crucial Dáil vote
Uplift.ie has published the map on its website and it maps renters all over the country who have been willing to tell their stories about what they fear if they are evicted once the ban is lifted.
And, according to Uplift.ie director, Siobhan O'Donoghue, the plan is to update the map with the votes of local TDs in each constituency once the result of the vote becomes known after Wednesday's debate.
"In the Dáil on Wednesday, TDs have a choice to keep people in their homes by voting to extend the eviction ban or they can decide to throw them to the wolves," she said.
"The newly launched Eviction Map has only been live for a few hours and it's already painting a picture of immense suffering.
"Having a safe and secure home is a fundamental foundation on which we build our lives," she said.
"Politicians need to be brave and stand up for their constituents by voting to extend the eviction ban - and we'll be watching closely to let the public know how each TD voted.
Each of Cork's Government TDs is mentioned by name in the statement issued by Uplift.ie.
Sinn Féin TD Pat Buckley told The Corkman last week that approximately 500 renters faced eviction in Cork should the Government plan to end the ban go ahead as set out in legislation on March 31.
Housing expert Rory Hearne is also involved in the campaign and he warned of the enormous psychological damage which would be done if the eviction ban was ended, as predicted, on March 31, without adequate alternative arrangements for accommodation being put in place.
"The job of government is to protect its people, not inflict trauma on them which is exactly what will happen if the eviction ban is lifted."
The stories told by Cork renters are harrowing in some cases.
Gary and his family are facing homelessness in six weeks should the eviction ban be ended. ""Me and my wife have been renting over 50 years combined," he said.
"Since first having kids we have been evicted twice in three years- the first time illegally.
"We have nowhere to go in less than 6 weeks."
Another Cork renter, Elaine, said she had had to put up with horrific living conditions  and a constant threat of eviction.
"I'm on a council list for 26 years, I'm disabled and now will be homeless."
Tenant Martin confessed that he was 'terrified' about the prospect of eviction which he said would happen in the 'coming months' while Jon said he had been given notice to leave his home after he brought a complaint about his landlord to the Residential Tenancies Board.
Another renter said she couldn't pay the €1500 a month that was being sought in properties nearby and that there were no rental homes available 'within 50km".
Housing campaigner Frank O'Connor, who has highlighted the issue of dereliction in Cork and throughout Ireland, said that it was an emergency but it wasn't being treated as such.
"Clearly we have a lot of properties in Cork City and right across the County which are owned by the local authorities and really there should be a massive push, indeed it should have happened already, on these.
"They're still quoting figures of 75 weeks for bringing back properties in Cork City and we've seen properties that have been empty for four and a half or five years and they're finally starting to work on them."
Mr. O'Connor, who along with his partner Jude Sherry run the Anois agency, said that another measure which could be considered was compelling property owners who were offering their houses or apartments for short term letting on platforms such as Air B&B but who haven't registered their properties officially or sought the appropriate planning permission to make it available for use for people who are homeless or in danger of becoming homeless.
He also suggested that some tenants who were facing eviction were considering 'overholding' their properties.  In those cases tenants who had been served notice to quit inform the property owner of their intention to stay on in the house or apartment beyond their eviction date but they would continue to pay their rent.
He said this option was fraught with uncertainty as 'overholding' could affect a renter's prospects of getting new accommodation and there was also the danger that a landlord would take an opportunity of locking an overholding tenant out if they left the property for any reason, even for a short time.
The Uplift map is located at this link and features 26 stories from Cork renters.