Former Minister Michael Creed reflects on four decades of public service as he prepares to bow out of politics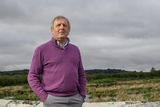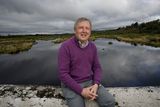 "I was gutted and I was tempted to throw in the towel," – former Fine Gael minister, Michael Creed is recalling his reaction in 2011 to being overlooked by then Taoiseach Enda Kenny for a Cabinet post when Fine Gael formed a coalition government with Labour with a huge overall majority.
Sitting in his constituency office in his hometown of Macroom, Cork North West TD Creed is in an expansive mood as he looks back over his career in politics, just days after announcing he will not be standing in the next general election, bringing the curtain down on over 30 years of public service.
Never one to go out of his way to court the media, neither is Creed one to shy away from the tough questions and when asked about how he felt when Kenny effectively sent him to Coventry for backing Richard Bruton in the leadership heave, the 59-year-old father of three is admirably candid.
"It was devastating – I had been Fine Gael front bench spokesman on agriculture in opposition, and I was in my political prime so to be overlooked for a ministry then was difficult but there was nothing for it but to go to the back benches and suck it up, throwing my toys out of the pram isn't me.
"I did think about giving it up, but Lord have mercy on my late sister, Claire, who was just an unbelievable soul mate, advisor, political strategist, all of those things and more, I discussed with her the prospect of not standing in 2016 and she quickly put me right and I'm glad she did."
But if the reward for staying the course was to come in 2016, Creed is unapologetic over backing Richard Bruton in the leadership challenge and he still stands over his decision more than a decade later, arguing that he believed it was the making of Kenny as a political leader.
"I can always hold my head and say everything I did even in respect of that leadership heave, I did for what I thought was the best interest of Fine Gael and I would argue that heave against Enda Kenny made Enda Kenny – I think it enhanced the perception of him as someone strong and capable.
"And they were characteristics that were necessary for him in the context of the challenge he faced in 2011 but it was devastating with the appointment of that cabinet and the appointment of the second round of junior ministers and not even the chair of a committee, it was like I was sent to Siberia."
Creed says it is for Kenny to answer why it took so long for him to come back into the political fold when other Bruton backers were brought back much earlier, and he hasn't really dwelt on it much amid speculation that Kenny may have seen it as a greater betrayal given their close family ties.
"My relationship with Enda Kenny after that was zero but we had been close – Enda Kenny had served in the Dail with my father, Donal, and he had great regard for my father and very often asked about him so whether he saw my backing Richard Bruton as a betrayal, you would have to ask him."
Creed's late father Donal was first elected for the old Mid-Cork constituency in 1965 and held the seat when the constituency became Cork North-West, serving some 24 years in Dail Eireann, including two stints as Junior Minister as well as a term as an MEP so politics was in Creed's DNA.
His grandfather Mick had served as a member of Cork County Council in the 1950s and 1960s and it was when his father, Donal, gave up his council seat in 1985 to become a junior minister that Creed's hand was to some extent forced earlier than he would have liked to become active in politics.
"When I went into the council in 1985, my first foray was a co-option on the council when my father had to step down because he was junior minister and Lord have mercy on him, he's gone to his eternal reward now, but Senator Peter Kelleher from Ballyvourney was in the Seanad at the time.
"If I didn't move for that co-option then against Peter, a fairly upwardly -mobile politician, and if he had got the council and held the Seanad, then he was in pole position for a Dail run so the way I read it, it was now or never – my father recognised that difficulty but to be fair to him, it was my choice."
First elected to Dail Eireann in 1989 along with fellow young Cork TDs, Fine Gael's Paul Bradford in Cork East and Fianna Fail's Micheal Martin in Cork South Central, Creed was just 26 and when he looks back at an interview he gave The Cork Examiner at the time re his ambitions, he smiles.
In the interview, an earnest Creed refuses to accept that he will be just "lobby fodder" and insists he will bring new perspectives given his age and expresses the hope that he will acquit himself to the best of his ability in dealing with issues like emigration, unemployment, education, and health.
"I thought re-reading the piece – 'Christ, you sound as if you know it all and you didn't – my advice as a 59-year old-man now to my 26-year-old self would be 'get a life' – go out and enjoy yourself but also get a life because you need a broader experience of life to be an effective public representative.
"I learned an awful lot on the job, and I suppose I had an advantage in terms of my political lineage, but I agree with Socrates' idea of the unexamined life not being worth living so I would take stock and I remember saying at various stages, I must be a better politician now than I was five years ago."
Creed says he was "recklessly committed to politics" in his younger years and then ironically in a vote management strategy that went awry in 2002, he lost his seat to his running mate, Gerard Murphy but the loss was not without benefit – he got married to Sinead Tiernan and began a family.
"It was challenging going back in 2007 as a married man with a young family and we now have three children, Ruth, Odhran and Darragh and I was hugely conscious of it particularly as a minister – you couldn't do this job without an understanding spouse and good family support network."
Creed usually travels to Dublin by train on Tuesday morning and comes down again on Thursday evening and while the days can be long with the Dail often sitting until 11am, he has always been determined to try and set aside time at home for his family.
The Covid 19 pandemic forced him to reassess his constituency work and he closed his constituency office in Ballincollig while he also gave up holding clinics in Charleville, Newmarket and Kanturk and now if somebody wants to meet him, they do so by appointment at his Macroom office on a Friday.
"The appointments are either phone or walk-in appointments and I try to confine them to Friday but it's not an exact science and sometimes they spill into Saturday morning, or I might do some calls on a Saturday if somebody can't come into my office," he explains.
"I have become more protective of family time in recent years, certainly post-2020 because when I was a minister, it was much less structured so if I was around on a weekend, I would invariably end up doing clinics on a Saturday so now I try to keep Saturday free for the kids.
"Ruth is 17, Odhran is 15 and Darragh is 12 – they're into football, soccer, athletics, golf - it's not possible to get to all their games but I do make an effort to get to most of them, particularly if they are on Friday, Saturday, Sunday or Monday so I end up being a full-time taxi service, but I enjoy it.
"I grew up with my father holding clinics all day Saturday at our family home – I remember every Saturday it was from two o'clock on and it could go on until six or seven o'clock in the evening – it was no bother to have somebody call on a Sunday so in that sense I have made some progress."
A self-described "traditional unreconstructed Blueshirt", Creed says he found going into coalition with Fianna Fail difficult and, asked what he thought of Micheal Martin's speech at Beal na Blath last year, he finds his inner Arsene Wenger (he is a huge Arsenal fan) and says he needs to read it again.
He has served in the Dail with some of the big beasts of Irish politics, Haughey and Fitzgerald in their later years, Reynolds, Ahern, Dukes, Harney, Spring and Kenny but after lauding Pat Rabbitte and Pat McCartan of the Democratic Left for their oratory, he looks elsewhere for those who impressed him.
"An awful lot of people impressed me, but I supposed the one who consistently impressed me most in terms of their clarity and conviction was John Bruton – I didn't always agree with him, in fact I more often disagreed with him than agreed with him, but he was certainly brave.
"Sometimes he was brave to the point that you would say 'John, do you have to kick every sleeping dog?' but he was a politician of real conviction, and you don't see that too often these days when most people now are hedging their bets and trying to cover all bases so as not to offend anyone."
Of those currently serving, he admits being in awe of Richard Bruton for his energy and enthusiasm but when he looks across at the opposition benches, he is less than impressed as he endorses Mary Harney's famous line that the worst day in government is better than the best day in opposition.
"As for the opposition today, there's a lot of noise and my mother had a saying 'Empty vessels make most noise' and I often think of that when I hear some of their utterances from the opposition -what was that line from Desiderata – 'Avoid loud and aggressive persons, they are vexatious to the spirit'.
"I do find myself that my patience is tested by some of the carry-on that goes on now from opposition benches – that sounds very disingenuous because we are all there by the same entitlement but there's a lot of disingenuous utterings from both independents and Sinn Fein.
"Mary Harney was right with what she said about government and opposition and ultimately opposition becomes soul destroying in itself because you are forever being everything to everybody and the longer you are there, the more incredible that becomes to even your inner self.
"Ultimately, opposition requires no backbone because you never have to make a decision – when you get into government, it's always about making decisions and it's never a choice between making a good decision and a bad decision, it's a choice between variations of difficulty."
Creed says most of his friendships in politics are with fellow Fine Gael members and he admits he has forged few friendships across party lines even with other Cork TDs as he points out he always got on well with his Fine Gael constituency colleagues, the late Frank Crowley and Aine Collins.
"I did enjoy the camaraderie in politics especially in the early years, when I was a younger person, I kind of enjoy it maybe a little bit more than I do now but a lot of my friends who were elected around the same time as me are no longer involved, so the social pool has shrunk as it were."
Politics has changed in many ways, he says, since he first entered Dail Eireann with a fracturing of the body politic so that there are now more political parties while social media has made everyone equal, irrespective of the merits of their message, and the nature of political debate has coarsened.
"I've no difficulty engaging with anyone wanting to talk to me, but I've had engagements with people on social media of the most offensive nature and I would meet the same people on the street, and it was like the offensive communication never happened – it's kind of like a split personality.
"Most of the public, 99pc of people, are still fine in their engagements and I don't want to diss everyone because of the actions of the aggressive few online but communication in politics has coarsened and social media has facilitated that and facilitated the rise of self interest in politics."
Creed has seen his office daubed by anti-blood sports campaigners when he was a minister and anti-vax and anti-immigrant groups have picketed his office which does concern him, particularly when he is away, and his staff are there on their own as "you never know who is going to cross the line."
Still, he is keen to emphasise that such exchanges and developments have played no part in his decision to step down from politics. He first thought before the last general election in 2020 that it would be his last election, and nothing has happened in the interim to make him change his mind.
"My father retired at 65 and I suppose when you are younger and you look at your father at 65, your father is an old man and of course he wasn't because he went on to live until he was 93 – I remember thinking that because I went in early, I would get out early and that meant earlier than my father.
"It wasn't an easy decision because I was conscious of carrying on the baton from my father but at the same time, I've always been taking stock and I think I'm young enough still to open another chapter in my life whatever that might be – it might be growing spuds in a greenhouse in the garden.
"It stems from the realisation you are going to pass through here once and there must be nothing worse than lying on your deathbed and realising that you haven't lived, or you haven't lived life to the full extent you might have – it could be anything, but I am going to fill that space somehow."
Proud of Fine Gael's role in governments over the last 12 years, Creed believes the party has played its part and made all the right calls on big issues such as the recovery from the 2008 crash, Brexit, and the Ukraine war though he concedes that housing remains a big issue for the current coalition.
He himself finally got to play his part when he finally made it to the Cabinet in 2016 when much to his surprise, he was recalled by Enda Kenny who appointed him as Minister for Agriculture, Food and the Marine at what turned out to be a critical time for Ireland as Brexit became a reality.
"I remember getting a phone call from Mark Kennelly (the Taoiseach's Chief of Staff) on May 6th because I was due to do the Darkness into Light Walk in Inchigeelagh that night and he said the Taoiseach wanted to see me and I said, 'What the f**k does he want to see me for?'
"And Kennelly said, 'What do you think he wants to see you for?' So I went over, and I was sitting in the anteroom to the Taoiseach's office and all sorts of conspiracy theories were going through my head including the thought that he was going to tell me that I was being overlooked again.
"He was on the phone to the British Prime Minister, David Cameron for about 20 minutes, which seemed like an eternity- I dared not allow myself hope but he was very magnanimous and asked me would I take on the Dept of Agriculture, Food and the Marine – 'Would I what?'
"I remember I had left my mobile phone in my office, so I borrowed a phone to ring Sinead to tell her and she was bowled over and then I rang my father and I said to him "Dad, I've been appointed Minister and he said, 'Junior Minister for what' and I said "No, I've gone one better than you.
"He was speechless, but he was hugely proud – he would have been in his 90s at the time and when I got home that night, it was hugely emotional – we would be a huggy family anyway, but he gave me a big hug – it was incredible, and I was just so glad that he got to see it."
Asked what he is most proud of in terms of his achievements as Minister for Agriculture, Food and the Marine, Creed is unhesitating in his response – protecting Irish agriculture from the not inconsiderable fallout of Brexit and the loss of significant markets for Irish farm produce.
"It's hard to convey now the shock waves Brexit sent through the entire government but particularly through the Dept of Agriculture because of our exposure to the UK market, it was seismic but within 24 hours of the Brexit vote, we had convened within the department to develop a strategy.
"The government had to move quickly across Europe to convince other EU governments of the importance of ensuring there was no hard border on the island of Ireland and to create an awareness of what Irish interests were and that was the overarching priority for the government.
"I remember one St Patrick's Day trip that I did, I was all around Europe, doing Denmark, Germany and Holland across the three days and I remember meeting senior officials and government ministers and making them aware that No Hard Border was the government's overarching priority.
"From a Dept of Agriculture perspective it was also about the future trade agreement with the UK, our unique exposure to the UK market and the search for new markets outside the EU but at the same time recognising that the rest of EU was probably going to be the most lucrative market for us.
"Seeking to gain market access for products that would be displaced from the UK proved an all-consuming four years' endeavour and while it was done well, it rolls on to this day but there's no gratitude in politics, politics is always about the next challenge, not your last achievement."