Cork houses sell in a flurry of online bidding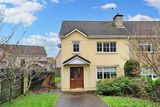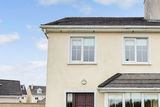 HOUSE hunters in Cork went head-to-head – or keyboard-to-keyboard in an online auction that saw several properties change hands.
Two lots, both three-bedroomed houses, rose €30k and €36k above their original asking prices, highlighting the competitiveness in the market, despite the fact that there was a very limited number of bidders.
A three-bed, three-bath end of terrace house in Cloyne, in excellent condition, sold for €216,000, having been brought to auction at €180,000. Here, four bidders fought it out, pushing the auction well beyond its advertised closing time (time is added on in the case of late bids).
In Mallow, another three-bed, three-bath semi-detached house, again in excellent condition throughout, saw three bidders battle it out, starting at the asking price of €200,000 and pushing it all the way up to €236,000 in one and two thousand Euro bids.
Interestingly, there were no bidders for another three-bed semi, this time in Rathcormac. It is understood that there is a tenant in situ at that house, which has failed to sell in a number of auctions.
Notably, two of the bidders for the house in Cloyne also bid for the Mallow house.
Meanwhile, another late, late bidding flurry saw two bidders push an unusual property in Ballydesmond from the €110k asking price up to €130,000. This was a mid-terrace house of three-beds with an adjoining but unfinished end of terrace house.
In Youghal, a derelict five-bed, mid-terrace house on Strand St sold for €138k, having started at €125k, in a two-bidder duel.
Another failure to sell was an unfinished four-bed detached house in Dromina, Charleville. With great potential, that house needs almost complete finishing inside and it didn't attract any bids despite the asking price of €120,000.
According to the latest report from Daft.ie, the average price of a house in Co Cork was €272,460 in the first quarter of 2023, €323,723 in the city.
In Cork, overall, the median cost of a new home was €359,999.
In Co Cork, the asking price for a 3-bed semi was €192k, up 6% on a year previously.
The online auction of Cork properties was conducted by the BidX1 platform.