Around the Districts: Buttevant, Lismire and Mourneabbey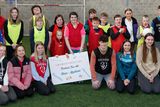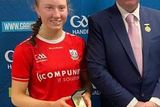 Dorada School of Dance
Weekly classes at this School of Dance have resumed on Saturdays in the Muintir na Tire Hall, Buttevant. Tiny Tots classes commence at 12noon, Intermediate classes commence at 12.30p.m. and Advanced will commence at 1.30p.m. Further details can be had by contacting Theresa on 0872324143.
Club activities
With the Spring and Summer seasons looming, many clubs are arranging activities for their members. Buttevant Soccer Club, has organised, a summer camp for their juvenile members and friends, taking place, in July.
Buttevant G.A.A. club has organised a Cul Camp, commencing on July 3rd. They also are arranging their annual, Batt Thornhill Memorial Tournament for the weekend of June 10th. The clubs' weekly training sessions continue at the local venue.
I.C.A. Guild
Buttevant Guild's Monthly meetings continue to be held on a regular basis, and new members, are always welcome.
Folk Group
Buttevant Folk Group continue their rehearsals in Buttevant Parish Church on Tuesday nights at 7.0Op.m. New members will be welcomed.
Summer Soccer Camp
Buttevant Soccer Club, has arranged their annual Summer Soccer Camp for this year. This year's Camp will take place between the dates of July 17th and July 21st inclusive, and will be held daily with the hours being advertised, in the near future.
There are limited places available, and early booking, is advisable, to secure a place, for your child. All activities, will be supervised, and organised by, experienced coaches, and club officers. There will also club kits and goodies for participating children at the end, of the Camp Activities and a certificate of participation for each member.
A packed lunch will be required for those attending and strict supervision will be maintained. For further details and relevant information, please contact the club office at their Pavillion,at New Street, Buttevant.
Buttevant Running Club
Buttevant Running Club is commencing a new initiative for 2023 for all levels of interested persons, beginners, intermediate, and advanced runners, who may wish to partake in this new venture at their own pace and time.
The club will be meeting and training at Buttevant G.A.A. grounds in a safe and secure environment, every Tuesday and Thursday, evenings, commencing at 7.00p.m. Yearly Athletics Ireland registration fees apply.
All those interested are asked, to register as soon as possible. All Information can be had, by telephoning 087 9881025 or DM, Facebook page, on Instagram pages or by email,@buttevantrc@gmail.com.
Religious news
The 6.30p.m. Saturday Vigil Mass for the month of March will be celebrated in Lisgriffin Church.
Seasonal feasts for Holy Week and Easter - Holy Thursday will be held on April 6th, with Good Friday being held on April 7th. Easter Sunday will be held on April 9th. Pentecost Sunday will be held on May 28th, with Corpus Christi, being held on, June 11th. All information will be posted at the main Church door, prior to these celebrations.
Trocaire donation boxes are available in the Church and parishioners are asked to support this annual yearly collection for those less fortunate, in the war-stricken, and famine-hit areas of third-world countries.
First Holy Communion: Pupils from the two national schools in the parish, have gone through the process of their First Confession, in preparation for this important celebration in their religious lives. Their teachers are also busy, getting the eligible pupils, prepared for this auspicious occassion. Wishing all pupils well, on this first big occassion in their religious lives.
Social dancing
The social dancing classes, which were being held in Buttevant, have been transferred to Liscarroll Community Centre, and will continue on a weekly basis. The classes re-commenced on January 18th, between the hours of 8.00p.m., and 9.30p.m. inclusive. Further information can be had by contacting, Yvonne on 0872448535.
Knitting and Crochet
The Pins and Needles Group have revived their activities and will continue to meet every Wednesday from 7.00p.m. in the club room at Buttevant Soccer Club Pavillion. A warm welcome awaits you if you would like to share your skills, or learn new skills and enjoy a cuppa and a chat to brighten the long and dark winter evenings.
Takewon-Do
Classes in this form of self-development and protection continue to take place in Buttevant Community Council Hall on Tuesday and Thursday evenings. Information can be had by contacting 087 94279763.
Bingo
The weekly bingo session continues, to be held, in the local G.A.A., Hall, on Monday night, commencing at 8p.m. There is a substantial monetary jackpot to be won, as well as other prizes to be played for. The monetary jackpot has passed the €2,800 mark and there is also a "mini-jackpot" of €210 and an in-house lotto of €540 to be won. All and will continue to rise until won by some lucky player.
Local Lotto Draw
The local lotto draw continues to take place weekly on Thursday night in the club's Pavillion, at New Street, Buttevant. The jackpot amount has passed the €3,500 mark, and will continue to rise until won by some lucky punter, who can match the four lucky numbers drawn on draw night. The draw is live-streamed on the club's Facebook page from 7.00p.m. Your support of all club activities is greatly appreciated.
Walking Club
The Buttevant Walking Club continues to meet on Monday and Wednesday evenings at 7.00p.m. The meeting point is at Scoil Mhuire na Trocaire, and is open to all who wish to walk at their own pace. Details can be had by contacting Laura at 086 402609. Hi-vis clothing is necessary.
St Vincent De Paul
The Buttevant conference of St Vincent de Paul has a designated mobile number, where those who may need, help and assistance. All contact will be held in the strictest confidence. All information can be had by contacting 086 0209477 or visit www.svp.ie.
Be Aware
Do keep an eye out for your living alone, infirm, or elderly neighbour.
Sympathy
Sympathy is extended, to those who have suffered a bereavement, or personal loss, recently. Well Wishes
Well Wishes
Well Wishes go to those who are ill, at home. or in hospital, at this time. Hope you all, will be well again soon.
LISMIRE
Rebels' Bounty
The Rebels' Bounty Draw takes place tonight Thursday 30th March in Pairc Ui Chaoimh at 7.00pm. Tickets can still be purchased up to 1.00pm today. There will be three draws tonight to cover January, February and March. The cost for the 12 monthly draws is €100 with 30 cash prizes each month ranging from €100 to €20,000.
The top prize rises to €25,000 in April and August and the December draw has a €100,000 first prize. Draw ticket enquiries can be made through any club officer or through club Draw Coordinator Ollie Kearney on 086 1552854.
Tickets can also be purchased online at www.gaacork.ie/rebelsbounty clicking on Lismire as your club.
Club Membership
Membership is now open at €30 for adults and €50 for family membership. New members welcome.
Masses for Holy Week and Easter
Sunday 2nd April–Palm Sunday–Palms will be Blessed at all Masses–Mass at 11am
Holy Thursday 6th April–Mass at 8pm
Good Friday 7th April–Stations of the Cross at 7.30pm
Easter Sunday 9th April–Mass at 11am
The Community of Lismire would like to wish all our neighbours and friends a very Happy and Holy Easter.
MOURNEABBEY
Clyda Rovers GAA
Lotto - Results 24th March. Jackpot €12,500. Numbers: 14, 16, 21, 24. €20 Theresa O'Sullivan, Ballyhillogue; €20 Kathryn Coakley, Lismore; €20 Joan Walsh, Clashmorgan; €20 Teresa O'Sullivan, Ballyknockin; €20 Willie O'Connor c/o Jerry O'Donoghue.
Upcoming Fixtures - Saturday 1st April @6pm Cavanaghs Of Fermoy Div Three Hurling League Clyda Rovers v Dromina Venue: Clyda Rovers Sunday 2nd April @ 11am Cavanaghs Of Fermoy Div One Hurling League Clyda Rovers v Ballyhooly Venue: Clyda Rovers Please support!
Results - Cork Credit Unions FL Div 2 St Michaels 3-12 Clyda RoversMore 1-8 Cavanaghs Of Fermoy Div Two FL Clyda Rovers 0-4 Deel Rovers 1-7
2023 Rebel Bounty Membership - Last week before this commences To re-join contact any committee member or coordinator Liam Cronin 0860437268. This is a valuable fundraiser for the club with over 500k in prizes and we encourage all our supporters to join.
Mourneabbey Biodiversity group
The Mourneabbey Biodiversity group are happy to announce the arrival of 1000 trees. The trees are a part of a GAA and Coillte initiative to increase biodiversity in our community. We have selected areas in the community grounds for trees.
All we need now are able bodied volunteers!! No prior experience needed. You will need weather proof clothing, boots and a desire to make a real positive action for our community and our planet.
Planting will take place Saturday next April 1st at the community center. If you can help please text me Mary Cronin 0863917818 and I will put you in a planting team. Maireann an crann ach ní mhaireann an lámh do chur. Bígí linn.