Cork Opera House to host Michael Flatley's 'Lord of the Dance'
Special 25th anniversary show will run for seven performances over five days in August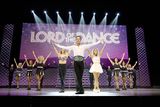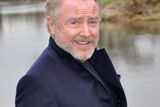 Having played to millions of people at venues across the globe Michael Flatley's stunning tour de force, the spectacular 'Lord of the Dance', is set to come to the stage of the Cork Opera House in August.
The show will run for five-nights at the venue, including two matinee performances, from August 9 -13.
The seeds of 'Lord of the Dance' were sown following the success of the Flatley choreographed 'Riverdance' at the 1994 Eurovision Song contest, which created a new and dramatic storytelling style of Irish music that elevated it beyond the traditional, catching the imaginations of the stunned audience and millions of people watching it on television.
Building on that success, Flatley went on to realise his vision of catapulting Irish dancing into an even higher dimension with 'Lord of the Dance' and expanded versions of the show including 'Feet of Flames' and Celtic Tiger'
Since its première a quarter-of-a century ago, the shows unique combination of high-energy Irish dancing, original music, storytelling and sensuality has broken box office records worldwide on its way to becoming the biggest grossing touring musical in entertainment history.
With its roots based firmly within Irish folklore, Lord of the Dance is a classic tale of good against evil, expressed through the universal language of dance.
Its eponymous hero fights against the dark lord Don Dorcha who seeks to take over Plant Ireland, with a love triangle between the Irish Cailín Saoirse, the Lord of the Dance and Morrighan the temptress weaving its way through the plot.
To mark its 25th anniversary, Flatley has been busy planning a spectacular revamp of show with new staging, costumes and choreography, combined with cutting-edge technology, special effects and dazzling lighting.
Tickets for 'Lord of the Dance' at the Cork Opera House will go on sale from 1pm on Friday, May 26 from www.corkoperahouse.ie.