Ballydesmond and Kiskeam eagerly await Easter and Maurice O'Keeffe Festival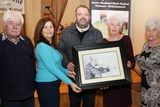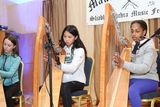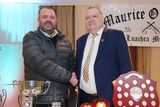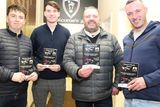 Easter in Kiskeam and Ballydesmond has always been synonymous with the Maurice O'Keeffe Traditional Music Festival and last week's launch concert in Kiskeam Community Centre gave people a taste of what they can look forward to when the 22nd Festival takes place from April 5th - 10th.
The Music Festival will kick off at the Shamrock's in Kiskeam on Thursday night and on Friday there will be a Céilí in Ballydesmond Community Centre. One of the highlights of the weekend for young aspiring Fiddle players will be the competitions in Kiskeam on Saturday.
The Shandrum Céilí Band will take to the stage in Ballydesmond on Sunday night while the Ardnaceol Concert on Sunday 9th is sure to strike a chord with traditional music fans. Throughout the six days, there are numerous workshops, sessions and impromptu music sessions in both Villages.
Well known local musician Pat Fleming is coordinating the Festival this year.
"Covid really impacted live music and festivals all over the world and also of course locally in our own neck of the woods. My hope is that the Maurice O' Keeffe Music Festival will revitalise our Sliabh Luachra traditional music and culture once again.
"We aim to promote all the amazing young talent around our own locality and give musicians and singers a platform to showcase their musical skills," Pat said.
The musical weekend continues to pay tribute to Maurice O'Keeffe who will be remembered as much for his warm heart and engaging personality as for his truly unique musical talent.