Two Irish skiers make last gasp appeal after association unexpectedly decides not to send them to Winter Olympics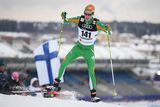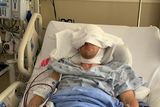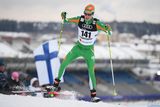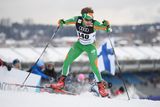 Two top Irish skiers have had their hopes dashed after their sport's governing body unexpectedly decided last minute not to nominate them to go to the Winter Olympics in China next month.
Brian Kennedy and Stephen O'Mara both achieved qualifying criteria for the Beijing Games last year and have since been training for cross country skiing events.
Ireland has a quota of three places for cross-country events, and the decision by the Snowsports Association of Ireland (SAI) not to send them means their places will be forfeited to another country.
The matter is going to an arbitration body today – which is also the deadline for national team lists to be submitted to the International Skiing Federation (FIS) – with forfeited places being reallocated to other countries on January 19 and 20.
It is unclear why the two skiers, both of whom qualified to compete in the Games, have not been nominated to attend by the SAI.
The pair received notification last Monday that they had not been nominated, while a third competitor, Irish-Norwegian Thomas Maloney Westgaard, did have his nomination confirmed.
Mr Kennedy (32), who is from Carlow with an Irish father and an American mother, and Californian-Irish Mr O'Mara (39) both signed Team Ireland agreements with the Olympics Federation of Ireland (OFI) ahead of the 2022 Winter Games and were working on the basis that the SAI would nominate them.
The failure by SAI to nominate the men is understood to have come as a shock to them given they met the qualifying criteria.
They had both been training hard and depending on their own resources – with Mr Kennedy living in a campervan at times as he travelled between ski competitions and working in bars in order to support himself.
Mr O'Mara was set to compete after overcoming a serious triathlon cycling injury following which he suffered a brain bleed in 2019.
Both had already travelled to Austria in expectation of travelling to China.
The next step after nomination would have been for the OFI to select them, and it is understood there is disbelief within the OFI that the men were not nominated, given that they both met the qualifying criteria and there were no other athletes in the running.
Both athletes engaged with the SAI internal appeals process last week, but were unsuccessful in their appeals.
They have now taken their complaint to Sport Dispute Solutions Ireland (SDSI), an independent body set up to keep such disputes out of the courts, with an arbitration hearing set for today, the same day the team list must go to the International Skiing Federation and just a day before their places could be reallocated to another country.
Mr O'Mara recently spoke of his excitement ahead of the Games and how he overcame his brain injury after his accident when a dog ran out in front of his bike.
"I almost died two years ago and now I might get to go to the Olympics – like, I've got a realistic shot of it happening. And that's just amazing, right?" he told US broadcaster NBC.
"Things were going well until apparently, a dog jumped out of a car while I was on the bike. I say 'apparently' because I woke up in a hospital in Reno. People wake up unexpectedly in Reno all the time, but this wasn't one of those types of experiences."
It was only several weeks later that doctors found he had a bleed on his brain and, after he collapsed, needed surgery.
"My last memory that week is going through the metal detectors and really not looking good and an intake nurse in the check-in handing me a vomit bag. And that's the last thing I remember that week until I woke up with 200 staples in my head.
"Almost dying a couple of times gives you some perspective on things, things that matter and you might only get one shot for. And this is certainly my shot at the Olympics. This is the one and that would just really be a dream come true to represent Ireland."
In a statement to the Irish Independent, the SAI said it is currently engaged in an arbitration process before the SDSI.
"SAI does not wish to comment any further on the matter in advance of the arbitration hearing," it said.
This article was updated on January 21, 2022