RTÉ's Bryan Dobson has novel reason for ruling himself out of The Late Late Show job
The News At One Presenter joked he has consulted an astrologist and a crystal ball.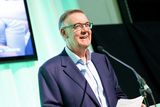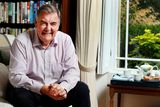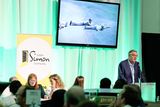 RTÉ's Bryan Dobson has given a novel reason for ruling himself out of the running to host The Late Late Show.
The journalist, who presents the News At One on Radio RTÉ One, joked about being quoted by the bookies at odds for 50/1 for the job while hosting a charity table quiz in Dublin.
He told an audience of journalists and business leaders that like many others from RTÉ his name was being mentioned.
Following Miriam O'Callaghan's public statement ruling herself out, Dobson joked that he had also to do some soul searching on the issue.
He claimed to have consulted not only his family but also "my astrology, a crystal ball, my accountant… and I'm very comfortable making the announcement today that I will not be a candidate to replace Ryan Tubridy".
Amid much laughter and boos, he went on to explain his reasoning, which boiled down to one key factor.
"Primarily because Friday night is bath night," he said.
Dobson (63) is one of RTÉ's best known names and has been a guest on The Late Late Show in the past.
He made the remarks while MCing the Business Journalists Association of Ireland (BJAI) Corporate Challenge at the GPO on Wednesday night. The event raised €37,000 for Dublin Simon.
Claire Byrne remains the frontrunner for The Late Late Show but has yet to give any indication as to whether she is interested.
Other names being mentioned include Brendan O'Connor and Tommy Tiernan.
In her statement earlier this week, Ms O'Callaghan said: "Although the speculation about me being one of the favourites to take over the Late Late Show is very flattering, that won't be happening as I'm not throwing my hat in to the ring to be considered.
She added that what her team at Prime Time is doing "really matters and can actually change lives".
"It's what I love doing most of all as a broadcast journalist, and I'm not prepared to give that up for any show."
Meanwhile, the line-up has been announced for this Friday's installment of The Late Late Show.
Other guests on Friday night's show include Grand Slam Heroes Dan Sheehan, Josh van der Flier and Andrew Porter.
They will join Tubridy following Ireland's victory over rivals England at the Aviva Stadium last weekend.
They'll fill him in on the days of celebrations that followed Saturday's historic victory and why the night before the game was one of the most surreal experiences they've ever had as a team.
Mr Porter will also be supporting Daffodil Day and the great work of the Irish Cancer Society.
DIY expert and author Laura DeBarra is back for The Late Late Big Repair Challenge.
Five passion projects were carefully selected and will be unveiled on the show ahead of their restoration which will be revealed in the coming weeks.
There will also be music from English singer-songwriter Freya Ridings, who will perform her newest single Weekends, and Louth artist David Keenan will sing his viral hit El Paso.