OPW reveal its popular visitor attractions in Ireland last year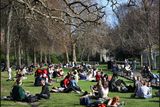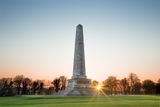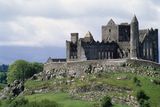 More than 15 million people visited heritage sites across the country last year, according to new figures.
The Office of Public Works (OPW) has revealed that the number of recorded visitors last year exceeded 15 million, an increase of 2.3 million when compared with 2021.
Findings show that St Stephen's Green in Dublin was the top free location with 3,967,597 visitors while Kilkenny Castle was the most popular paid attraction with 1,418,171 visitors.
The major parks such as Phoenix Park and the parklands around Castletown House, Doneraile Court and Kilkenny Castle, have also remained top of the list.
Figures show that 958,921 people visited Castletown House & Parklands in Co Kildare last year, 371,858 paid a visit to Dublin Castle, 2,013,211 visited the Phoenix Park Visitor Centre while 485,000 visited Doneraile Park in Co Cork.
The Irish National War Memorial Gardens in Dublin remained a popular visitor attraction last year as well as Kilmainham Gaol, the National Botanic Gardens, Iveagh Gardens, and Trim Castle in Co Meath.
Other individual regional sites have also seen an increase in their visitor numbers including Cahir Castle, the Glebe House and Gallery in Co Donegal, Pearse Cottage, and the refurbished Blasket Visitor Centre in Co Kerry.
The Rock of Cashel recorded a visitor increase of over 200pc in the previous 12 months with 278,803 visitors at the Tipperary site.
Minister of State with responsibility for the OPW, Patrick O'Donovan, said these figures indicate that there has been increased tourism and visitor activity.
"It is wonderful to see that these sites are doing so well, both the paid attractions, which reflects very well on Ireland's tourism performance, as well as the sites, parks and gardens which the public can access for free year-round," he said.
"Every heritage site contributes to the local sense of place, the local economy and is a precious and unique place to discover for visitors of all ages and interests."
The OPW manages and maintains 780 heritage sites across the country.