Homeless figures drop slightly to 11,742, but charities warn figures will rise again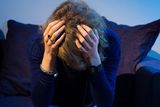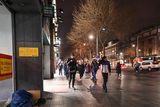 Latest figures from the Department of Housing show 11,742 people accessed emergency homeless accommodation last month.
The data compiled by the department for February show that 8,369 adults and 3,373 children were recorded as homeless.
This represents a slight decrease, of 12 people, on the 11,754 people recorded as being homeless in January. Last month's figure was the highest ever recorded.
With the slight drop, February was the first time in 14 months that a fall in homelessness was recorded.
The monthly figures do not include rough sleepers, people in refuges, or people who are sleeping on couches.
Of the 11,742 people who accessed emergency homeless accommodation last month, 1,599 were families, 5,736 were single adults – which is a record high number of single adults in homelessness –  and 1,457 were young people aged 18-24.
It comes as the ban on evictions has officially lifted from today, meaning deferred tenancy terminations will take effect over a staggered period from April 1 to June 18.
David Carroll, chief executive of homeless charity Depaul, said it is "heart-breaking" that the number of people accessing temporary accommodation "remains high".
"We know that these figures published today do not reflect the scale of homelessness expected in the next few weeks and months as the eviction ban lifts," he said.
Mr Carroll said Depaul is "very anxious" about the potential that people with complex vulnerabilities could end up in homelessness and argued that HSE will play a "crucial" role in monitoring "trends in physical and mental health and to support these vulnerable individuals".
"Many vulnerable groups in the community have, at present, the back up of wrap-around health supports and we need to clarify how this will transfer to homeless services or temporary accommodation if they are at risk of eviction.
"What we are seeing now is a cohort of people who have never been homeless before. It will be essential that the HSE can facilitate the transfer of home health packages for vulnerable individuals and clarify the role of public health nurses and other health professionals in the coming weeks.
"National figures show that 30pc of individuals who are homeless are 45 or over, and through our community-based service we are identifying insecurity and anxiety within this age group. People are already under pressure and in a state of anxiety because of the eviction ban which will have inevitable health consequences."
Simon Communities of Ireland executive director Wayne Stanley said the reduction of 12 people in the figures is small but "incredibly welcome".
Mr Stanley argued the reduction proves that the moratorium was "doing its work", especially for families and young people.
"Unfortunately, it's ending today – but had it continued and the State taken action to step up initiatives to prevent and address homelessness, there was the potential to make some real and sustained progress," said Mr Stanley.
"We all know that the building of more social and affordable homes is the answer to the homelessness crisis. However, the figures today show that if the Government take actions to manage the crisis, we can make the journey to addressing it much less traumatic for those at risk of or experiencing homelessness.
"While we hope that the figures today might give Government reason to review the decision to lift the moratorium, at a minimum, it must act at as an impetus for further action."
Focus Ireland has called the lifting of the eviction ban a "heartless" decision that is already causing "widespread fear".
The charity's head of communications Roughan Mac Namara said: "Nothing has changed since the eviction ban was introduced since November and lifting it will do nothing to allay fears for landlords as they are selling up in vast numbers because of high taxation and market uncertainty.
"We expect to see more terminations from landlords who have been unsettled by the Government's stop-start approach to this issue," said Mr McNamara.
"The Government believes these measures – such as the tenant-in-situ – could potentially offset the expected wave of evictions.
"We welcome any positive actions to prevent homelessness, however, many of these plans are clearly not fully thought through, not fully ready and even Local Authorities have already said they will take months to complete.
"The breathing space provided by the moratorium has not been used properly."