Dolores O'Riordan post-mortem results now due for release tomorrow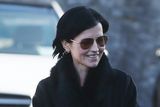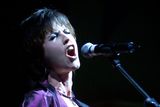 The post-mortem results from the death of Cranberries' singer Dolores O'Riordan are now due for release tomorrow, the coroner has confirmed.
The results were initially expected for release today.
The inquest into the death of the 46-year-old is expected to open on Friday.
London police yesterday confirmed that they are not treating the death of the world-renowned rock star as suspicious.
The coroner for Westminster is now leading the investigation into the sudden death of the mum-of-three at the Hilton Hotel on Park Lane on Monday.
As part of the post-mortem, toxicology tests will be conducted.
Yesterday, Dolores's friend and music producer Dan Waite - one of the last people to hear from her before she died - said that she left a voice message on his phone, just hours before she was found dead.
Mr Waite, who was to attend a recording session with her in London, said: "Dolores left me a voice message just after midnight stating how much she loved [rock band] Bad Wolves's version of 'Zombie', she was looking forward to seeing me in the studio and recording vocals. She sounded full of life, joking and excited to see me and my wife this week."
While funeral arrangements have yet to be finalised, the mother of three is expected to be brought back to Ireland to be buried in her native Limerick.
Discovery
Police were called to the Hilton just after 9am on Monday after her body was discovered. She was pronounced dead at the scene.
Dolores had travelled to London to take part in a recording session with Bad Wolves to record a cover of The Cranberries' hit 'Zombie' yesterday.
She had been enjoying life with her musician boyfriend of two years, Ole Koretsky, before her sudden death.
Just days ago, Ole shared a photograph of the loved-up couple celebrating New Year's Eve on social media with the caption: "NYE: take away, TV, pajamas." The two, along with former Smiths bassist Andy Rourke, formed the band D.A.R.K.
Dolores and Ole are understood to have started their relationship in 2015.
In a statement on Facebook, Bad Wolves singer Tommy Vext said they were shocked at her death and "heartbroken" the collaboration could not now go ahead.
'Zombie' was written by Dolores in memory of 12-year-old Tim Parry and three-year-old Jonathan Ball who were killed in the IRA's bombing of Warrington in 1993. Colin Parry, father of Tim, paid tribute to the singer and her "bravery" and "compassion" in writing the song. Speaking to the Irish Independent, he said: "The very fact she recorded a song in sympathy and in remembrance for the boys was terrific.
"I know how hard it can be for someone in Ireland to take a stand like that so I admire her for her bravery, honesty and compassion."
Limerick remembered Dolores as a book of condolences opened in her honour and hundreds queued at Limerick Council buildings to pay tribute to the world-famous singer who had never forgotten her roots.
Michael O'Dwyer, who knows the O'Riordan family and had worked with Dolores, said he had spoken with her two brothers and the family was "just shattered".
"Dolores was such an icon but she was really just such a lovely person," he said.
Aedin Ní Bhriain, principal of Dolores's old school Laurel Hill Coláiste, paid tribute to a much-loved former pupil: "She was heavily involved in music throughout her years in the school and even when she decided to marry she invited the school choir to sing at the wedding."