Accommodation crisis: Summer festivals badly hit by hotel-room shortage
Organisers say hotel costs are 'exorbitant' – but even if the money was available, the capacity isn't there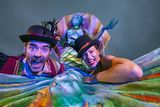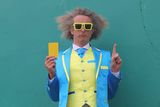 Festival organisers fear events this summer are going to be badly hit by the accommodation crisis, with many struggling to find affordable beds for artists.
Capacity is proving a significant issue, with some festivals still looking to source accommodation for around a third of performers. Small festivals popular with international visitors fear attendances will also be affected if tourists cannot find places to stay.
Organisers told Independent.ie that their accommodation costs have gone way over budget, with money which was due to be allocated to the shows instead being spent on hotel rooms.
Con Horgan, founder of the National Circus Festival of Ireland, due to be held in Tralee in November, said the issue may be a "make-or-break" problem for a lot of events.
"We're coming to the point where we fear we won't be able to put on our festival because we can't get accommodation," he said.
"It's a two-pronged issue: the costs at the moment for hotels are exorbitant, but even if you had the money to pay, the capacity isn't there.
"We have artists coming from different parts of Ireland and the world, and we can't find places to sleep.
"I've heard the hoteliers defend increasing prices due to the cost of living, but I don't think that stands up. I think they're taking advantage of people and it's unacceptable.
"What it means, essentially, is that to pay these exorbitant rates, we have to take that money out of the programme we offer to the public. With insurance rates as well, there won't be much left to offer if this continues."
In Co Waterford, Spraoi International Street Arts Festival, which has been running for over 30 years, is still seeking accommodation for dozens of artists.
"It's near impossible to source short-term accommodation, and Waterford doesn't have a lot," said general manager Niamh Colbert.
"It's taking place on the August bank holiday weekend, and a lot of hotels are already full. We have 150-plus artists with us for the weekend, so that is a lot of accommodation. We have had to apply to hotel waiting lists as a lot of self-catering is booked up."
An online query found just three hotels with accommodation in Waterford city for the weekend, with the cheapest priced at €200 per night.
Ms Colbert described the situation as "concerning", but added that perspective was needed, given many places are currently accommodating those fleeing war-torn countries.
"We have a very good relationship with our local third-level institution, they are great. When their students are away for the summer, they let student apartments short-term, but they have other legitimate commitments this year. They are providing crucial temporary accommodation and there is a huge demand for their services.
"It's a really difficult situation, and you're trying to put it into perspective. We are talking about people who have found themselves in very difficult circumstances. At the end of the day, Spraoi is an arts festival, and we have to keep perspective. There are people who need this accommodation a lot more than we do."
Fáilte Ireland has warned the Government that the situation is facilitating pricing practices that put the country's "long-term reputation at risk", with constraints on accommodation estimated to cost the non-accommodation tourism sector over €1.1bn in lost revenues this year.
In the capital, organisers have concerns around domestic and international audiences being able to attend.
David Francis Moore, director of the Dublin Fringe Festival, said they are "lucky" to work with long-standing accommodation providers.
While they have sourced a lot of accommodation for international acts, there are concerns about how the cost will affect production budgets.
"The lack of supply is concerning, but we always recognise and stand in solidarity with those affected by the crisis"
"The big concern is international audiences and the bigger picture with tourism," he said.
'That's on our radar. Those international audiences travelling to Ireland, if they can't get accommodation, that is a concern to us. People might also want to come up for a night from other parts of Ireland, and accommodation may create a barrier.
"The lack of supply is concerning, but we always recognise and stand in solidarity with those affected by the crisis."
Cork events are meeting similar barriers when it comes to accommodation costs.
Cormac Mohally, director of Pitch'd Circus Arts Festival, said the accommodation budget is now 25pc over what it was originally supposed to be.
Rachel Holstead, the Arts Facilitator at Ealaín na Gaeltachta, which promotes arts in the Gaeltacht, said it funds between 20 and 25 festivals, many of which are in "high profile" tourist areas.
"They're experiencing significant difficulties accessing accommodation for their guest artists as well as for attendees, either Irish or international. And when they can access accommodation, it's significantly more expensive," she said.
Currently, 37,500 refugees are being accommodated in hotels and guesthouses, and only 2,500 beds have come back to the market since the start of the year.
The figures are contained in a briefing paper which was presented to ministers recently.