Utah: How to ski the greatest snow on earth (and that's a registered trademark)
Beautiful Utah is home to some of America's finest ski resorts. Naomi Richardson hits the piste in four of the best - and in her downtime sets off in the footsteps of Butch Cassidy and the Sundance Kid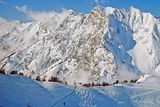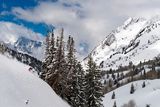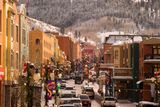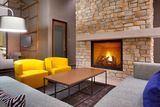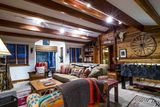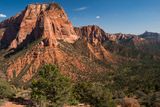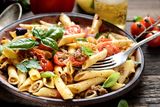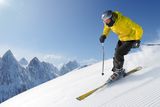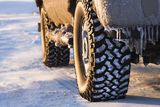 Skiing - it's like riding a bicycle. You never forget, right?
I'm about to put that theory to the test. It's been 12 years since I've headed downslope and this is my first time skiing in the States. Utah does seem like a long way to go to test a theory, not to mention being a bit pricey, but this is, reputedly, the 'Greatest Snow on Earth'. So confident are the skiers and snowboarders of this western US state, that's a registered trademark.
I'm taking in four ski resorts near Salt Lake City as part of my visit and I've watched a few YouTube videos to remind myself of the basics. This is going to be fine.
I don my rental skis on day one at former Winter Olympics host Park City in anticipation. I promise myself I'll take it easy, acclimatise slowly and find my ski legs as I ascend via Payday, a fast ski lift that brings me to a blue slope of the same name.
Easy, right?
I've established that the slopes are graded into green, blue and black, but I soon discover the blues are sometimes more like the reds at European resorts. After a couple of hours' gliding over the fresh powder, which is being renewed by the continuous snowfall as I ski, my legs begin to feel the burn. I'm ready to put my feet up.
Returning to nearby Hyatt Place, in Park City, I decide a dip in the hotel's outdoor hot tub is just the thing for jelly-like muscles. Making my way through the snow-lined path in my flip-flops, I hurry in. The water envelops me and any ski-leg burn disappears quickly.
My next venture, Deer Park is just on the other side of the mountain and is a skier's utopia. If you always feel a little disgruntled by snowboarders scraping all the (ample) powder off the piste, then this is your spot. No snowboarders allowed!
I get my pass courtesy of my charming guide for the morning, Marilyn Stinson, and we head uphill, alighting at 8,100ft. She explains that each ski run is named after the mines on the mountain where, in a previous incarnation, miners, many of them Irish, flocked to the area for work. The silver mines wound down in the 1940s but workers were quickly replaced by the 'white gold' lovers each ski season, followed by the annual Sundance Film Festival crowds from 1978, thus reviving Park City.
Park City itself is a pleasant mixture of shops and restaurants, with chain stores kept firmly at arm's length. Wandering along the Historic Main Street, I spot a Banksy: there are several dotted around the town, although I only manage to find this one.
On day three it's the turn of Robert Redford's Sundance Mountain Resort, about a 45-minute drive from Park City. Turning off the highway, I make my way slowly along the narrow roads that hug the canyon floor before I find myself at the resort, which is made up of wooden chalets. Words like 'quaint', 'rustic' and 'charming' spring to mind. Although there's nothing quaint about the skiing.
Queues for ski lifts are short and runs are steep but there's plenty for beginners to enjoy too. The lifts take you 8,250ft high for spectacular views of the surrounding Wasatch mountains.
Back at base, I tuck into lunch at the Foundry Grill before visiting the resort's art studio. There you can try your hand at painting, pottery or jewellery making. With some help, I make a tiger's-eye ring. The process is engrossing and so impressed am I by my own efforts, I wear it to dinner later at the Owl Bar. Taking centre stage here is the restored 1890s Rosewood Bar (which was moved from Wyoming to Sundance). It was once frequented by Butch Cassidy's Hole in the Wall gang but there's no sign of the Sundance Kid - even if he reportedly takes a hands-on approach at the resort.
My next almost-brush with Redford follows a five-hour trip to Springdale and Zion National Park the following day. It's like driving into a movie set. I've reached Grafton Ghost Town, where scenes from Butch Cassidy and the Sundance Kid were filmed. Grafton is where Butch and Etta try out bikes after Butch and Sundance hide out following yet another bank raid. I can't help but hum Raindrops Keep Falling On My Head.
There's not much left here, and yet it's strangely atmospheric. Just two of the main buildings still stand in the ghost town today, which was abandoned due to frequent flooding by 1866. The only residents now are the lizards and the tumbleweed, their presence undisturbed by curious tourists.
As it turns out, those floods are not limited to the 19th century either. My plan to hike the Narrows, part of Zion Canyon in nearby Zion National Park, has to be abandoned due to rain and flash flooding. However, the main road into the park is still accessible by car and bike.
I switch four wheels for two, and the subtle incline soon leaves me out of breath but I make frequent stops to take pictures. Instagram Nirvana… There are photo opportunities around every corner and as the sun makes a welcome return, its light picks out the colours of the Navajo sandstone and makes for stunning displays at Weeping Rock - which lives up to its name - and the Temple of Sinawava. The glistening Pulpit outcrop is worth the pedal, I decide.
Back in Springdale, the local town which serves the park, I meet Brendyce Budd of Zion Jeep Tours (zionjeeptours.com). She takes me to the western side of Zion Park. Not too many tourists make their way here, she explains, although they wouldn't be disappointed if they did. There are spectacular views of the canyon and Smith Mesa, and the sunset is particularly beautiful, turning those sandstone reds to pink against fading blue skies.
The following morning, it's back on Highway 15, heading north to Salt Lake City. It's time to swap wheels for skis again. My host, Jessica Chindgren, meets me at the Market Street Oyster Bar and, after feasting on fish, we plan our ski trip to Alta in the morning.
Alta by name and Alta by nature - it's 10,500ft high… dizzying heights. In fact, so much so, I feel a little disoriented as I begin my descent, suddenly unsure of myself and my surroundings in the falling snow and wind, and have to go more slowly than I'd like.
I'm grateful to the soft powder for cushioning my frequents falls. Jessica has warned me about altitude sickness and patiently waits while I regain full control of my senses. Fortunately, that doesn't take long.
Alta is not for the faint of heart, height-wise, or beginners either. Again, snowboarders are on the banned list but there are plenty of thrills for skiers. It's exhilarating and terrifying in equal measure. When I look back up the slope again after calling it a day, I privately clap myself on the back for my achievement.
Back at Salt Lake City's Grand America Hotel I order a drink to toast 'the greatest snow on earth'.
I hope to come back some day. To paraphrase Redford, it is a dream being carefully nurtured.
Get there
Naomi travelled as a guest of Aer Lingus, Alaskan Airlines, Hertz car rental and the Utah Office of Tourism (see visitutah.com/uk). Car hire in Utah with hertz.ie starts from £200 for a week (see hertz.com/usaroadtripplanner).
Platinum Travel is offering packages in January 2020 for two adults and two children (under 12 years) that include return flights from Dublin, fully inclusive SUV car rental for eight days, seven nights at four-star Silverado Lodge, Park City Ski Resort one-bedroom loft self-catering from €1,595 per person. Call (01) 853 5000 or email info@platinumtravel.ie or see platinumtravel.ie.
Note: Ski lessons and hire are not included.
Take three: travel tips
On four wheels
Hire an AWD with snow tyres. The satnav may not always bring you onto fully ploughed roads and main routes. Heed roadside avalanche advisories and flood alerts too.
Extra lift
Ikon and Epic passes are worth the investment if you're planning a longer trip and they cover several of the big ski resorts across the US.
See ikonpass.com; epicpass.com
Head for heights
Be mindful of the altitude. Heading straight for the top of a peak like Alta on day one could be a recipe for disaster so acclimatise slowly: start off mid-mountain for a day or two.
Where to stay
For easy access, try Hyatt Place, Park City (hyatt.com). Alternatively, you could push the boat out at the Grand America Hotel in Salt Lake City (grandamerica.com) or treat yourself at Sundance Mountain Resort (sundanceresort.com).
Eat & drink
Good Karma in Park City (goodkarmarestaurants.com) offers green curry martinis as a pre-dinner apéritif. Sounds a little unusual but it really hit the spot after a day on the slopes. If you prefer classic Italian, try Ghidotti's (ghidottis.com). Plenty of gluten-free choices too!
Read more: