The New York Bucket List: 25 things to do in the Big Apple before you die!
American beauty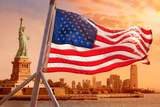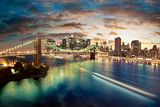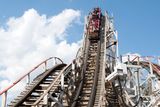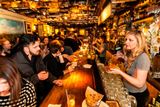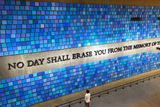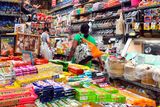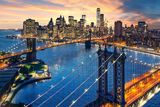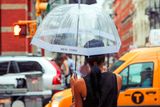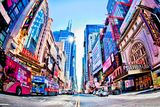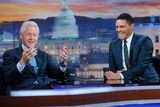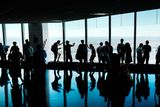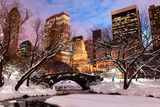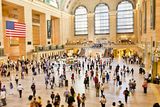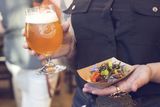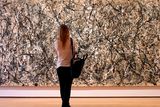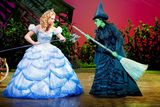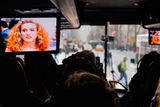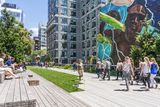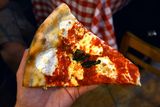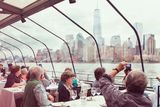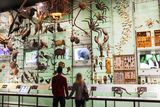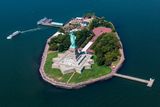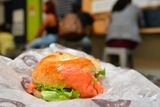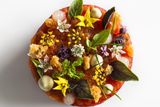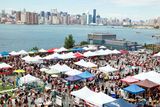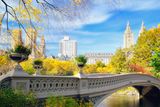 Pól Ó Conghaile & Vicki Notaro
New York is like a drug. You land, boggle-eyed after the long-haul flight. You promise yourself a nap. Then you see the skyline.
You see the yellow cabs. The possibilities. The adrenaline goes whoompf. You ditch the nap, dump the cases and hit the sidewalk.
Your eyes widen. You crane your neck. You revel in the sheer diversity of faces on the subway. You smile at the fashionistas, gawp at the 'scrapers, delight in the food and thrive on the energy. You've seen it before but each visit still feels like the first time. It's like you're in a movie. You feel 10 years younger, and you love it.
Of course, it won't last. The Big Apple gives and it takes away. There'll be slumps and grumps when you get home. But let's not talk about that.
Let's live in the moment - the only way to do New York. Let's talk about the shows, the food, the art and the neighbourhoods. Let's seize the fact that it's is easier than ever to get to. That Irish visitors can now fly direct with United, Aer Lingus, Delta and Norwegian to JFK, Newark or Stewart International.
Yep, New York is a drug, all right. And we're addicted.
1. Walk the Brooklyn Bridge
There isn't a 'wow' moment to match it. You start downtown, gradually rising over the traffic onto a wooden walkway. You pass through a web of suspension cables. You look back to see the Freedom Tower soaring over the world's most iconic skyline. You pause to read panels on the groundbreaking construction, first opened in 1883. You descend into Brooklyn and grab a slice of pizza, before turning around to do it all again. The 1.6km crossing takes about an hour with stops. Do it at sunset for the city lights (and mind those bikes). - PÓC
Details: Walk from Brooklyn Bridge/City Hall subway station, or see freetoursbyfoot.com
While you're at it: Like pizza? A Slice of Brooklyn Bus Tours (asliceofbrooklyntours.com; $80/€67pp) stops at Grimaldi's and L&B Spumoni Gardens.
More:
2. Visit the 9/11 Memorial and Museum
A must-see in Manhattan - not only for the emotional punch it packs, but the sheer scope of the memorial dedicated to those who lost their lives on September 11, 2001. The memorial is the outdoors part and is free to walk around, but the museum is what will get you in the gut, taking you through the fateful day with heart-breaking artefacts and displays. - VN
Details: 911memorial.org; $24/€20 (museum)
While you're at it: Visit the One World Observatory (oneworldobservatory.com; from $34/€29) for stunning views over Manhattan from the Freedom Tower.
More:
3. Drink at the Dead Rabbit
What exactly is a 'grocery and grog'? You'll know when you find it. Run by Jack McGarry and Sean Muldoon in the Financial District, this is a modern Irish bar that puts all others in the ha'penny place, combining nods to old country pubs, American dives and cocktail dens with both arched eyebrows and heartfelt enthusiasm. It may sound like Gangs of New York, but you'll soon see why it topped the World's 50 Best Bars list. Its Irish coffee is an absolute must in Manhattan. - PÓC
Details: 30 Water Street; deadrabbitnyc.com
If you like that, try: McSorley's (mcsorleysoldalehouse.nyc), the White Horse Tavern (whitehorsetavern1880.com) or PJ Clarke's (pjclarkes.com) for 19th-century bars with flawless street cred (and sawdust).
4. Shop till you drop in SoHo
Downtown Manhattan houses mini versions of all your favourite Midtown spots, only less hectic. Think Bloomingdale's, Steve Madden, J.Crew and all the best international brands, plus a slew of delightful independent boutiques in neighbouring Nolita. - VN
Details: Try Opening Ceremony (35 Howard Street; openingceremony.com), What Goes Around Comes Around (351 West Broadway; whatgoesaroundnyc.com) and the MoMA Design Store (81 Spring Street; store.moma.org) for starters.
While you're at it: Refuel at Egg Shop (eggshopnyc.com), a delightful little spot serving creative egg dishes all day. Psst - get the fried chicken side.
More:
5. Ride the Coney Island Cyclone
Fred Trump, father of the US president, tried to raze amusement parks at Coney Island for apartment developments. Largely, he failed. This seafront strip, an hour by subway from Manhattan, has gone from 20th-century 'Playground of the World' to "alcoholic grandfather of Disneyland", as one tour guide put it, to nostalgic paradise… and the wooden Cyclone rollercoaster has stayed standing through it all. Hold on tight, and feel your bones shake. - PÓC
Details: lunaparknyc.com; $10/€8.50 or all-day wristbands from $69/€58.
While you're at it: Right next door to Coney Island, Brighton Beach is home to Brooklyn's storied Russian community.
6. Hit the High Line
This converted railway track along 10th Avenue is now a beautiful, modern high-rise park with gorgeous views of the streets 30 feet below. Get on around 27th Street and walk south until you reach the Meatpacking District. - VN
Details: thehighline.org
While you're at it: When you get off, mosey east (past the instantly familiar Friends apartment exterior at 90 Bedford Street) to Washington Square Park with its famous arch.
7. Stock up at Economy Candy
Got a sweet tooth? Hit up Economy Candy, a family-run operation that began life as an East Village cart. It's small but perfectly formed, packed to the rafters with all kinds of jellies, nuts, gum, chocolate, American classics and novelty items (dig the Tabasco jelly beans). The best candy store in NYC, hands down. - PÓC
Details: 108 Rivington Street; economycandy.com
If you like that, try: Also in the East Village, The Strand book store is home to 18 miles of new, used and hard-to-find books (strandbooks.com).
More:
8. Stay for Christmas
There's nowhere quite like NYC at Christmas time, from shopping at Macy's on 34th Street to the famous Rockefeller Center tree and ice-skating beneath the 'scrapers in Central Park. This is the best time of year to catch a show, poke your nose up against the window displays, and if you stay to New Year's, join the throngs in Times Square. Our advice? If you're in the crowds, keep bathroom breaks to a minimum. - VN
While you're at it: It's worth sticking around for the January sales, which start right after Christmas. The weather's cold, but the prices are hot.
9. Take a Sex and the City Tour
You can't turn a corner in NYC without finding a movie location - from Marilyn Monroe's favourite subway grate at Lexington and 52nd to the Ghostbusters firehouse in Tribeca (14 North Moore and Varick). SATC locations are peppered all over, and this 3.5-hour bus tour takes you around some of Carrie Bradshaw and co's favourite haunts, from an adult boutique to the altogether more wholesome Magnolia Bakery. - VN
Details: From $49/€41; onlocationtours.com
If you like that, try: Sopranos fans will enjoy a bus ride to New Jersey to visit the real life Bada Bing and the restaurant booth from the series' final scene.
10. Eat pizza at Grimaldi's
What's the best pizza in New York? The trick is to forget the answer and keep asking the question… trying as many contenders as possible. Grimaldi's is a heavyweight, located under the Brooklyn Bridge and cooking thin, Neapolitan-style classics in an astoundingly hot coal-fired oven. They make their own mozzarella, refuse to do slices and… well, the lines outside tell the story. - PÓC
Details: Front Street; grimaldis-pizza.com
If you like that, try: Katz's Deli (katzsdelicatessen.com), the Lower East Side deli Meg Ryan owned in When Harry Met Sally. Share one hot pastrami sandwich between two - they don't kid around with portion sizes.
More:
11. Go lobby surfing
Everyone knows the iconic skyline, but you'll be amazed at the architectural treasures that await in New York's lobbies and interiors.... and how many are accessible to the public. Think of Grand Central Station's ceiling constellations (pictured), the Chrysler Building's mural depicting the golden age of motoring, or the lobby of Renzo Piano's New York Times Tower. - PÓC
If you like that, try: A guided tour of the Woolworth Building (woolworthtours.com; from $20/€17).
12. Stay too late at the Brooklyn Brewery
A very hip and kitsch night spot with bowling lanes, a restaurant run by the Blue Ribbon group, local beer on tap and often live music. What else would you need for a night out? Get the L from Manhattan. - VN
Details: brooklynbrewery.com
While you're at it: Pop into the brewery next door to sample 10 types of craft and seasonal beer (from $5/€4; bring ID). You can do a tour or just have a pint.
13. Take a selfie in Times Square
New Yorkers wouldn't be caught dead doing this but, hey, you gotta do what you gotta do. Even after seeing it in a gazillion movies, the neon jungle of Times Square still packs a punch. Stand in the middle, snap the selfie, share it, and move on to one of the shows or exhibitions on its fringes. National Geographic Encounter: Ocean Odyssey is a high-tech new arrival - an immersive walk-though experience that fits perfectly with the square's surreality. - PÓC
Details: From $39.50/€33; natgeoencounter.com
If you like that, try: Scoot up the Empire State Building (from $34/€27; esbnyc.com) for bird's eye views of the skyline. Go early (or late), and on a clear day.
14. Mouthwatering modern art at MoMA
Even those with little interest in art - let alone modern art - will find something to be awed by here. Spend an afternoon taking in the works of Matisse, Monet and Jackson Pollock. Adult tickets cost $25/€21 (kids under 16 go free), but here's a hack - from 4-8pm on Fridays, admission is free. Just line up early. - VN
Details: moma.org
While you're at it: Classicists (and fashionistas) will love the Met in Central Park (metmuseum.org).
15. Lights, camera... Go to a live TV show taping
"Live, from New York… it's Saturday night!" You've watched the shows, now see them in the flesh. Live tapings are free, though you need to book well in advance. Saturday Night Live tickets are by lottery, but you can book ahead for The Daily Show with Trevor Noah (Comedy Central, 733 11th Avenue), The Tonight Show with Jimmy Fallon (NBC, 30 Rockefeller Plaza) and The Late Show with Stephen Colbert (CBS, 1697 Broadway) for starters. - PÓC
Details: nycgo.com/tv-show-tapings
If you like that, try: Join the crowd at ABC's Today Show, which broadcasts every morning from the Rockefeller Center (visit.today.com). The NBC Studio Tour ($33; thetouratnbcstudios.com), in the same building, takes in sets from Saturday Night Live.
16. Stay at Fitzpatrick's
For over a quarter of a century, Fitzpatrick Manhattan has been a beacon for Irish visitors to the Big Apple. There's an in-your-face portrait of Michael D. Higgins in the lobby, a tricolour billowing outside, and celeb guests range from Liam Neeson to Ryan Tubridy. Don't mistake it for a corny old Oirish outpost, however. Run by John Fitzpatrick, one of NYC's best-known hoteliers, the property squeezes into a small footprint, but its bar, lounge and 91 rooms exude a classy, executive confidence. Central Park and Midtown are a short stroll away, as is PJ Clarke's bar. - PÓC
Details: 687 Lexington Avenue; rooms from $219/€184 plus tax; fitzpatrickhotels.com
If you like that, try: Do as the Aer Lingus cabin crew do, and stay at Fitzpatrick Grand Central, the 155-bedroom edition opposite Grand Central Station on East 44th.
More:
17. Buy a bagel in NoLita
What says 'Gotham' like a brilliant bagel? Nothing, that's what. The hip little Black Seed Bagels offers simple, traditional bagels filled with the most delicious smoked salmon (lox) or smoked meats and divine cream cheese. Eat in or take out, the coffee's great and NoLIta's Elizabeth Street is so pretty. - VN
Details: blackseedbagels.com
While you're at it: Scoff another bagel masterpiece at Davidovich Bakery (above) in the East Village on Essex Street (davidovichnyc.com).
18. See Wicked on Broadway
Broadway is a quintessential NYC experience, and Wicked is the quintessential Broadway show. The Gershwin Theatre is impressive (unlike many on Broadway), and the musical story of the green witch from The Wizard of Oz is simply astounding… almost 15 years after its debut. - VN
Details: wickedthemusical.com
While you're at it: Looking for cheap Broadway tickets? Wait in line at the TKTS booth at 47th and Broadway (tdf.org). It offers around 50pc off same- day shows.
More:
19. Spend a night at the museum
Ever since watching Night at the Museum with my kids, this venerable old institution - the American Museum of Natural History - has taken on a magical aura for me... although don't even pretend you'll see more than a fraction of the 30 million specimens that it has stashed away over four city blocks. The big hits are the mummies, the Hall of Ocean Life, the Hayden Planetarium and, of course, the dinosaurs - including a near-complete T. rex skeleton. Best of all, perhaps, the museum does actual sleepovers - with activities culminating in a night under the 94-foot blue whale. - PÓC
Details: $23/$13. Sleepovers cost $145/€122pp - space is limited, so call ahead on +1 212 769 5200 for dates and details; amnh.org
If you like that, try: Step on board an actual aircraft carrier at the Intrepid Sea, Air and Space Museum ($33/€28; intrepidmuseum.org).
20. Take a Bateaux New York Dinner Cruise
This is a step back in time, a jazzy feast for the senses aboard a luxury boat that cruises both the Hudson and East Rivers. The highlight is a close visit to Lady Liberty at the end, delivering the best pictures I've got of her. - VN
Details: Three-hour dinner cruise from $145/€122pp; bateauxnewyork.com
While you're at it: The Staten Island Ferry (siferry.com) from Lower Manhattan is free, and takes you right past the Statue of Liberty.
More:
21. Splash out on one amazing meal
New York does some of the best casual food on earth (we haven't even talked about pretzels, hot dogs or ice-cream… mmm). But it's also got three of the World's 50 Best Restaurants (Eleven Madison Park, above, Le Bernardin and Cosme) and some of the most cutting-edge dining on the planet. Save up, book ahead, and splash on a foodie experience for the ages. On Twitter, our readers' recommendations included farm-to-table kings Gramercy Tavern, seasonal British and Italian at The Spotted Pig and Southwestern fare at Agave. - PÓC
Details: elevenmadisonpark.com; le-bernardin.com; cosmenyc.com; gramercytavern.com; thespottedpig.com; agaveny.com
If you like that, try: The twice-yearly New York Restaurant Week sees surprising set menu deals from $29/€24 (nycgo.com/restaurant-week).
More:
22. Take a Central Park carriage ride
Yes, it's a cliché. But it's still a must-do. A tour of the city's largest and most well-known park by horse and carriage is the best way to take in its sights, including the pond, carousel and famous fountains. - VN
Details: Prices start from $78/€66 per carriage; see nychorsecarriagerides.com
While you're at it: Visiting Brooklyn? Stop by the 585-acre Prospect Park (prospectpark.org) - it's got ice-skating in winter too.
23. Escape to Ellis Island
Twelve million immigrants entered the United States through the golden door at Ellis Island, a historic complex now housing the National Museum of Immigration. Today, their descendants - including those of Annie Moore, who sailed from Cobh to become the first official arrival on January 1, 1892 - account for some 100 million Americans today. Pause for thought? Boats leave Manhattan from Battery Park. - PÓC
Details: Entry to Ellis Island is free (although the ferries are charged); libertyellisfoundation.org; nps.gov
If you like that, try: A guided tour of a restored tenement, or the Lower East Side, with the Tenement Museum - for an authentic taste of the American Immigrant Experience (from $25/€21; tenement.org).
24. Scoff street food at Smorgasburg
The New York Times called it "the Woodstock of eating", and this Brooklyn market is a must for foodies - with 100 stalls full of delicious, unusual fare (do not miss Ramen Burger). A spin-off of the Brooklyn Flea, its locations switch from Williamsburg (Saturdays) to Prospect Park (Sundays), and it runs from April through October. Check out Smorg Square, another spin-off recently opened at Varick Street and Canal Street in Manhattan. Yum. - VN
Details: smorgasburg.com; ramenburger.com
If you like that, try: Check out the farmers' market at Manhattan's Union Square for fresh food and unusual flowers (grownyc.org).
25. Bring your comfiest walking shoes
Getting to grips with the subway is the first thing you should do in New York - Manhattan alone is far bigger than you think, and there's no point trying to walk between boroughs or neighbourhoods. Once you're in a neighbourhood, it's another story. Pounding the pavement in the Meatpacking District, straining your neck under the skyscrapers of Midtown or making like a local in DUMBO or Queens, you can only truly soak up the atmosphere of the place on two feet. At the end of the day, you'll be knackered... but feel absolutely alive. - PÓC
Top Tips
For more to see and do in New York, visit nycgo.com. The CityPASS (citypass.com/new-york; $122) offers a 42pc discount on six of the Big Apple's biggest attractions, including the Met and 9/11 Memorial & Museum.
NB: Details and exchange rates correct going to press; all prices subject to change.
Read more: