Nashville, Memphis & New Orleans: Southern Comforts in USA's Deep South
American holidays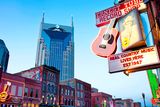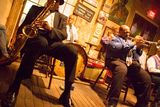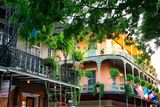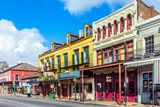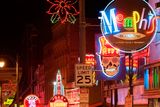 Tuneful tours of Nashville, Memphis and New Orleans beckon for our visitor on a luxury trip to the USA's Deep South.
"The great thing about Nashville is that for every broken heart, you get two hit songs," says Richard Leigh. The songwriter behind Don't It Make My Brown Eyes Blue is introducing us to the Country Music Hall of Fame. From Dolly Parton to Johnny Cash, Elvis and Taylor Swift - they all owe their career to this town.
We've kicked off a 10-day tour of the Deep South, travelling through Memphis and on to New Orleans, to flick through the pages of the great American songbook. Nashville, Tennessee, is bold, brash and it's unashamedly American. Think large avenues, a smattering of skyscrapers and plenty of Hummers. Cowboy hats are a cliché, but cowboy boots are a must.
This city is a $10 billion music industry machine - the 'Big Four' record labels have offices here, and it's the home of Gibson guitars. After the Hall of Fame (countrymusichalloffame.org), we move on to RCA Studio B (studiob.org) - where we first encounter Elvis.
"It's April 3, 1960," says guide Greg Miller, walking us through a classic recording in the studio. "Elvis sings Southern Gospel tunes, he does some karate demonstrations, orders some hamburgers... He has an idea to turn off the lights. So at 4am on April 4, 1960, in the pitch black, he records. The click and bang that you hear at the end of the recording is Elvis hitting his head on the microphone."
The studio light is dimmed; we stand in the 'sweet spot' and listen to the King. We even get one take to record our own version - but it's no rock 'n' roll royalty.
Nashville's Ryman Auditorium, home of the Grand Ole Opry (opry.com), has become one of the most iconic auditoriums in the city. Under the stewardship of Lula C. Naff, it helped cement the city's reputation for music, claiming to be the birthplace of bluegrass and the place where June Carter and Johnny Cash met. Lula, who managed it for five decades, said her greatest career success was booking the Irish tenor John McCormack in 1916.
At Café Lula, right beside the Ryman, we dig into our first taste of Southern cuisine - spicy chicken wings, mac 'n' cheese and piles of creamy coleslaw. But by now we've built up quite a thirst and the 'honky tonk' bars in downtown Nashville are calling. The locals call it 'Nashvegas' - where unsigned musicians belt out tunes in sweaty bars. It's wild, they're not often in tune, but it's wonderful.
Next day we're back on the road to Memphis - the birthplace of the blues - guided by the ever upbeat Insight Vacations 'Southern Grace' tour hostess Ann Harness. Along the route, she gives us a potted history of the Civil War, points out where Jerry Lee Lewis grew up and plays themed songs: Jackson, Ode to Billie Joe, Mississippi. Next up we'll literally be Walking in Memphis.
The city is heaving with blues, oozing out of bars on Beale Street from early afternoon. There's a great smattering of food offerings - from greasy rib joints like Central BBQ or Blues City Café to fine dining establishments such Itta Bena at BB King's bar.
But outside of this main thoroughfare, the city is weary. The boom bypassed this part of the States, some shopfronts haven't changed from the 1950s and there's little atmosphere - or people - around. You begin to feel the real detachment and start to understand the lean towards the anti-establishmentness of Trump. And then there's the issue of race. Memphis tackles this dark history head on.
It was here, after all, that Martin Luther King was assassinated while staying in the Lorraine Motel. The building is now transformed into the compelling Civil Rights Museum (civilrightsmuseum.org), where the brutality of the slave trade and the sheer rage on both sides are laid bare.
We delve further into this back on the road to Louisiana, when we stop off at Frogmore Cotton Plantation & Gins (frogmoreplantation.com). Here, Buddy and Lynette Tanner have chosen to embrace this uncomfortable period by preserving original slave outhouses and collating over 2,000 harrowing narratives.
From here, we rumble into New Orleans, the Big Easy. The spectacular old dame of Hotel Monteleone is our home for a few nights, and it's a short walk to a cooking masterclass with Kevin Belton of the New Orleans School of Cooking (neworleansschoolofcooking.com) - soul food treats include hot and spicy gumbo stew and sugary sweet pralines.
"Back home you have to eat all nice and tidy," Kevin tells us. "Here, you just pick it up and lick your fingers... but be careful you're quick enough, because your neighbour might lick 'em for you."
The following day, a city tour ranges from eerie 'city of the dead' cemeteries and Southern mansions to the levees that famously failed in 2005, when Hurricane Katrina devastated the city. "We were under 12 feet of water right here," says our guide. "The hardest thing to get out to the world is that we are open for business."
The beautiful French Quarter is worth exploring for a couple of hours, but it's not long until we are on the hunt for more music. We stumble upon a live jazz band, moving on to another bar with a hipster vibe: The Spotted Cat. Outside, there's a couple of stoned college students punching out a poem on demand on a vintage typewriter for five bucks.
Finally we head for the holy grail of jazz, Preservation Hall, where the queue goes around the corner and simple wooden benches are the seating. The group of nonchalant musicians jam, meandering through the spine-tingling songs of Louis Armstrong and Ella Fitzgerald, throwing knowing looks, feeding off the energy of the crowd.
This is raw and easy - America's Deep South at its best.
What to pack
Comfortable walking shoes, comfortable dancing shoes and leave plenty of room in your suitcase for the obligatory pair of cowboy boots. Don't forget the mozzie spray for evening strolls, and remember to apply for your ESTA (esta.ie; $14) before US travel.
Where to stay
The Luxury Gold tour includes hotel accommodation at the Gaylord Opryland, Nashville (marriott.com); The Westin Memphis (westinmemphisbealestreet.com); Monmouth Plantation, Natchez, Mississippi (monmouthhistoricinn.com), and Hotel Monteleone (hotel-monteleone.com) in New Orleans.
Getting there
Luxury Gold's (luxurygoldvacations.com) nine-day 'Southern Grace' itinerary visits Nashville, Memphis, Natchez and New Orleans from €3,395pp (departures from September 8). The price includes airport transfers, luxury bus transport, hotels, breakfast and some dinners (but not flights).
Read more: