Morocco: Making waves with a yoga and surf break
Moroccan magic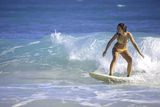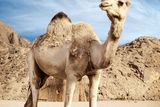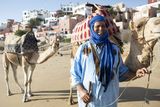 Justine Carbery battles the bulge on a yoga and surf break in Morocco.
I look at my watch. It's nearly 8pm. A warm breeze whispers in the palm trees. A wide, white moon hangs low in the sky. I'm standing barefoot on a beach in Morocco in warrior pose, breathing in, breathing out. It's a far cry from your regular Saturday night in Dublin, but a welcome relief from our routine excesses of parties, pubs and supermarket trollies.
Here in Taghazout, a small fishing village 19km north of Agadir in the southwest of Morocco, no one rushes. No one is in a hurry.
Even the dogs don't get worked up.
Taghazout, Morocco
This laid-back village, once famous for calamari and hippies, is now a popular destination for yoga and surfing enthusiasts alike. With funky cafes serving fresh juices and lamb tagine (stew), and hassle-free hawkers selling local Berber crafts, Taghazout attracts tourists from all over the world. And many, like me, are looking for something a little different.
I'm here on a week-long yoga and surfing holiday, run by engaging Irish couple Michelle and Michael Moroney. Their company, Yogatraveller.com, offers yoga retreats and holidays featuring exciting activities and healthy food in beautiful locations around the world… think Gozo, Turkey, Italy, Ireland and Morocco (Essaouira). SurfMaroc (surfmaroc.com/en) and Sunway (sunway.ie) offer similar packages to Taghazout all year round.
I'm not an absolute novice when it comes to yoga, but our wonderful teacher caters for all levels, ranging from a British couple who are complete beginners to the Belgian who can do a headstand while in the lotus position!
Her gentle approach and easy laugh makes the two-hour morning session fly. Being a bit of a morning grouch, I'm dreading the 8am start, but the stunning view from the glass-walled yoga chalet dispels any misgivings. The sun rises in a blaze of pinks and blues over perfectly curling waves. The surfers are already out, like little floating black ants.
We begin at an easy pace, gently stretching and awakening slumber-heavy limbs. The teacher guides us through an accessible morning routine and I am surprisingly brim-full of energy (and ravenously hungry) by the time the first session is over. Good thing breakfast beckons.
Our morning meal is simple but delicious - bananas in coconut and honey, yogurts, fresh fruit, pancakes, dates - laid out on long wooden tables on the wraparound veranda, overlooking the oddly named Killer Bay.
Late mornings and afternoons here leave us free to lounge by the infinity pool or take a walk up the hill to a Berber village and school. It's not full-on yoga, all the time, in other words. Typically, two classes take place per day.
A camel checks out the camera
Other days, excursions are laid on - a Hamman (Turkish bath), for example, where I am slathered in mud, then a tingling spice (clover, I think), followed by some luxuriant oil, then showered and scrubbed pink. It's a wonderful, invigorating experience.
We also go on an outing to an Argan oil co-op, complete with all-singing, all-dancing local women with toothy grins and colourful garb. We leave there with smiles on our faces and bags full of Argan oil hair products. We see tree-climbing goats on the way back.
A day trip to the market town of Essaouira is a big hit. We wander around the warren of stalls in the medieval medina, where everything from bags to spices, and teapots to tagines are to be found. Not for the faint-hearted or the timid, it is imperative to engage in the theatrics of bargaining, an insult if you don't partake. But it's all a bit of fun.
When I come away with a beautifully carved chess set for the equivalent of a tenner we are all happy, the stall owner Mohammed inviting me to share a glass of tea with him and his family. I have to demure, however, as precious bargain-hunting time is whittling away. No trip to Taghazout would be complete without an outing to one of the renowned surfing beaches. Unlike yoga, I'm a complete novice when it comes to catching waves, and as we shuttle over to Anchor Bay I find myself suddenly regretting my initial enthusiasm to give it a go.
What was I thinking?
I'm too old, too unfit.
I'll look like a beached whale.
I'll panic in the water.
But the surf instructors are well used to scaredy cats like me. They lead us to a spot where the waves are gentle and within minutes I realise that this surfing lark is actually great fun. I'll definitely be back tomorrow.
Each day finishes with a lovely evening yoga class and an optional meditation session in the glass room, now overlooking a magnificent sunset, followed by a deliciously healthy dinner with plenty of convivial chat and an early night.
After a week of wholesome food, interesting excursions, stretching and relaxing, I am on a different planet.
Returning home, I feel immune to the stresses of N11 and M50 gridlock, truculent teenagers, lost rugby boots and work deadlines.
Chilled out, yet revitalised, I'm ready to face whatever life throws at me.
Book the best value packages to Morocco on Independent Travel here.
Surf's up in Morocco
What to pack
Bring loose clothes for yoga, flip-flops, lots of sun cream and after-sun, a cardigan or shawl to cover up in the evening breeze. I brought my own teabags! All surfing kit is available on-site, so don't worry about the wetsuits, but make sure to pack a good lip balm with SPF.
Getting there
Aer Lingus (aerlingus.com) flies from Dublin to Agadir. Ryanair (ryanair.com) flies from Dublin to Marrakech on Sundays and Wednesdays. Yogatraveller.com has a seven-night trip to Morocco departing May 17 from €870pp, including full-board, one meditation session and two yoga classes daily, but excluding flights.
Package options
Surf Maroc (surfmaroc.com/en) offers accommodation ranging from the yoga centre at Villa Mandala to the great value Auberge. Prices from €525pp full-board, excluding flights. Sunway (sunway.ie) offers Yoga, Surf & Spa Breaks, including flights, transfers and 4-star, half-board accommodation from €949pp.
Eat
Moroccan cuisine is known for its mix of North African, Mediterranean and Middle Eastern cooking styles. Tajine is a dish that is slowly simmered in traditional terracotta cookware, usually chicken with olives or lamb with figs or almonds. Couscous and spicy Harira soup are also worth a try.
Drink
Taghazout is a 'dry' town. Alcohol is not on sale anywhere, although drinking is allowed. So it's BYO. Stock up in a large city supermarket before you head here, or take the short trip in a taxi to replenish supplies. Amazingly, though, you don't tend to miss it when you are in the yoga 'zone'
Indulge
For Moroccan cuisine, try Dar Josephine or Westcoast (amazing chocolate mousse). The Surf Maroc Cafe and l'Auberge serve great value, tasty food in a chilled out setting. Sunset Taghazout promises the best burgers in town whilst La Terrasse d'Argana boasts great sea views.
Book the best value packages to Morocco on Independent Travel here.
Read more: