Japan Rugby World Cup 2019: Pól Ó Conghaile's ultimate travel guide
#RWC2019 will be the trip of a lifetime for fans. Don't miss this chance to get Lost in Translation, writes Pól Ó Conghaile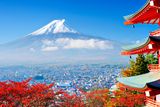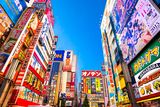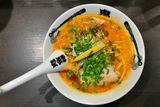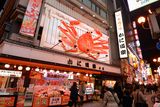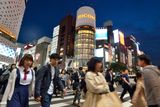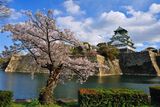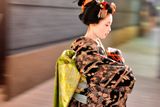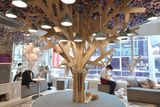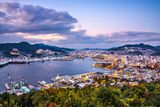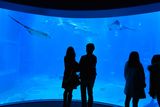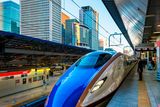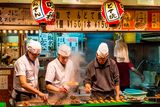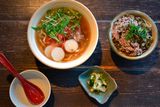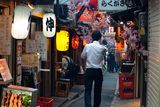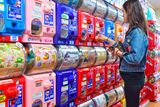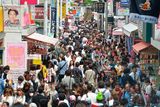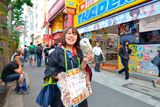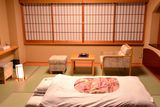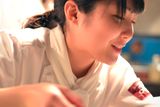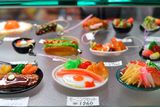 I'm not sure when exactly I fell headfirst for Japan.
Maybe it was the moment I got swept up in shoals of pedestrians at Tokyo's Shibuya Crossing, one of the busiest intersections on Planet Earth.
It could be the time I snapped a photo of a geisha applying her make-up in the back of a Lexus (in the middle of old Kyoto, she used her smartphone as a mirror).
Maybe it was the citrusy smell of yuzu – a fruit I'd never even heard of before – beckoning me down a pencil-thin laneway in Ponto-chõ.
Or was it my first, bad-ass bowl of ramen?
One of those experiences pushed me over the edge. Or maybe all of them did. Because now, after a couple of trips, after several cities and hundreds of kilometres of train journeys, I've fallen hard for Japan. And I'm sure any fan with tickets to the Rugby World Cup 2019 (September 20 to November 2) is going to do the same.
If you thought Lions tours of New Zealand, Australia and South Africa were exotic, think again. You're in for the trip of a lifetime.
Japan is a sweet spot. In a world that seems smaller by the second, where any experience you want is just a flick away on a smartphone, it's hard to believe there are destinations that can still surprise. This is one.
Japan still thrills. Strolling through the neon jungle of downtown Osaka, or soaking up the rich choreography of a kaiseki meal, will set the hairs standing on your neck. It all feels so foreign, a slow-motion car crash of ancient Asian culture and anything-goes futurism. It electrifies you out of the nine-to-five fug.
At the same time, however, it's easy as pie. Japanese people are ridiculously welcoming and polite to a fault. You'll arrive groggy with jetlag and ka-powed by culture shock, but you'll have no trouble getting from A to B. You'll find signs in English and trains that run to the nanosecond. The greater Tokyo area is home to 37 million people, yet I'll bet you won't see so much as a speck of litter (or weirdly, any sign of crime or homelessness).
It's mad, Ted. But it's not a hot mess like Bangkok or Jakarta.
RWC 2019 is a long tournament, running for the guts of five weeks across three Japanese islands. Fans will take all kinds of trips, and tour operators have cooked up dozens of packages (see panels below).
But if there's one thing I'd advise, it's not to rush your visit. Yes, Japan is more expensive than southern hemisphere tours (think Dublin prices for beers, higher for taxis and accommodation, but lower for cheap ramen joints or the izakayas – informal pubs – flocked to by salarymen after work). This is not a Champions Cup weekend, however. After a 12-hour flight and culture shock, you need time to adjust. Too many tourists find themselves leaving Japan just as they're starting to get the hang of it.
The Irish rugby team has one pool match and several possible knockout games in Yokohama, an hour or so from Tokyo – where most travellers are sure to spend several days.
We need your consent to load this Social Media content. We use a number of different Social Media outlets to manage extra content that can set cookies on your device and collect data about your activity.
In the capital, you'll find ancient temples and parks, along with sushi prepared in the same way it has been for centuries. But you'll also find skyscrapers that light up like smartphones, and zany neighbourhoods like Akihabara – home to 'Electric City' and anime culture (Japan's distinctive, wide-eyed computer and hand-drawn animation). It's a bizarre place… full of girls in costume handing out flyers for 'maid cafés', 'owl cafés', 'cat cafés' and even 'foot bath cafés', with endless rows of vending machines and go-kart tours that dress their selfie-snapping customers up as superheroes.
Ireland's second Pool A game, against the tournament hosts, takes place in Shizuoka, near Mount Fuji . "He who climbs it once is a wise man," as an old proverb says. "He who climbs it twice is a fool." Mount Fuji (top) is iconic and beautiful from afar, one of the postcard images of Japan. But hikers need to prepare for tough, crowded paths that aren't as scenic as you'd think.
From there, the Irish team de-camps to the city of Kobe – a name most will recognise for its famous beef (the fatty, expensive and richly marbled meat is a must if you're trying teppanyaki, a style of dining that sees food cooked on a flat iron grill in front of guests).
The Akashi Kaiky suspension bridge links the city of Kobe to Iwaya on Awaji Island and Kobe is less than an hour from Osaka, home to the Kaiyukan Aquarium. Dotonbori is the big hit in Osaka and the cartoonishly crazy downtown area has giant signs ranging from spider crabs waving their claws to champion athletes and puffing blowfish.
Beneath them, pop music pings out of karaoke bars, chefs use chopsticks to flick takoyaki, the ball-shaped snacks crammed with octopus, ginger and onion, and breakaway streets look like the set of Blade Runner. It's one of the world's great whoah-moments.
Japan has a word – kuidaore – that roughly translates as "eat yourself into ruin". I gave it my best shot in Osaka and Tokyo – where tourists line up in the wee hours to secure coveted spectator spots at Tsukiji Market's tuna auctions. Of course, you can pay through the nose for top-of-the-line kaiseki meals, or restaurants like Sukiyabashi Jiro. Located in the Ginza in a subway station, it has just 10 seats and no loo, yet boasts three Michelin Stars.
But you can also do a Homer Simpson on it with cheap n' cheerful street food like frizzily deep-fried tonkatsu (pork), station bento boxes (ekiben), sticky mochi rice cakes or the series of skewered mysteries that is kushikatsu, a lucky dip where you never quite know whether you're biting into a prawn or asparagus.
Kobe is also an hour and a half from Kyoto – an elegant city that, unlike Tokyo, Nagasaki and others, escaped World War II relatively unscathed. This was Japan's Imperial capital from 794 to 1868, and dotted around its hills and rivers are no less than 1,600 Buddhist temples and 270 Shinto shrines. Here, you'll skip from being entranced by machiya (traditional wooden townhouses), or perhaps a glimpse of those ghostly geishas, to knocking back Japanese craft beers at local izakayas and gorgeous gin cocktails at bars like Nokishita 711.
Along the way, get naked and take an onsen – a crash course in Japanese bath-time. Stay at a ryokan. If you have the headspace, visit the Atomic Bomb Museum or Peace Park at Nagasaki, or take your temple explorations to the max at Nara, the site of Japan's first ancient capital, and home to a 50-foot tall statue of Buddha (the Daibutsu) at the Todai-ji complex. You've probably seen several Instagrams of people feeding deer here. The animals are once said to have been messengers of the gods, but the minute somebody breaks open a packet of crackers, they swoop like the pigeons at Trafalgar Square.
Japan isn't a country that comes to you. Getting under its skin takes work – locals will rarely invite you into their homes, for example, and many will know as much English as you know Japanese.
But the longer you stay, the more it intrigues. You start to see past the hi-tech razzle-dazzle, to wonder about the ancient rules and hierarchies that are invisible at first, but come into clearer focus as your antennae tune in. I fell headfirst for it. Here's hoping Joe Schmidt & Co. give fans the chance to do the same… all the way to the World Cup Final.
RWC 2019: Ireland's Fixtures
Rugby World Cup 2019 takes place from Sept. 30 to Nov. 2. Ireland are in Pool A, alongside hosts Japan, Scotland, Russia and Samoa.
For more info, see rugbyworldcup.com and irishrugby.ie.
Japan Toolbox – How to do it
Match Tickets
Authorised tour operators include tickets with holiday packages. General ticket sales are available via from September 19 to November 12, with the results published on November 26. Apply at tickets.rugbyworldcup.com.
Flights
Multiple one-stop routes are available between Ireland and Japan – for example, from Dublin via Helsinki with Finnair (finnair.com), which offers a shorter northern route to Tokyo (c. 9 hours), as well as direct services to Osaka, Nagoya and Fukuoka.
Other options include flights via Dubai with Emirates (emirates.ie), Amsterdam with KLM (klm.com), or Paris with Air France (airfrance.ie). It's worth comparing prices with a travel agent or site like skyscanner.ie or kayak.ie before booking an expensive, long-haul route like this.
Packages
Several Irish tour operators have Rugby World Cup packages, offering various combos of pool and knock-out games. On the plus side, these include flights, hotels, transfers, sightseeing and guaranteed match tickets – plus the holiday protection of a licensed and bonded travel agent. On the downside, they can be very expensive – we're talking Lions tour territory here.
Stein Travel (01 517-5990; steintravel.ie) tours include two pool games from €4,995pp plus flight tax, and a Quarter Final and Semi-Final option from €6,195pp plus flight tax, with lots of others in between.
Killester Travel (01 833-6935; rugbytravel.ie) has several tours ranging from a nine-night, two-match itinerary from around €4,750pp, to a six-match, 30-night whopper with 4-star hotels from €11,750pp.
Club Travel (01 608-0030; clubtravel.ie) has one-match packages from €699pp to €1,399pp including two nights' accommodation and match tickets, but not flights (budget c.€900pp for those), among several other tours.
Rugby Travel Ireland (rugbytravelireland.com) has tours ranging from a four-night flyer taking in Quarter Final weekend (October 16-22) from €3,999pp, to a 32-night 'Sumo' special from €12,995pp. Brent Pope, Donal Lenihan and Rob Penney are listed as 'tour guests' for the packages.
See also supportertours.rugbyworldcup.com.
Accommodation
Japan is not a cheap place to visit. Package tours (below) include hotels, but independent travellers are likely to face similar premiums to those found by tourists in cherry blossom season.
Look to Airbnb.ie for alternatives, or smaller ryokans (ryokan.op.jp) – traditional Japanese 'inns' with futons, tatami mats and often located near hot springs. In cities, 'capsule hotels' like First Cabin (first-cabin.jp/en) offer a cosy (*ahem) option for those willing to squeeze in.
Getting around
Train is the way to go here. A Japan Rail Pass offers unlimited travel on all JR and most shinkansen (bullet) trains for seven, 14 or 21 day periods, but tourists must buy these outside Japan, taking an 'exchange order' to a JR EAST Travel Service Center for validation after arrival. Prices start from Y29,110/€223 (Ordinary Class) or Y38,880/€299 (Green Class). See japanrailpass.net.
In Tokyo, pre-paid Suica and Pasmo travel cards work on both subway and overland JR Lines (top-up as you go). Taxis are reliable, but expensive.
For more on Japan, visit SeeJapan.co.uk.
Six foods & drinks to try
Ramen: Meet your new best foodie friend. Japan's bowls of wheat noodles, stock and toppings like roast pork are cheap and delicious. Buy a ticket at the vending machine outside, pull your bib on, and get slurping.
Saké: Japan's firewater is made by fermenting rice, with similar alcohol content to wine. You should not pour your own – wait for someone else to do it, and return the favour. Watch out for saké cocktails too. Kampai!
Curry: Yes! Photos of brown, sauce-slathered dishes on train station menus aren't exactly Instagram-friendly, but Japanese curry is a cult unto itself. The gravy-style curries are usually mild, and taste better than they look.
Okonomiyaki: A type of savoury pancake best sampled as street food in downtown Osaka. It literally means 'fried-whatever-you-like'. Expect liberal squirtings of mayonnaise, and Worcester-like brown sauce.
Sushi: When in Rome, and all that. Sushi sounds simple, but as with everything the Japanese turn their hands to, the tradition is rich and complicated… for the rice as well as the galactic variety of seafood.
Whisky: 'For relaxing times, think Suntory times.' Remember Bill Murray's ad shoot in Lost in Translation? Scotch-style whisky production only began in 1870, but the Japanese have made it their own. More intensity!
Japanese Etiquette – Six Do's and Don'ts
For all its bullet trains and hi-tech cityscapes, Japan is a rigidly traditional society with etiquette booby traps around every corner. Locals are brilliantly forgiving of tourist bumbling, but it pays to do some homework.
Chopsticks: You can fumble all you like trying to eat with these, but do NOT leave them standing in your rice. They should be left lying across bowls or on the little rests provided. Chopsticks are stuck in rice at funerals.
Phones on silent: Yes, Japan feels like the future. But commuters on subways and trains are expected to keep their phones on silent, with loud typing and conversations frowned upon. It's at once strange and civilised.
Tipping: Not the done thing in Japan. This can take some getting used to, with service staff known to follow guests out of restaurants and shops to reunite them with "forgotten" money. Service charges are factored into bills.
What's with the masks? First-timers are amazed at the number of Japanese people wearing surgical-style facemasks in public. They do so to avoid spreading illnesses, or due to allergies. It makes huge sense.
Tiny white towels: Onsens (hot springs or baths) are an etiquette minefield unto themselves. Wash before you bathe, and watch out for that tiny white towel – it's used for modesty when walking, but should never be submerged or wrung out in the water. Instead, place it on your head. No, really.
Shoes off: It's easy to forget, but Japanese homes and ryokans (above) are not places for outdoor shoes. These should be taken off at the door, where you'll find slippers that are – almost always – comically small and dainty.
Read more: