British Airways has new flights from London to Guyana - here's what to do when you get there
New flights from BA make this South American, English-speaking country more accessible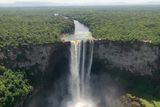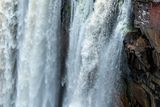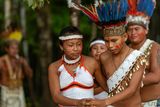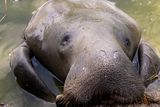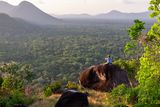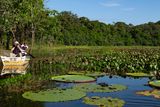 Air access has always played a big role in opening up destinations, by highlighting attractions and making it much easier to visit. But at a time when most airlines are conservatively recouping Covid losses, it's rare for anyone to take a risk.
Somewhat surprisingly, British Airways has decided to go against the grain by launching a new route to a destination most people would struggle to pinpoint on a map – Guyana.
A new twice-weekly departure will connect London Gatwick with Guyana – an English-speaking nation at the northern end of the South American continent, still 80pc covered in jungle.
Even better – fares are less than £500/€570 return, a fraction of the price for tickets to most destinations in that part of the world.
While infrastructure on the ground is still developing, tour operators may be able to tailor-make itineraries. Here are a few of the key places and experiences to check out…
Witness the mighty Kaieteur Falls
Undoubtedly Guyana's highlight attraction, the world's largest single drop waterfall is a dramatic sight – mainly because it's still so untouched.
Located in one of South America's first national parks, it's surrounded by dense jungle and is best reached by a 55-minute light aircraft flight from capital city Georgetown. There's no hotel accommodation on site, so the majority of visitors do the journey in a day.
The arrival by air is dramatic: cutting across a plateau, the Potaro River plunges into a chasm in a thin silvery streak.
Once on the ground, a trail leads through rocks and vegetation to reach the edge of the flow, where swallows spiral in the mist. Other creatures to look out for include flamboyant cock of the rocks, Guyana's national bird, and golden frogs living in bromeliads.
Experience Georgetown
The entry point to Guyana, capital city Georgetown has more of a Caribbean than Latin vibe. Food is the best way to tap into the way of life, with tours of the local market conducted by local chef Delven Adams. Once ingredients have been selected, enjoy spicy, fried dishes cooked fresh at his Backyard Cafe.
Rum is also a specialty here. Produced in vintage copper stills, El Dorado has won multiple international prizes. Sample it at their Demerara Distillery just outside town, where tastings are held in a Barrel Bar (theeldoradorum.com).
But even in the city, nature is never far away. At the Georgetown Botanical Gardens, it's possible to find more than 100 species of birds, while manatees can be hand fed in the Guyana National Park.
Sleep in the jungle at Rewa Eco-Lodge
Deep in the jungle, Guyana's indigenous communities are working hard to protect the environment. Access to the internet – available in public squares – has opened their eyes to the threats of climate change.
Rewa (rewaecolodge.com) is one of the leading eco-lodges, offering guests a chance to experience wildlife at the confluence of the Rewa and Rupununi Rivers.
A motorboat ride is a thrilling introduction to families of giant otters, but it's a rare fish – the arapaima – that's been bringing sports fishermen here for years.
Able to live outside the water for an impressive 24 hours, the once locally endangered fish now receives better protection thanks to work by Rewa.
Find it in a nearby pool decorated with giant lily pads, and continue inland for a journey along jungle trails to find the ominously named Goliath birdeater – an enormous spider lurking in burrows. Arachnophobes might opt for a more relaxing hike up the nearby Awarmie Mountain for views of the valley.
Rooms at the lodge are thatched huts with open air showers and bathrooms; wake up calls are given by roaring troops of howler monkeys at dawn.
See a show by the Surama Cultural Group
Learning about indigenous cultures is one of the most rewarding activities in Guyana, made easy by the fact most people speak English.
Based at the Surama Eco Lodge (suramaecolodge.com), the Surama Cultural Group host dances and demonstrations in a village originally constructed as a film set, designed to teach people about their Makushi culture.
Learn how to cook cassava and sample maggot kebabs around a fire, while listening to stories and legends.
How to plan your trip
British Airways (ba.com) flies to Guyana from London Gatwick from £499/€569 return.
Cox & Kings (coxandkings.co.uk) tailor-make a 15-day Guyana: The Caribbean Amazon tour from £5,295/€6,040pp (two sharing), travelling through Georgetown, Kaieteur Falls, Surama, Rupununi and Iwokrama. It includes full-board accommodation and all flights.