48 Hours in Chicago: From beer tours to blues clubs and deep-dish pizza
Ireland take on Italy in Chicago the first of this November's rugby internationals. Nicola Brady has your city guide.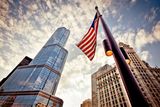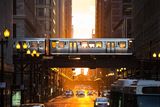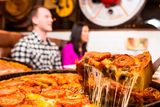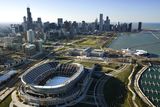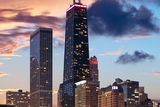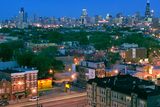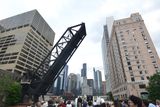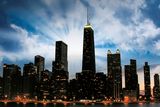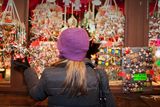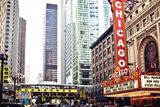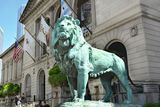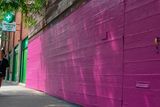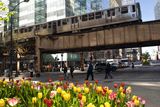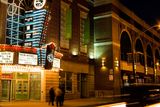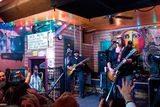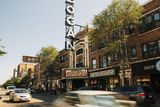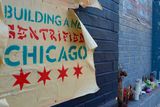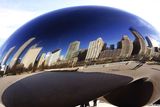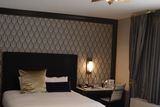 It's been two years since Ireland's famous defeat of the All Blacks at Chicago's Soldier Field. And now the boys in green are returning to the scene of their greatest triumph, to play Italy on November 3.
Here's how to plot a weekend around what's set to be one hell of an occasion.
Saturday
9.30am – Sail the Sights
Get your bearings with an architecture cruise along the Chicago River. There's no better way to see the city's striking skyscrapers than sitting on a boat and gliding along the water – and if things get chilly, the heated lounge downstairs is nice and toasty. Plus, it has a full service bar… with beers, wines and cocktails. Cocktails! There's a lovely riverwalk along the water too, with some wineries and craft beer bars along the way.
How: Chicago's Original Architecture Tour costs $39, wendellaboats.com
11.30am – Stroll to The Bean
When you dock, take the short stroll down through Millennium Park to Cloud Gate (AKA The Bean), probably Chicago's most Instagrammed landmark. Get up close to this super reflective sculpture and you can squeeze the towering buildings nearby into your selfie to boot… Don't miss the nearby Crown Fountain art installation, where faces of Chicago residents are projected onto two towers, with the illusion that they're spouting water into a reflecting pool. If you want to shake off the jet lag, strap on some skates and whizz around the The Maggie Daley Park ice ribbon, which usually opens in November time.
How: maggiedaleypark.com
1pm – Grab a Bite
Travelling with a group? Got a few different tastebuds to satisfy? The Revival Food Hall is the perfect spot to keep everyone happy. Loads of Chicago's best restaurants have an outpost in this super-chic marketplace, so you can all grab something different then nab a table in the cafeteria. Our tip? Opt for the spankingly hot Nashville fried chicken from The Budlong, along with a portion of mac and cheese. You won't regret it.
How: revivalfoodhall.com
3pm – Kick Off
It's match time! The walk to Soldier Field takes around 35 minutes from Revival, so plan accordingly – and don't bother trying to get a cab, as there'll be traffic galore all around the stadium. While you're there, don't neglect the best part of American sports grounds – the food. Load up with hot dogs, giant pretzels, and a craft beer or two from Heartland Hops, of course. Americans do sports a little differently – don't be surprised if you see more people at the bar than you do in their seats.
How: soldierfield.net
7pm – Dinner Time
If you haven't hit the snack carts too hard, then you'll want to line the stomach with a big feed. The Athenian Room is a Greek restaurant in the Lincoln Park neighbourhood, and is renowned for one dish – the Kalamata chicken. And boy, is it worth the trek. Half a chicken is roasted, then grilled, for a super crispy skin, before being dunked in a juicy sauce of lemon, garlic and herbs. Then it's plonked onto a bed of thick cut steak fries, before another ladleful of those oily juices are plonked all over the whole thing. It's Tina Fey's favourite dish in Chicago – she sent David Letterman there in his new Netflix show, so watch that if you want to get build up an appetite.
How: 807 W Webster Ave
8pm – Have a Laugh
Yes, you may still be in the pub. But if you're not… Chicago is the Holy Grail for improv comedy, and the epicentre of it all is the fabled Second City. This multi-stage theatre and training centre has shows on every night, from little comedy teams trying out new bits, to long running sketch shows from their resident troupes. This is where all the greats started out – Steve Carell, Bill Murray, Gilda Radner, Tina Fey, Amy Poehler… the list is endless. If you want to catch an 11pm show, The Second City After Hours: A Late Night Improv Show is a failsafe laugh (and there's table service for your drinks, too).
How: Improv show from $18, main stage from $38, see secondcity.com
Sunday
10am – Smell the Bacon
Shake off any sore heads with a big ol' Chicago brunch. One of the best is found at Hutch, which has three locations around the city (the River North spot is the most central). This is a place to go big, or go home. Get things started with a Bloody Mary, made with bourbon and bacon, or the Starsky, with smoked jalapeno and garlic infused vodka, BBQ bitters and a bacon salt rim. If you want to eat your bacon as well as drinking it, grab a plate of waffles and fried chicken, and douse it in maple syrup and (yep) bacon butter.
How: Mains around $12, hutchamericancafe.com
11am – Institute of Arts
Come on, you need a little dose of culture. The Art Institute of Chicago is home to a dizzying array of pieces from all around the world, and can be a little overwhelming if you don't have a plan. So make a beeline for the big hitters – A Sunday on La Grand Jatte by Georges Seurat is made up of thousands of little dots (and it made an appearance in Ferris Bueller's Day Off). You'll recognise Edward Hopper's diner scene in Nighthawks, and the classic American Gothic by Grant Wood.
How: Entry costs $25, artic.edu
1pm – Dish the Dirt
I hope you've worked off that breakfast bacon, because it's time to fill your belly once again. It would be a crime to leave Chicago without trying their fabled deep-dish pizza, but first off, stop thinking of it as pizza in the traditional sense. This calorie-laden dish is more of a pie, with a pastry-like crust and thick filling, where the cheese comes melted underneath the sauce and toppings. It's a love it or hate it thing – see what you think at Lou Malnati's.
How: Personal pizza from $9, loumalnatis.com
3pm – Sin and Suds
If there's one failsafe way to make the history of a city fascinating, it's learning about it while hopping from bar to bar. On the Sin and Suds tour, you'll visit a variety of drinking establishments in the Loop & South Loop neighbourhoods, as your guide tells you stories of speakeasies, the mob, Capone and a rather ingenious lady of the night. The tour, of course, includes numerous tastings of local brews, from lagers to porters. You'll finish up with a bite to eat, thankfully.
How: Sin & Suds Beer Tour runs on Fridays and Saturdays from $65pp, but private tours can be arranged for groups, chicagobeerexperience.com
7pm – Get Crafty
If that tour tickled your fancy, then get an Uber up to what's known as Malt Row, up in the Ravenswood Corridor. This is where you'll find some of Chicago's best craft beer breweries and bars, and you can swing from one to the other and try out their best brews. Spiteful Brewing is worth a visit just for its incredible illustrated cans and the IPA called People Against Colin (who, apparently, was just a really annoying guy). Dovetail Brewery is run by two passionate beer fans, and if you want something stronger, the KOVAL Distillery makes incredible spirits (and runs Prohibition Era Cocktail Classes).
How: maltrowchicago.com, spitefulbrewing.com, dovetailbrewery.com, koval-distillery.com
11pm – Get the Blues
Hot foot it back downtown, and immerse yourself in one of the oldest blues clubs in Chicago. There are two different stages, with incredible talent on display every single night of the year – the blues don't go away just because it's Christmas, ya know. Loads of blues heroes have taken to the stage over the years, like Magic Slim, Koko Taylor, Junior Wells, and it's always hopping. Their motto says it all: Hear blues – drink booze – talk loud – you're among friends!
How: Entry from around $12, kingstonmines.com
How to do it
See the match
Ireland take on Italy on Saturday, November 3, with kick off at 3pm. Tickets start at $40, and you can buy them directly from therugbyweekend.com.
When this story was first published - in Lineout Magazine on October 12 - Killester Travel (rugbytravel.ie) had a three-night package from November 1 - 5, from €1,250 pps, which included direct flights, transfers, accommodation and match transfers but not tickets (which can be added on from €100).
Rugby Travel Ireland (rugbytravelireland.com) had a three-night package, again from November 1 - 5, which included direct flights, transfers, accommodation and match tickets, from €1,395pps.
Get there
Fly direct to Chicago with Aer Lingus (aerlingus.com), or check WOW Air (wowair.ie) – it does return flights via Reykjavik. Or check skyscanner.ie.
NB: Prices subject to availability.
What to pack
Chicago winters can be brutal, but at the start of November things could go either way – you might be blessed with a cool, autumn weekend, or temperatures that plummet. Prepare for either and pack accordingly – bring lots of layers and a good winter coat, and you'll be ready for anything.
See more at choosechicago.com.
Read more: