Visiting the US? Irish passport-holders face an important new rule from April 1
Visa Waiver updates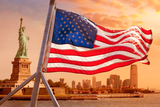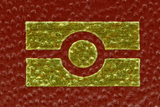 The US Embassy is reminding Irish passport holders of changes to its Visa Waiver Programme from April 1st.
A new rule stipulates that Irish passport holders able to travel on the Visa Waiver Programme (VWP) must have a valid electronic passport from that date.
The rule applies even to passport holders who possess a valid Electronic System for Travel Authorisation (ESTA).
Electronic (or biometric) passports carry the symbol pictured below.
An estimated 170,000 Irish passport holders continue to carry non-electronic passports, according to the Department of Foreign Affairs & Trade.
These are passports that were issued between March 30 and October 16 of 2006, when the first e-passports were issued, and have not yet been replaced.
The older passports are machine-readable, but do not carry a biometric chip.
Travellers who do not have valid electronic passports are still eligible to travel to the US, but not on the Visa Waiver Program. They must have a non-immigrant visa issued by a US embassy or consulate.
Such travellers are required to appear for interview and obtain the visa in their passports at an embassy or consulate before they travel to the US.
Given the short validity remaining on non-electronic passports, however, it may be easier to simply renew the existing passport at this point.
If travel is imminent, you may request an expedited appointment.
See dublin.usembassy.gov for full details.