Pilot makes runway u-turn to allow older couple visit dying grandson
Etihad pilot and crew praised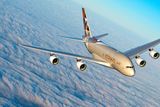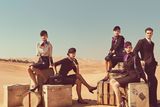 An Etihad plane aborted its take-off at Manchester last week to allow two passengers be with their dying grandchild.
Etihad's pilot and crew have been praised after returning to the gate to allow the couple, who were on their way to Australia via Abu Dhabi, disembark the plane.
The plane was taxiing towards take-off at Manchester Airport when the passengers - who have not been named - received a text informing them that their grandson was in intensive care, according to a report in the Manchester Evening News.
The couple had their luggage retrieved from the hold, and quick-thinking Etihad staff even had their car waiting to expedite their journey to the hospital.
Tragically, their grandson died the following day.
If the flight had taken off as planned, the couple would not have made it back to see their grandson before he passed away, their travel agent said.
"It was such a sad thing that happened to my clients, but it was lovely that Etihad was able to help in the way they did," Becky Stephenson, a Bradford-based agent with Travel Counsellors, told Travel Weekly.
Stephenson shared her story on the Travel Gossip Facebook group.
According to reports, Etihad has told the customers that they can re-use their tickets for a future trip, as they have family in Australia.
The airline did not issue a statement, but a press spokesperson in Ireland confirmed the story to Independent.ie Travel this morning.