MH370: Pilot depressurised cabin, killing all on board, before ditching into ocean - new book claims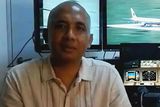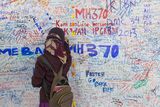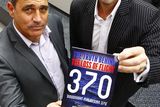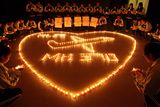 A "murder/suicide" by pilot Zaharie Ahmad Shah was to blame for the loss of Malaysia Airlines MH370, according to a new book.
"Goodnight, Malaysian 370."
They were the last words from Malaysia Airlines flight MH370, issued at 1.19am on March 8th.
They're also the title of a new book that alleges the man who issued them - pilot Zaharie Ahmad Shah (53) - went on to depressurise the cabin, starve his passengers and crew of oxygen, and ditch his plane in the south Indian Ocean.
The book, 'Goodnight Malaysia 370: The Truth Behind the Loss of Flight 370', is the work of journalist Geoff Taylor and Ewan Wilson, a commercial pilot and air accident investigator. It claims to solve one of the most tragic puzzles in aviation history - the disappearance of MH370, along with all 239 of its passengers and crew, apparently without trace almost six months ago.
Published by Wilson Aviation in New Zealand, the book analyses a multitude of possible scenarios as to what could have happened after contact was lost en route from Kuala Lumpur to Beijing in the early hours of March 8th.
A hijacking or terrorist incident was "extremely unlikely", the authors conclude.
Military strikes, human error and technical failure are also ruled out.
Instead, they pin the blame squarely on MH370's "suicidal, mentally-unstable" pilot, hypothesising that Ahmad Shah encouraged co-pilot Fariq Hamid to take a break shortly after take-off, before locking the cockpit door and donning his oxygen mask.
After turning off the transponders, Wilson and Taylor speculate, Ahmad Shah proceeded to climb in altitude and depressurise the aircraft "by opening the out-flow valves, turning off the bleed air and air conditioning packs to stop air flowing into the cabin."
At that point, they suggest, panic would have ensued as sleeping passengers were awoken by automatic lights, dropping oxygen masks and crew-members struggling to react to automated warning systems.
Those who didn't get their masks on would have lapsed into unconsciousness, dying "within 4-6 minutes", they say.
Those who did merely prolonged their fate - oxygen supplies would have run out a maximum of 70 minutes afterwards.
The book suggests two scenarios for what happened next.
The first is that Ahmad Shah allowed his own oxygen to run out after plotting a course for the plane that allowed it become "a true zombie or ghost flight", before ultimately crashing into the ocean.
The second suggests its pilot maintained his oxygen and allowed MH370 to fly on autopilot for several hours, before taking the controls as it ran out of fuel and gliding into a controlled landing that allowed the plane to sink intact to the ocean floor.
Such a scenario, they say, could explain the mystifying lack of fuel slicks and debris turned up in the subsequent search.
In formulating their theory, and discarding a host of others, the authors undertook wide-ranging research into official reports as well as conducting exclusive interviews with, among others, relatives of the deceased - including the pilot.
They portray Ahmad Shah as a man experiencing marital difficulties and political disenchantment before his final flight.
The book comes as the search for MH370 prepares to enter a new phase - with Australian and Chinese vessels mapping 60,000 sq km of rugged ocean floor before a metre-by-metre search using towed instruments and submersibles gets underway.
That's likely to begin before the end of September, but could take up to a year to complete, according to authorities.
Meanwhile, Malaysia Airways continues to struggle in the wake of two unprecedented tragedies (MH17, another flight, was shot down over Eastern Ukraine on July 17th).
This week, photos apparently showing largely empty planes (below) were widely shared on Twitter.
A forthcoming re-structuring report is expected to announce job cuts and route rationalisation ahead of second quarter results likely to report heavy losses.
Re-branding and privatisation have been mooted.
Still, the question remains: how can a Boeing 777 disappear without trace?
Without any wreckage to examine, a definitive answer remains elusive.
This is the first book on MH370, but it surely won't be the last.
Goodnight Malaysian 370 is available from Amazon UK as a Kindle eBook at £8/€10.