Lost luggage – 26 million bags went missing at airports in 2022
Aviation IT provider SITA shared the findings in its 2023 Baggage IT Insights report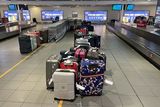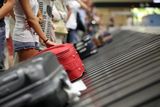 Benjamin Parker
UK Independent
Airlines were losing bags last summer at the highest rate for a decade, according to a new report that shows a surge in "mishandled" luggage.
The "exponential" climb means a total of 26 million bags were misplaced in 2022.
The errors have been blamed on the shortage of skilled staff, the resumption of international travel and congestion at airports that have "made it challenging to manage bags and ensure their smooth handling at airports, particularly during peak travel periods", says aviation IT provider SITA, who shared the findings in its 2023 Baggage IT Insights report.
The number of bags waylaid almost doubled last year when compared to 2021, jumping from 4.35 to 7.6 bags per 1,000 travellers. This is also up from the pre-pandemic rate of 5.6 bags per 1,000 travellers in 2019.
Air traffic in 2019 reached 4.5 billion passengers, a number which fell to 3.42 billion in 2022. However, this was a 50pc jump on the 2021 figure, combined with fewer staff to handle the post-pandemic travel rush, after thousands were laid off within the industry, during the Covid crisis.
"The swift comeback took the industry by surprise, resulting in increased disruptions and baggage mountains as airports, airlines, and ground handlers navigate the surge in traffic with reduced staff," said David Lavorel, chief executive of SITA.
The report states that larger airports, in particular those with high volumes of transfer bags, experienced the most severe repercussions, which "subsequently affected smaller airports as they had to handle the repatriation of these bags".
Delayed bags accounted for 80pc of all mishandled bags last year, while lost and stolen bags increased to 7pc and damaged and pilfered bags decreased to 13pc.
Europe was the worst performer, with 15.7 mishandled bags per 1,000 passengers, a threefold increase from the previous year. This compared to 6.35 per 1,000 passengers in North America and three per 1,000 in Asia.
SITA used data from its luggage tracking software, which is used by 500 customers at 2,800 airports globally, for the study.
Mr Lavorel said: "After a decade where the mishandling rate more than halved between 2007 and 2021, it is disheartening to see this rate climbing again. As an industry, we need to work hard to ensure passengers are once again confident to check in their bags."
Read more on your rights if flights are delayed or cancelled here.