Irish distillery and 'driving school' among Lonely Planet's top tips for 2019
A new Dublin whiskey distillery and Tayto Park's driving school are tipped for the top by influential travel guide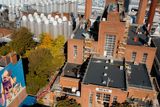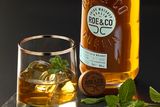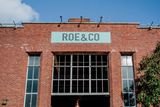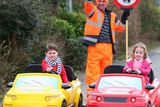 Lonely Planet has named Dublin's forthcoming Roe & Co Distillery among the 10 best new openings in the world for 2019.
The €25 million distillery and visitor centre, backed by Diageo and named after legendary Irish distiller, George Roe, will open next April at the former Guinness Power Station on James's Street.
Lonely Planet's 'Best in Travel' is an annual collection of the top travel destinations, trends, journeys and experiences for the year ahead.
The recognition comes at a heady time for Irish whiskey and whiskey tourism, with Teeling's Distillery, the Pearse Lyons Distillery and the newly rebooted Jameson Distillery Bow St. all within walking distance of the venture.
"There's no better indication that Irish whiskey is back in fashion than the fact that drinks giant Diageo, which owns Guinness, has got in on the act," Lonely Planet says.
The travel publisher's list of Top 10 new openings for 2019 is topped by the Academy Museum in LA, followed by Dubai's Museum of the Future.
Lonely Planet's Top 10 New Openings 2019
In other lists, Sri Lanka is named the No.1 country to visit in 2019, followed by Germany and Zimbabwe, while Copenhagen takes the title of Top City, ahead of Shenzhen in China and Novi Sad in Serbia.
Lonely Planet has also given a nod to Tayto Park's new 'driving school' as one of the world's best new attractions for kids in the coming year.
The school, already open at the Co Meath theme park, is a partnership with Nissan that gives kids the chance to learn the rules of the road and test their driving skills on a 1,000m2 track in battery-operated mini-cars.
The Asbourne attraction features alongside new openings like Lego House in Billund, Denmark and Disney's soon-to-open Star Wars Galaxy's Edge.
Lonely Planet's 10 Best New Attractions for Kids 2019
Earlier this year, Lonely Planet listed "Irish stew and a pint of the black stuff" at No. 47 on a list of the world's Top 500 food experiences.
See more at lonelyplanet.com/bestintravel.
Watch more: