Irish airports first in Europe with facial recognition for US Preclearance
Facial biometrics are operational at Dublin and Shannon as transatlantic travel booms, our Travel Editor writes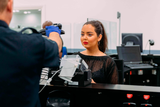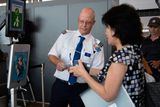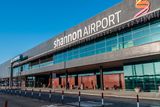 Have you flown from Dublin or Shannon to the US recently?
You may have noticed a new step to US Preclearance - one which involves facial recognition technology, verifying the identity of passengers by matching a fresh photo to the ones in their passport, visa and other documents on file.
The facial recognition verification process takes less than two seconds, with a 99pc matching rate, according to US Customs and Border Protection.
The new systems, rolled out in Ireland this year, have seen Dublin and Shannon become the first airports in Europe using facial biometrics in this way.
The programme exists in over a dozenUS airports, and has also been extended to Abu Dhabi and Aruba Airport in the Caribbean. It has been operational in Dublin since June, while a pilot programme at Shannon has been running since April.
"The fact that mobile device users now have the option to use biometrics to unlock their phones also helped shape our decision," US CBP has said.
On August 22, of this year, the first "imposter" was intercepted using the technology, when US CBP officers stopped a man attempting to enter the United States using a French passport at Washington DC's Dulles International Airport. His true ID card was hidden in his shoe.
The upgrades come at time of growth for North American air travel in Ireland, with Shannon alone enjoying its busiest period of transatlantic operations for 17 years.
The airport now has seven services to six destinations, including Norwegian's low-cost flights to New York Stewart International - set to go daily from October 28.
At its peak this summer, Dublin Airport saw 10 airlines operating 446 weekly flights to 20 North American destinations. It recently opened a €16 million transfer hub to facilitate a growing connecting passenger business.
All told, North American visitors to Ireland are up 11.4pc in the first half of 2018, according to CSO data, with revenue from the sector up by 10pc.
Shannon is continuing with a €40 million investment programme, which has seen a runway upgrade and refurbishments to its Duty-Free store, dining facilities, boarding gates and executive lounges.
It has also introduced Europe's first airport sensory room for passengers with autism (above), as part of a suite of online supports for visitors who need special assistance.
Read more: