Ireland's Top 10 hostels revealed in annual 'HOSCARs' awards
And the HOSCAR goes to...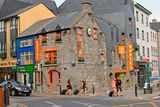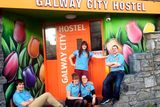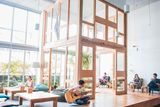 There may not be shiny envelopes and golden statuettes involved, but the self-styled Oscars of the hostel community have been unveiled for 2018.
The HOSCARs are compiled annually by online booking platform Hostelworld, based on what it says are around one million reviews of 35,000 properties.
Ratings are based on overall customer experience, value for money, security, location, atmosphere, staff, cleanliness and facilities.
The Irish placings are dominated by Galway, Dublin and Kerry.
Hostelworld's Top 10 Irish Hostels
"The hostel market in Ireland is showing strong growth," Hostelworld CEO Feargal Mooney told Independent.ie Travel, with bookings up 4pc last year.
90pc of Irish hostels now offer private rooms, he added, "and we're seeing more couples and short-stay visitors opting for hostels than ever before".
US visitors make up 23.4pc of all Irish hostel bookings, Mooney says.
Globally, Colombia was a star performer, with Bogota, Medellin, Santa Marta and Cartagena all appearing on the most-booked cities list for first time.
Dublin's Abbey Court also featured as the world's No.2 hostel for groups on the list, ranking just below Amsterdam's ClinkNoord.
Hostelworld's HOSCAR winners 2018:
See the full results on hostelworld.com/hoscars.
Read more: