'Ireland's Hidden Heartlands' launched as new midlands tourism brand
New brand to 'transform' midlands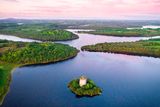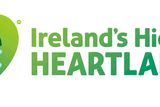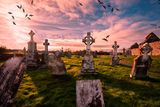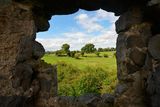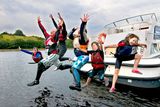 Pól Ó Conghaile and Cormac McQuinn
Fáílte Ireland has unveiled a new tourism brand for the Irish midlands, dubbed 'Ireland's Hidden Heartlands'.
The brand will encompass an area stretching from Leitrim in the north to Limerick in the south, hinging on the River Shannon and Beara-Breifne Way as it seeks to boost tourism and drive visitor growth across the Midlands region.
An initial €2 million has been allocated for its development stage and marketing, Fáilte Ireland says, with further funding to follow.
Joining the 'Wild Atlantic Way', 'Ireland's Ancient East' and 'Dublin - A Breath of Fresh Air', it is the fourth major Irish tourism brand to be launched in as many years.
'Ireland's Hidden Heartlands' is "the final piece of the puzzle," as Paul Keely, Fáilte Ireland's Director of Commercial Development Keely, described it at a launch event in Athlone's Hodson Bay Hotel this morning.
Boxer's Baby
Tourism minister Shane Ross said the area has "spectacular" lakes and walkways and that he believes the brand will "significantly enhance the Midlands as a tourism experience and bring growth and jobs to the whole region."
OPW Minister of State Kevin 'Boxer' Moran, a Longford-Westmeath TD, said the brand will "transform" the Midlands region.
"It is fantastic at last to have a tailored brand for the Midlands as this is just what we needed to develop local tourism and unite our visitor experiences behind an offering of scale," he added, encouraging local businesses to "get behind the brand".
"I wanted to call it 'Boxer's Baby,'" Minister Ross joked.
Hidden Heartlands and Ancient East
The name 'Ireland's Hidden Heartlands' was selected from a shortlist of 10 after extensive market research and interviews with some 10,000 consumers from Ireland, the US, UK, Germany and France, said Fáilte Ireland CEO Paul Kelly.
The brand's geography will cover the 'heart' of the country, from Leitrim down to East Clare and extending through Longford, Roscommon, East Galway, as well as parts of Westmeath, Cavan, North Tipperary and Offaly.
It will also tie into the Shannon Master Plan being developed by Fáilte Ireland in partnership with Waterways Ireland and the Beara Breifne Way, which spans the region. A series of food networks and trails will be developed.
As to its proximity to Ireland's Ancient East, and the potential for confusion between the two brands, particularly east of the Shannon, Fáilte Ireland's Paul Keely said the overlap had deliberately been "built in".
This would "allow local operators to decide to leverage one or both of the visitor brands, whatever best suits their businesses," he said.
"We're absolutely going to have short-term cynicism," Paul Kelly added.
However, the Wild Atlantic Way and Ireland's Ancient East had proved doubters wrong, he said, and tourism businesses were now seeing the benefits.
"People will want to have a pop, but that will die down. In the long-term, we know we have a really strong, compelling idea and that will win through."
Advertising for the new brand will appear this summer.