Ireland ranked among world's 10 safest countries
Global Peace Index 2017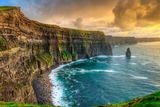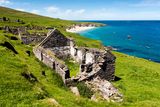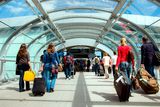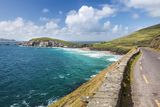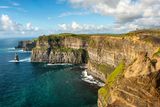 Ireland is one of the ten safest countries on earth, according to the Global Peace Index 2017.
The Index, compiled by the nonprofit Institute for Economics and Peace (IEP), ranks 163 nations according to their "levels of peacefulness".
Iceland topped the list, followed by New Zealand (2) and Portugal (3), while Ireland rose two places to tie with Japan for tenth position this year.
Top 10: Global Peace Index 2017
The Global Peace Index bases its ratings on three themes - societal safety and security, domestic and international conflict, and the degree of militarisation. Lower overall composite scores (above) reflect a higher degree of peacefulness.
The US fell 11 places to 114th on the 2017 list (2.232), while the UK rose six places to 41st (1.786). The world's least safe country is Syria (3.814), the IEP says.
Tried-and-trusted travel destinations
The degree to which a country is perceived to be "safe" or "peaceful" is a huge factor for holidaymakers in a world where terror terror targets have ranged from airplanes to pop concerts and Christmas markets.
While the UK, France, Belgium, Germany, Egypt and Tunisia have all suffered attacks in recent years, Ireland is largely considered a secure place.
88pc of overseas holidaymakers in a 2016 Fáilte Ireland survey said safety and security were important to them, while 97pc were satisfied on this point in Ireland.
"The annual Visitor Attitude Survey shows that, from a wide range of factors that might influence the choice of a holiday destination, one of the most important factors (as well as friendliness and scenery) for overseas visitors when choosing Ireland is safety and security," says Niall Gibbons, CEO of Tourism Ireland.
"Personal safety when visiting Ireland is generally not a concern for overseas visitors."
In the first half of 2017, overseas visitor numbers have risen 4.2pc, according to the Central Statistics Office, buoyed by strong growth from North America (+21.6pc).
Factors like increased air access, positive publicity and a global economic recovery have also contributed to Ireland's booming tourism results.
Is the world safer, or less safe?
Overall, the Global Peace Index found the world has become a safer place over the past year (93 countries improved their ranking).
This is tempered by the fact that global peacefulness has deteriorated by more than two per cent over the last decade, however.
60pc of countries have a higher level of terrorism than they did in 2008, the IEP report states, reflecting the "historically high numbers of people killed in terrorist incidents" over the past five years.
Europe, however, remains the world's "safest" region.
See visionofhumanity.org for more, or read the full report here.
Read more: