'An honour and a privilege' – Co Tipperary hotel named on Conde Nast Traveller's global 'Hot List' for 2023
Cashel Palace Hotel reopened after a multi-million euro redesign last year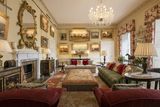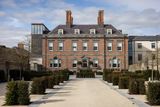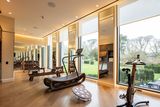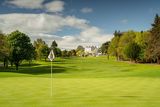 Cashel Palace Hotel, which reopened last year after a multi-million euro reboot, is the sole Irish hotel on Condé Nast Traveller'sHot List for 2023.
The Hot List, an annual round-up compiled by the brand's global team of editors, focuses on the best new hotels, restaurants, cruises and museums to visit around the world.
It describes Cashel Palace as "an important revival of a significant building in Ireland's architectural canon, but also a clever move to redirect the compass for luxury travel in this part of the world – drawing the golfing crowds of Adare Manor, the genteel country set of Ballyfin, and making Tipperary a destination in its own right rather than a county whizzed through en route from Dublin to the coast."
Adriaan Bartels, the hotel's general manager, described the inclusion as "an honour and privilege" from "one of the world's leading experts on travel and a go-to publication for the discerning traveller".
"My team and I are thrilled to be recognised and it's a great reward for all their hard work since opening just over a year ago," he said.
Rates at the hotel start from €399 over the coming months.
Originally designed by Edward Lovett Pearce as an 18th century archbishop's home, Cashel Palace was bought by the Magnier family of Coolmore Stud in 2016.
A redesign overseen by Susan Magnier added 22 new bedrooms, a spa and ballroom, elevating the popular town centre hotel to five-star status.
"During the recent painstaking revamp of the Grade I-listed structure, even the faintest whir of a builder's drill was scrutinised by planning regulators," Condé Nast says.
"Nevertheless, some happy-making surprises turned up: The roof was replaced with the original blue Bangor slate from Wales; old pitch timbers that hadn't seen the light of day for decades now shine in top-floor bedrooms in the main house; the chimneys, which had been knocked to two-thirds of their height in the 1950s when they were deemed unsafe, are back to the proportions first conceived by Pearce."
It's not the first time Condé Nast has made the trip to Tipp.
In 2021, the magazine said tourists visiting Ireland should "pump the breaks" in the Premier County, naming Tipperary among the world's best holiday destinations.
Other European and UK hotels included in the 2023 Hot List include the new Gleneagles Townhouse in Edinburgh, Maison Proust in Paris and Christian Louboutin's debut hotel, Vermelho Hotel Melides, in Portugal.
In other hotel news, Druids Glen Hotel and Golf Resort in Co Wicklow has announced the reopening of its golf course and clubhouse after an estimated €10 million investment from June 1.
Designed by Pat Ruddy and Tom Craddock, the course has undergone extensive upgrades "to cement its nickname the 'Augusta of Europe'," the hotel says.
The full Condé Nast Hot List for 2023 is online at cntraveller.co.uk