Best castles in Ireland - 26 amazing Irish castles to visit and stay in
With thousands of castles and castle ruins, Ireland is an outstanding place to see historic grandeur. Here are 20 must-see castles you can visit and stay in, from five-star luxury to affordable Airbnbs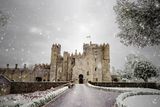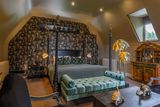 Yvonne Gordon and Pól Ó Conghaile
Is this a golden age for castles in Ireland? That might sound crazy, with Irish tourism recovering from a pandemic.
But look at it another way. These centuries-old structures have seen a catastrophe or two before — from storms to recessions and Civil War. They're still here, and they look more enticing than ever.
Look back over the 21st century. Ashford Castle has a $75m refurb, Dromoland a €20m spruce-up. The Romantic Castles of Ireland collection has taken castles like Cabra and Markree to the top end of four-star stays, as has the Hanly Castle Group with Lough Rynn and Kilronan. Killeavy Estate has gotten a new lease of life in Co Armagh, Luttrellstown a sparkling refurb in Dublin.
"There's a distinct move in the market," Aidan O'Sullivan of Kilkea Castle told us previously. "Both Irish and Americans have seen the step up and want to go visit them."
Celebrity visitors to castles in Ireland you can stay in, like Taylor Swift at Glin Castle, or Ed Sheeran at Luttrellstown, have added stardust. Airbnb has given privately-run tower houses a new platform.
Advances in tech haven't seen castles tossed away like old phones, but allowed them to integrate better spas, wi-fi, heating, kitchens and sustainability plans (Ashford Castle, for example, plans to eliminate single-use plastics).
Yet still, they offer "the romance that comes with the real true build of a castle", as O'Sullivan put it.
Castles are hero images of Ireland; they attract wealthy overseas guests. But locals love them for weddings, special occasions and stayovers too. Here are 20 great Irish castles to explore, visit, and stay in for your bucket list.
1. Ashford Castle, Co Mayo
Best for: Pure castle luxury
Why: If your idea of a dream castle has turrets, doormen, suits of armour, old portraits, antiques and crackling fires, Ashford Castle will fit the bill. As well as the gorgeous ambiance, you'll be pampered with five-star luxury. Some of the castle itself dates back 800 years and there are lots of original features inside and out. There's lots to do too — have afternoon tea beside the fire, relax in the spa or private cinema (added in a recent multi-million-euro upgrade), go walking in the woods with two Irish wolfhounds, take a boat trip on Lough Corrib or take one of the hotel's bikes to explore the grounds and local village of Cong. — YG
Details: €€€€; ashfordcastle.com
If you like this, try: Rent the West Wing of Crom Castle in Co Fermanagh, with bonus four-poster beds; cromcastle.com
2. Dromoland Castle, Co Clare
Best for: Stately romance
Why: Everything about this five-star oozes romance, from first glimpse to the old-world atmosphere within. A recent €20m refurb (read our Dromoland Castle review) now underpins the antiques, paintings, stained-glass windows and suits of armour, and cosy drinks in the plush, octagonal Cocktail Bar or afternoon tea beside the drawing-room fire are quintessential experiences. Outside there's fishing, boat trips, falconry walks, horse-riding and a golf course, plus a spa and leisure centre with pool to relax in. Pick of the rooms? Try the Thomond Suite, set over two floors in the turret, complete with four-poster bed. — YG
Details: €€€€; dromoland.ie
If you like this, try: Adare Manor isn't a castle, but along with Dromoland and Ashford Castle, it completes a trilogy of iconic Irish stays in the west. Read our Adare Manor review. adaremanor.com
3. Glin Castle
Best for: Exclusive use
Why: Live the life of a knight at Glin Castle, the ancestral home of the FitzGerald family, Knights of Glin. The house itself was built in the 1800s for entertaining, with a large light-filled drawing room, a library with two secret doors, plus a dining room, all with open fires. The 15 bedrooms are decorated in period style, and some have four-poster beds. Outside, there are beautiful gardens to explore on the 400-acre wooded demesne which overlooks the River Shannon. Check out the nearby Knight's Walk which leads to a hill with superb Shannon views. The Blue Book castle is available as an exclusive rental. — YG
Details: €€€€; glin-castle.com
If you like this, try: Lough Cutra in Co Galway has nine bedrooms plus 10 courtyard rooms; loughcutra.com
Read our list of the 100 best hotels in Ireland here.
4. Killeavy Castle, Co Armagh
Best for: A boutique bargain
Why: It's perfect for social distancing, dahling. The small Killeavy Castle, after which this hotel estate is named, can be booked exclusively from around €1,920 a night. That's a lot of money, yes, but it offers a four-bed space sleeping eight for less than the price of a suite at Ashford or Dromoland. Dating from 1836, its restoration is the cherry on the cake at this ambitious estate near Slieve Gullion, recently rebooted by Robin and Mick Boyle. Wander through a servants' tunnel to the hotel, eat farm-to-fork specials at the restaurant or take a spa treatment before retiring to your quarters. — PÓC
Details: €€€; killeavycastle.com
If you like this, try: Fanningstown Castle in Co Limerick offers self-catering for groups of 10. fanningstowncastle.com
5. Helen's Tower, Co Down
Best for: Splendid isolation
Why: This unique three-storey tower in the woods of Clandeboye Estate in Co Down is perfect for an isolated escape. There's an open fire in the cosy sitting room, a double bedroom, a wood-panelled octagonal reading room and best of all, no TV or wi-fi. Climb the stone steps for panoramic views stretching over the surrounding countryside from the roof terrace. If you do venture out, there are plenty of local walks on the Clandeboye Way, and Strangford Lough and its surrounds are just a few minutes away by car. — YG
Details: €€; irishlandmark.com
If you like this, try: The three-bed Tubbrid Castle, Co Kilkenny, is an authentic rural Irish tower house; tubbridcastle.com
6. Waterford Castle Resort
Best for: Private island stays
Why: If you like the idea of a castle with the peace and quiet of an island setting, the stunning 16th-century Waterford Castle is set on its own private island, reached by a short ferry crossing; 19 bedrooms include suites with period décor, and there are island lodges too. There's a surprising amount to do on the island's 310 acres, with walks and nature trails, an 18-hole golf course, croquet, tennis and clay pigeon shooting. Afterwards, dress up for dinner in the oak-panelled, two-AA rosette Munster Room, or go casual in the more informal clubhouse. — YG
Details: €€€; waterfordcastleresort.com
If you like this, try: Belle Isle Castle is a 470-acre estate spread over eight islands on Lough Erne; belle-isle.com
7. Castle Leslie, Co Monaghan
Best for: Weddings
Why: A castle setting is one of the most romantic options for a wedding, and Castle Leslie has everything from a church, St Salvator's, to beautiful photo ops around 1,000 acres of woodland estate. The castle is no stranger to celebrities (Paul McCartney and Heather Mills married here in 2002) and recently added a new two-storey suite — The West Wing — with four-poster bed, terrace and private treatment room. You can even use the Castle Leslie Estate sword to cut the wedding cake. — YG
Details: €€€. castleleslie.com
If you like this, try: The 17th-century Bellingham Castle in Co Louth has a private wedding suite, formal gardens, and you can book all out all 19 rooms; bellinghamcastle.ie
8. Ballyportry Castle, Co Clare
Best for: A medieval tower house stay
Why: This 15th-century Gaelic tower house has a dramatic setting in the rocky Burren. The tower is just full of character, inside and out. Limestone floors and walls and curved stone staircases are made cosy with turf-burning stoves, candles, wooden shelves full of books, rugs and woolly blankets (though it also has underfloor heating). The tower house is beautifully furnished to reflect the style of the 15th century, and the interior (with six bedrooms) is set over six different floors. Live it up for meals at the dining table in the Great Hall on the top floor. The castle sleeps up to eight guests. — YG
Details: €€€; ballyportry.ie
If you like this try: Ballytarsna-Hackett, a restored 15th-century tower house in Co Tipperary, sleeps eight; airbnb.ie
9. Lismore Castle, Co Waterford
Best for: Old-world elegance
Why: This is a proper old-world castle, dating from 1185 with lots of period furnishings, art and an impressive history (it was once owned by Sir Walter Raleigh, and guests have included JFK and Prince Charles). The 15-bed Irish castle is home to the Duke of Devonshire's family, but available for private hire at various times in the year. It sleeps up to 27, with two sitting rooms, a dining room, grand hall, library, games room, playroom, drawing room and banqueting hall for special occasions. Best of all, it's fully staffed and even has its own butler who has been there for 35 years. — YG
Details: €€€€; lismorecastle.com
If you like this, try: The 13th-century Cloghan Castle in Co Galway has an impressive banquet room; cloghancastle.ie
10. Ballynahinch Castle, Connemara
Best for: Outdoor pursuits and cosy pints
Why: "Authentic and unpretentious" is how this Connemara castle bills itself, perched on its own salmon and sea trout fishery on the Ballynahinch River. Outdoor activities include fishing with expert ghillies, shooting, walking and cycling. 20 castle rooms were recently restored and have been joined by two luxury self-catering options — Owenmore Cottage and Lettery Lodge. The castle was famously owned by Indian prince the Maharaja Ranjitsinhji, as well as the Irish Tourism Board from 1949-52 (the first signature in a guest book from the period belongs to Éamon de Valera).A drink and dinner by the fire in the Fisherman's bar is one of the cosiest castle spots in the land. — PÓC
Details: €€€; ballynahinch-castle.com
If you like this, try: Abbeyglen Castle is another classic Connemara castle stay in Clifden. abbeyglen.ie
11. Luttrellstown Castle, Co Dublin
Best for: Golf... and afternoon tea
Why: While several Irish castles have golf courses, the 18-hole championship course at Luttrellstown goes further, from links-style bunkers and water hazards to mature parklands, all set on a 567-acre estate. The clubhouse is designed like an alpine lodge, and there's a driving range, putting green, short course and pro shop. The 600-year-old castle itself has gotten a sparkling refurb, and its 20 rooms are available for exclusive hire, with lots of period-style rooms with four-posters and free-standing baths, though non-residents can book afternoon tea. Remember when David and Victoria Beckham got married here? — YG
Details: €€€€; luttrellstowncastle.com
If you like this, try: Ashford Castle, Dromoland, Kilkea Castle and Waterford Castle also have golf available.
12. Cabra Castle, Co Cavan
Best for: Ghost hunting
Why: This was once rated the second scariest hotel in the world by TripAdvisor. Stories of ghostly crying go back to the tale of Sarah, a servant girl from the 1780s, while guests have also reported seeing a man in military dress, and a horse and carriage in the courtyard. The original castle dates back to 1699, and whether the stories have any truth (apparently the owners and staff have never seen anything), this is a stunning castle hotel to stay in, with plenty of old-world atmosphere, lots of nooks and crannies plus 100 acres of parklands and gardens to explore. It's been smartly restored by the Corscadden family, whose Romantic Castles of Ireland collection includes Markree Castle in Sligo, Bellingham in Co Louth and Ballyseede in Co Kerry. As well as castle rooms, there are courtyard and cottage options. — YG
Details: €€; cabracastle.com
If you like this, try: Ghostly goings-on have also been reported at Kinnitty Castle in Co Offaly; kinnittycastlehotel.com
13. Kilkea Castle, Co Kildare
Best for: History lovers; golfers
Why: Here's a pick for castle purists. Kilkea Castle dates from 1180 and has gotten a sensitive reboot thanks to Boston-based owners Jay and Christy Cashman. "These days if you have a squiggly piece of roof, people are calling it a castle," Reamonn McDonnell from the hotel told me this year. "This is the real deal." Stay in one of 11 castle rooms for atmosphere (the Fitzgerald Suite has a bathroom in a circular tower; the Wizard Earl's Room has a view of a Hogwarts-worthy 'wizard's workshop'). A blazing fire in the baronial hall, gorgeous stonemasonry and a sprawling estate that includes a new spa and 18-hole golf course complete the picture. This is top-end, four-star castle luxury, a short dash from Dublin, and never feels too stuffy. As well as the castle rooms, you can stay in (cheaper) lodge or carriage rooms. — PÓC
Details: €€€. kilkeacastle.ie
If you like that, try: The Blue Book's Belleek Castle in Ballina, Co Mayo, is a treasure chest; belleekcastle.com
14. Anne's Grove, Co Cork
Best for: Souvenir-sized stays
Why: This miniature castle was built in 1853 in Gothic style as a gatelodge for Annesgrove House, but it's a charming and peaceful hideaway in itself, thanks to a setting on a quiet country road. Wooden floors and ceilings, stone features and cosy rooms add lots of character. There's a sitting room with a wood-burning stove, plus a bedroom reached by a winding stone stairs, and a small garden with a patio for outdoor dining. There's no TV or wi-fi, but there's a radio, board games and plenty of local walks. It sleeps two. — YG
Details: €€; irishlandmark.com
If you like this, try: The Barbican is a miniature castle entrance lodge to Glenarm, Co Antrim; irishlandmark.com
15. Cahercastle, Co Galway
Best for: Kings and queens of Airbnb
Why: For self-catering, check out this medieval castle from the 1400s, with authentic features like winding staircases and open fireplaces. The rental is for the two floors at the top of the castle, which include the master bedroom with access to the turret and an extra double bed in a mezzanine area. The castle has been painstakingly restored by its owner Peter Hayes over many years, with traditional materials like local stone and oak beam mixed with modern luxuries like underfloor heating. — YG
Details: €€; airbnb.ie/rooms/658697
If you like this, try: The Black Castle near Lough Derg, Co Tipperary, has one bedroom sleeping two. airbnb.ie
16. Lough Rynn Castle, Co Leitrim
Best for: Walks and gardens
Why: Some of the best parts of staying in many of Ireland's castles are the grounds, with everything from forests to formal or walled gardens to enjoy. The walled gardens at Lough Rynn are among the focal points of the 300 acres of land and gardens, popular for romantic strolls and wedding photos (as Brian O'Driscoll and Amy Huberman will tell you). When the Hanly Group purchased the castle in 2001, they restored them to their former glory. Now the fruit, vegetable and herb gardens provide fresh produce for the castle kitchen and restaurant. — YG
Details: €€; loughrynn.ie
If you like this, try: Ballyseede Castle in Co Kerry has an orangery and 30 acres; ballyseedecastle.com
17. Clontarf Castle, Dublin
Best for: A castle stay in the city
Why: The ideal place to rest your head if you want a castle experience near Dublin city (just 10 minutes away) and the airport. Clontarf Castle dates from 1837 and the four-star's rooms have a heritage theme, with a smattering of four-posters in the suites. We recommend grabbing a cosy corner in Knights Bar, which has lots of character with period features and open fireplaces, for a cocktail, bites from the gastro bar menu and a sup of the Castle's own pale ale, Cluain Tarbh (Clontarf's original name in Irish). — YG
Details: €€; clontarfcastle.ie
If you like this, try: Fitzpatrick Castle Hotel in Killiney has lovely views of Dublin Bay; fitzpatrickcastle.com
18. Springfield Castle, Co Limerick
Best for: Renting a castle tower
Why: Springfield Castle is steeped in history, with just the right mix of family home and historic property. The castle is set on a 200-acre estate and the main building has eight bedrooms, or you can rent the entire East Tower which sleeps 10 (in five bedrooms). The tower has its own private courtyard and there's a patio with barbecue, fire pit and herb garden, and a large dining space and basement room for relaxing in when the weather's not so good. The tower can be rented for three to seven nights. — YG
Details: €€€; springfieldcastle.com
If you like this, try: Apartments in Narrow Water Castle, Co Down overlook Carlingford Bay; narrowwatercastle.co.uk
19. The Castle, Co Cork
Best for: Waterside stays
Why: This picturesque castle overlooks Castlehaven Harbour in West Cork, an ideal spot for exploring the start of the Wild Atlantic Way. The Castle's main part was built around 1650 and the castle still has an old-world feel, with oak-panelled hallways plus some original furniture and portraits. Rooms are basic, and each room is unique, many with sea views. The castle has a small waterside cafe open from April to September. Self-catering cottages are also available. — YG
Details: €€; castle-townshend.com
If you like this, try: Ballygally Castle Hotel in Co Antrim (it has a ghost room, too); hastingshotels.com
20. Lough Eske Castle, Co Donegal
Best for: Rapunzel fantasies
Why: The Tower Suite is perhaps the pick of the accommodation at this five-star, contained within the castle's turret, but you'll also find larger castle suites, junior suites and courtyard as well as castle rooms. A new bar launched recently, there are 43 acres of woodland all around, and there's a newly revamped lake lodge, too. — PÓC
Details: €€€. lougheskecastlehotel.com
If you like this, try: Co. Roscommon's Kilronan Castle offers a fairytale four-star experience. kilronancastle.ie
Six of the best castle day trips
Glenveagh Castle, Co Donegal
Set in Glenveagh National Park, a 16,000-hectare wilderness with forests, lakes, mountains, bogs and even its own herd of red deer, Glenveagh Castle offers tours, tea rooms and gardens for exploring. Walk or cycle 4km from the main car park to the castle and then hit one of the quieter trails further into the valley. glenveaghnationalpark.ie
Bunratty Castle, Co Clare
Best castle in Ireland? It's certainly the best-known. A tour of this iconic 15th-century castle gives an amazing insight into the ups and downs of life inside a castle, as well as the battles and power struggles between the area's warring families and clans. The folk park is a fascinating place to explore different types of houses from the 19th century, from replicas of rural cottages and farmhouses to Georgian dwellings, and even a street with real shops and a pub. Book tours in advance. bunrattycastle.ie
Kilkenny Castle, Kilkenny
There has been a castle here on the River Nore since 1195 and this massive pile has a rich history, particularly with the Butler dynasty, who ruled the area for centuries. The castle was famously sold to the people of Kilkenny for £50 in 1967. Since then it has been lovingly restored, with many of the original pieces retrieved and proudly displayed. Book in advance. kilkennycastle.ie
Trim Castle, Co Meath
With its long curtain wall, impressive stone towers and gateways, this magnificent fortress looks like a typical fairytale castle from the outside, especially lit up at night. Built over 30 years in the 12th century, right on the River Boyne, this is Ireland's largest Norman castle, though largely now a ruin. The Great Hall, keep and chapel are currently closed, but the grounds are open at weekends. heritageireland.ie
King John's Castle, Limerick
Fire a mock cannon, step into a blacksmith's forge and 'speak' to a blacksmith or coin maker — a visit to St John's Castle is a fun way to learn about its 800 years of turbulent history. The Vikings set up camp here, followed by the Normans, and then King John, brother of Richard the Lionheart. The visitor centre brings the history to life through everything from touch-screens (sanitised) and activity drawers to 3D models and audio-visual exhibits. kingjohnscastle.com
Blarney Castle, Co Cork
As well as exploring the ruin of this tower house and climbing the battlements to kiss the famous 'stone of eloquence' (sanitised between each person), you can also explore Blarney Castle's 60 acres of grounds and gardens, with woodlands, a fern garden and ice house. Don't miss the ethereal Rock Close, with its set of unusual caves and wishing steps — which might inspire some eloquent phrases if you've already kissed the stone. blarneycastle.ie
Price Guides:
€ (budget)
€€ (affordable)
€€€ (mid-range)
€€€€ (luxury/splurge)
NB: This story has been updated to reflect changes since it first appeared online.