Revealed: The cheapest (and most expensive) ski resorts for this winter
Your choice of resort can mean a difference of hundreds of euro on a ski holiday, a new survey reveals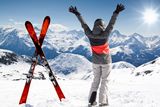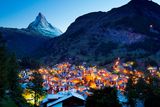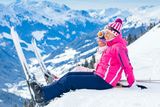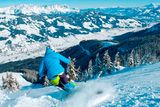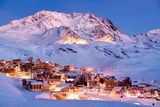 Hugh Morris
Telegraph Media Group Limited
Italy is the cheapest country in Europe for a ski holiday this winter, with four of its resorts ranking in the top 10 destinations that won't break the bank.
Bansko, Bulgaria is ranked number one (as it is year after year) in the survey by the money arm of the UK Post Office, with a week's trip costing less than half that of some of its Alpine competitors.
But it was the Italian resorts, including second-placed Bardonecchia, that dominated the rankings. Sestriere (seventh), La Thuile (eighth) and Cervinia (10th) also made the top 10, while Kranjska Gora in Slovenia came in third, Vemdalen, Sweden, fourth, and Rauris, Austria, completed the top five.
Looking at 25 resorts, the Post Office research assessed the cost of three slope-related expenses - lift pass, equipment hire and lessons - as well as five in-resort costs, including lunch on the slopes. The survey does not take into account the cost of accommodation or flights, nor the quality of a resort or its ski area.
Top 10 - Europe's cheapest ski resorts
"Bulgaria is known for being a great value destination for ski so it's little wonder Bansko has taken top spot this year, but it's great to see so many other resorts in the mix for price-conscious customers," said Chris Logan of Crystal Ski Holidays, which conducted the research with the Post Office.
Bansko regularly features at the top of such assessments of ski holiday costs, but its on-slope offering pales in comparison to the Alps, with just a few challenging pistes for experts. Telegraph Ski and Snowboard's resort experts Chris Gill and Dave Watts rate the resort for its fast lifts, low prices and cheerful restaurants, but lament a long gondola ride to the main lift base, lengthy airport transfer and few off-slope diversions.
"There is no denying that Bulgaria is a great destination for cash-conscious skiers," said the Post Office's Andrew Brown. "Not only are prices in Bansko at least 10 per cent lower than in its closest competitors, but ski essentials cost less than half those in a third of the European resorts surveyed - including top ones in France, Austria and Switzerland."
Costs in the resort have fallen one per cent since last winter, the Post Office says.
The same is not true of Cervinia, in 10th place, popular for its close links with Zermatt across the border in Switzerland where in-resort prices have risen by 7.5 per cent.
Behind Italy, Austria had two resorts in the top 10 - Rauris (fifth) and Ellmau (sixth), while Andorra had one, in Soldeu (ninth).
Top 10 - Europe's most expensive ski resorts
At the other end of the spectrum, the Swiss resort of Zermatt (above) was deemed the most expensive ski resort in Europe, with costs nearly three times those of Bansko. St Anton, Austria, was next, while Saas Fee in Switzerland was third dearest. Costs in St Anton had risen 12.7 per cent on last year.
Morzine was the cheapest French resort, in 11th place, while Switzerland's highest entry was Grindelwald, in 21st.
The Post Office also looked at the costs in North American ski resorts and found that Canada is cheaper than the US, with three destinations (Banff, Tremblant and Whistler) all costing less than Breckenridge, Heavenly and Vail. The survey of North American resorts did not include the cost of tuition.
NB: Euro rates converted from sterling on 17.10.18.
Read more: