Natural highs in Andorra: Is it possible to learn to ski in a couple of days?
Is it possible to learn to ski in a couple of days? Absolute beginner Ian Begley travels to Andorra to find out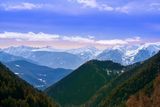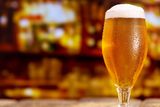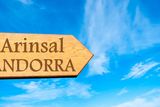 The day before embarking on my first ever ski trip, I accidentally stumbled upon a YouTube compilation of the world's worst skiing accidents.
For over 15 minutes, a cold sweat emanated from my forehead as I watched dozens of foolhardy young men plummet off the edge of cliffs, flee from avalanches and tumble down slopes at over 100km/h.
There was even one where an out-of-control ski lift violently flung tourists out of their seats and into the air.
But despite their unfortunate predicaments, I envied them nonetheless because they all had one thing in common that I lacked - the ability to ski.
As a complete beginner, the prospect of falling on my arse dozens of times over the course of a three-day jaunt in Andorra didn't bother me at all. Heights are not even an issue for me, especially when they offer spectacular views of snow-capped mountains. My only real fear was being unable to pick up the very basics, leaving my instructors rolling their eyes in annoyance at this Irish simpleton. I wondered if it was even possible to learn how to ski in three days. It was simply a case of wait and see.
Thankfully, I had lessons booked in three of the country's top resorts - Soldeu, Pas de la Casa and Arinsal. The slopes here are described as a "haven" for first-timers and intermediates (as is Andorra generally), so if I couldn't learn how to ski there, I would never forgive myself.
It took a transfer of over three hours from Barcelona airport to get to our first destination in Soldeu, part of the Grandvalira ski resort, but the breathtaking landscape and the sight of snow alone made the journey fly by.
It was literally like a winter wonderland, especially since our hotel - Hotel Himalaia Soldeu - had its Christmas decorations still up, despite it being January.
After shaking off the cobwebs that afternoon with a dip in the town's spectacular Caldea hot spa, it was time to get a good night's kip before losing my skiing virginity.
Up bright and early the next day, I was relieved that the ski hire shop and gondola station that takes you to the slopes were just a few metres away from our hotel. And after 20 minutes of struggling to find the right boot size, I was finally ready to get up that mountain as a boy and come down a man.
The experienced skiers in my party took on the red and black slopes, while I was assigned to the beginners' area with my ski instructor Pete, a man blessed with the patience of a saint.
At first, I was amazed at how fast I managed to grasp the method of stopping and starting. I was beginning to really enjoy it, especially since Pete allowed me to go at my own pace while gradually setting more challenging obstacles.
However, my cocksure attitude soon caught up with me when I developed a habit of falling down, over and over again. I had no idea why I couldn't keep my balance and started to get very frustrated when I realised I was back to square one.
But my instructor kindly assured me with his charming British accent that I was doing a great job and advised me to take a 10-minute break to shake off any built-up tension. This definitely did the trick, because I bounced back in no time and graduated from the nursery slopes "with flying colours" - Pete's words, not mine.
After the first day, I was genuinely surprised at how much I enjoyed myself, but relieved that the skiing was over as my legs were very stiff and sore.
Later that evening, after building up a monster appetite, my travelling companions and I took a snow-grooming vehicle, known as a Ratrac, to the famous Pessons Lake Restaurant in Grandvalira. Located by a mountain lake in one of the most idyllic spots in Andorra, this establishment rustled us up some top quality mountain cuisine that was definitely worthy of a five-star review.
The following day, I was gunning to hit the slopes at our next destination in Pas de la Casa, which is often regarded as the party capital of the mountains. Boasting a huge range of bars, nightclubs and drink prices as low as €1.50 to €3 per pint/glass, I knew that a quiet evening inside my hotel room was out of the question.
Once I got equipped with my latest set of ski gear, I wondered if the few skills I had picked up the day before had stuck, which thankfully they had - but only after a 30-minute refresher lesson.
We took a chairlift to dizzying new heights and our instructor told us to follow him as he hurtled down the mountain. I had plenty of crashes and mishaps along the way, but the thrill of accumulating such high levels of speed while standing on two long pieces of plastic was like nothing I've ever experienced.
My instructor even gave me the nickname 'Vladimir' for acting "like a crazy Russian", but to be fair I still hadn't mastered the ability of stopping.
That's probably why I looked so reckless.
Anyway, I was making progress. I was extremely satisfied with how the day went and reckoned a night out in the town was definitely in order after dining at L'Enoteca, a contemporary restaurant located in Escaldes-Engordany. This place is a must for those who enjoy classic recipes with a modern twist. Its extensive collection of wines was also something I took full advantage of.
My recollection of the rest of the night is a tad blurred, but once we arrived in the north western village of Arinsal, photographic evidence suggests that my companions and I had a fantastic evening celebrating our accomplishments while raising a pint or two of duty-free beer.
At the end of it all, I couldn't wait to get back to my new room at the Princesa Parc Hotel, and put the head down before our final day in Andorra. The bed felt like one of the most comfortable I have ever been in, and getting out of it was a struggle even with the mountains right outside my window. But the next morning, feeling a tad ropey, I found that the cold mountain air did more for my hangover than a breakfast roll or bottle of Lucozade ever could.
At our final resort in Arinsal, I definitely saw a drastic improvement in my form and was confident enough to whizz down the slopes without any fear of not being able to stop. It was at this stage that I realised that I had gotten the skiing bug and there was no going back.
What to pack
Whatever else you bring, sunscreen is an absolute must. Don't be fooled by the sub-zero temperatures, the blazing sun will do as much damage to you on the slopes as it would on a beach in Lanzarote.
Get there
Ian travelled as a guest of directski.com, an Irish operator specialising in affordable ski breaks.
Its Andorra programme features the resorts of Soldeu, Pas de la Casa and Arinsal, with packages from €819pp, including return flights, 20kg checked bags, transfers, rep services and seven nights on a half-board basis at the 4-star Hotel Himalaia. See directski.com.
Top tip
Do a bit of exercise before hitting the slopes. The fitter you are, the faster you'll pick it up and the more you'll get out of it.