Hotel Review: Channel your inner superstar at Le Bristol in Paris
The A-list appeal of this Paris five-star hotel is warm hospitality, elegance, Michelin-star food and moving with the times without abandoning tradition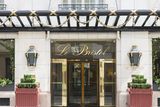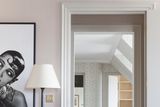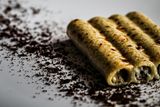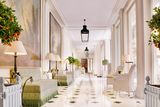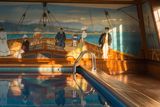 Le Bristol, one of the most famous five-stars in Paris, was founded in 1925 by one Hippolyte Jammet, a grandson of Parisian restaurateurs.
Whether or not Jammet was related to Michel and François Jammet, founders of legendary Dublin restaurant, Jammet's, is not known, but he was clearly a man of vision. The palace was formerly home to the Comte de Castellane, and Jammet succeeded in turning it into one of the French capital's most glamorous hotels. Since then, it's seen a succession of famous guests. American-born dancer and entertainer Josephine Baker was a regular visitor; shortly before she died in 1975 she threw a party at the hotel for 250 of her closest friends, including Princess Grace, Sophia Loren and Mick Jagger.
More recent arrivals have included George Clooney, Julia Roberts and David Beckham, and earlier this month during Paris Fashion Week, Le Bristol was thronged with fashionistas; including actress and model Lily Collins — who thanked the hotel on Instagram (where she has 28.5 million followers) for letting her "channel her inner Eloise".
The rating: 9/10
Arrival & location
Located in the upmarket 8th arrondissement, a flat €41 cab ride from Orly, Le Bristol is close enough to the Élysée Palace to be a regular haunt of France's ruling elite, the Sciences Po Alumni who run the country. Surrounded by small private galleries where you're likely to see works by artists such as Picasso and Morisot hanging almost casually in the window, the hotel is also within a stone's throw of Hermes, Lanvin, Prada and Chanel boutiques.
Returning to Le Bristol after an evening cruising around the wine bars of Paris, we were taken aback to find a queue of gorgeous young people — all smoking of course — trying to catch the eye of the bouncers. Across the street huddled a posse of paparazzi. What on earth was going on?
Turns out that, since its reinvention last year by nightclub maestro Loic Berardengo, Le Bristol's purple-lit bar — Le Bristol After Dark or BAD — is one of the city's hottest night spots, offering a return to the golden age of partying for which the hotel was known in the 1920s.
Top model Cindy Bruna recently celebrated her birthday at BAD; her guests included Kylian Mbappé, Precious Lee, and Imaan Hammam. 9/10
Service & Style
Staff are friendly and relaxed, and a quick tour takes in the enormous courtyard garden designed by Arabella Lennox-Boyd, a haven of biodiversity in the heart of the city, and the Francois Drouais portrait of Queen Marie-Antoinette hanging in Café Antonia where afternoon tea (the hotel's 'entry-level' experience) features magnificent pastries with a Japanese touch from pastry chef Yu Tanaka.
The spa uses products from 'green beauty engineers' Tata Harper, and you can leave your kids to play in the classiest playroom in Paris while you indulge in a 'sensorial reset'. Professor Pineau, who decorated the yachts of Niarchos and Onassis, designed the sixth-floor pool to look like a caravel from the 1920s. Swimmers can admire the frescoes depicting the approach to the Hotel du Cap, one of the other properties in the Oetker group, while they chalk up their laps. 9/10
The rooms
Of the 190 rooms, 100 are suites. These range from the Suite Imperiale (if you have to ask the price, you can't afford it) to the junior suites, in which we stayed. This had a super comfy bed, gorgeous high-thread-count linens, a sitting area and a tiny terrace with just enough room for two chairs from which to admire the views out over the rooftops of the city.
Traditional decor in a cream and sky blue palette is soothing, and the marble bathroom (almost as big as the bedroom) is super luxurious, with both a huge bath and a powerful walk-in shower. Things falls down a little on the tech side, in that you have to crawl on the floor to plug in a charger by the bed, and it's unclear that a particular switch has to be on to activate the socket. So you might find — as we did — that our phones were not charging during the night as we thought they had been. 8.5/10
Food & drink
If you're a chow-hound who likes to notch up visits to Michelin-starred restaurants, you can add four to your score at Le Bristol. Chef Eric Frechon has held three stars at Epicure since 2009, and now has another at brasserie 114 Faubourg. The seven-course tasting menu with matching wines for two at Epicure will set you back a whopping €1,230 and might include Frechon's signature poached Bresse farm hen, suprème of 'vin jaune' broth, giblet bonbons, crayfish and black truffle.
A popular souvenir for departing guests is a loaf of Le Bristol's Living Bread, made with ancient grains milled in the hotel's own on-site mill. You'll find it in L'Épicerie for €8, alongside a delicious range of treats, including chocolates produced in Le Bristol's own chocolate factory, some honouring the hotel's resident feline, Socrate, who likes to play hide and seek around the corridors. 9/10
The bottom line
Le Bristol manages to pull off the difficult feat of being as popular with the young and fashionable as it is with their parents and grandparents.
Similar to The Lanesborough in London, if cost is not a problem, it would be a memorable place to stay for a special birthday or anniversary — and a great backdrop to a proposal. Plus, for those keen to sample Parisian nightlife, the good news is that residents are guaranteed access to BAD without queuing.
Local 101
A 15-minute walk from the hotel at 63 Rue de Monceau is the Musée Nissim de Camondo, a private mansion once owned by a wealthy Parisian Jewish family. Their tragic story is the subject of Edmund de Waal's Letters to Camondo.
Rates
A winter offer sees B&B from €2,150 for two people. Katy was a guest of Le Bristol Paris, part of the Oetker Collection. oetkercollection.com