Yeats Country: 17 photos of Sligo and Leitrim that are pure poetry
The waters and the wild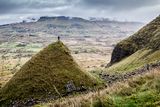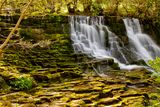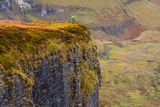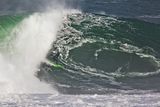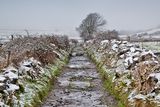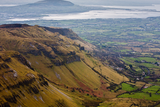 The desolate landscapes of Sligo and Leitrim aren't just a fitting subject for poetry, as Colin Gillen's photographs show.
Gillen is a professional photographer living on the Sligo coast, and he spends his days shooting what he calls "the amazing, light-filled playground of a landscape that is Yeats Country".
W.B. Yeats was a regular visitor to Sligo and Leitrim, with local features like Ben Bulben, Glencar and Inishfree familiar to many through his poetry.
But words aren't the only way to celebrate unforgettable landscapes.
A good photo, as we know, is worth 1,000 of them.
By day working for local and national media, Gillen is also a keen musician with a reputation as one of Ireland's top music photographers.
But it's his stunning eye for Sligo and Leitrim that caught our attention.
From the tiny human forms caught in magnificent landscapes (or monster waves) to simple, almost painterly shots of bohareens and lakes, his photos draw you into the waters and the wild, inviting you to explore Yeats Country all over again.
Check out the gallery above - we think you'll agree.
You can find out more about Colin and his photos on framelight.ie, on Facebook here, and about hiking and adventure guides in Sligo on northwestadventuretours.ie.
For more on Yeats 2015, a programme of events celebrating the 150th anniversary of the poet's birth, see yeats2015.com.
More travel galleries: