Virtual Reality and 360° videos bring Wild Atlantic Way to visitors
Fáílte Ireland's 360° Travel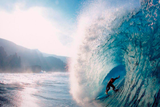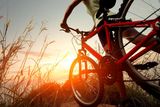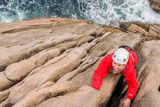 Fancy surfing, biking, horse-riding or climbing on the Wild Atlantic Way... before you travel?
Immersive experiences like this are closer to reality than ever, thanks to a new series of Virtual Reality and 360° videos developed by Fáilte Ireland.
The videos (see below) aim to give potential visitors and tourism buyers the chance to experience Ireland from a distance, plunging them into activities like surfing under the Cliffs of Moher, or climbing sea stacks off Donegal.
The experiences were filmed this year using a combination of drones, custom-built camera rigs and go-pro equipment, with the Virtual Reality videos now available on apps including LittleStar and Samsung Milk VR.
The 360° videos allow viewers to click or drag the screen to change their viewing angle, and can be viewed on desktop, mobile, VR Headsets and Google Cardboard.
Ultimately, Fáilte Ireland plans to integrate the technologies across its Tourist Office network, subsequently making them available to the tourism trade.
More Wild Atlantic Way VR experiences will be shot this summer.
Horse-riding on Streedagh Beach
Ursula Schweizer O'Connor from Island View Riding Stables takes in the vast expanse of Streedagh Beach in Sligo, one of  the most stunning stretches of sand in a county famed for its beaches.
Mountain biking the Burren
Patrick O'Regan from Burren Way Mountain Bike Tours is the cyclist who negotiates the undulating terrain of one of the country's most singular landscapes.
Tow-in Surfing, Cliffs of Moher
World-renowned champion surfer Ollie O'Flaherty takes on the sensational waves that have made the Clare coast a mecca for maritime thrill-seekers.
Climbing Sea Stacks in Donegal
Iain Miller of Unique Ascent has a head for heights, and it's just as well as the sea stacks off the northern headlands of Donegal are the tallest of their kind in Europe.
Virtual Reality - behind the scenes
This behind-the-scenes video offers an insight into the making of Fáilte Ireland's VR videos and the reception they received at their ITB Berlin debut.
Read more: